Is digital transformation overhyped across industries?  Take a look at the recent Google Trends report here.  
If you observe this closely, there is a steep growing trend of digital transformation for the last 5 years in the USA. 
Business owners or C-level executives are actively searching for.
"What is a digital transformation and its benefits?"

How to achieve digital transformation and what are the trends of digital transformation?

Digital transformation companies near me and more. 

Challenges and myths of digital transformation.
What is the Need for digital transformation in 2022 and beyond
Companies are steering towards digital business transformation solutions to streamline their mundane operations and overcome business hiccups. Remember, if you fail to delight customers and stay on top of their minds, your existence will be eventually wiped out from their minds. 
So, you should always be innovative and think ahead to embrace change. 
As a business owner or tech leader, what do you think about the adoption of digital technology transformation? 
If you ask us, between 2010 to 2015, the digital strategy transformation is a new and perplexing term across industries. But later, business owners and technology leaders have realized the need for digital technology transformation and eventually adopted it to bring changes to the business model and customer experience. 
Unexpectedly, the Covid-19 pandemic has upended every business and left a few in uncertainty. It taught a great lesson to every business to think ahead and embrace advanced business models to navigate any unforeseen disruptions. 
What does it mean for a business?
Businesses that rely on traditional methods would no longer sustain the technology-dominated era and fail to delight their customers. On the other hand, companies with digital strategy transformation have already witnessed growth, improved customer experience, and customer retention. 
What is a digital transformation strategy?
In the digital economy, organizations are going through tough times to stay competitive and keep up with the ever-changing expectations of their customers. On the other hand, a digital strategy transformation is a comprehensive approach where businesses leverage modern cloud technologies to streamline their bottom line operations and bring innovation to the table. 
Digital transformation strategies bring you a real-time view into your business empowered by actionable insights — further enabling you to make well-informed decisions to stay on top of customer minds. Undeniably, digital strategy transformation promises you better business growth and ROI. 
The digital strategy transformation has brought tremendous changes in the way businesses operate and interact with their customers. However, despite the benefits, there are still apprehensions about adopting digital transformation solutions. 
Many tech leaders use the term digital transformation interchangeably with digitalization or legacy application modernization. But in reality, they are not the same. 
In this blog, we are debunking the top myths about digital transformation and how you can leverage it for business advantage. 
Biggest myths of digital transformation adoption:
Digital transformation myth 1: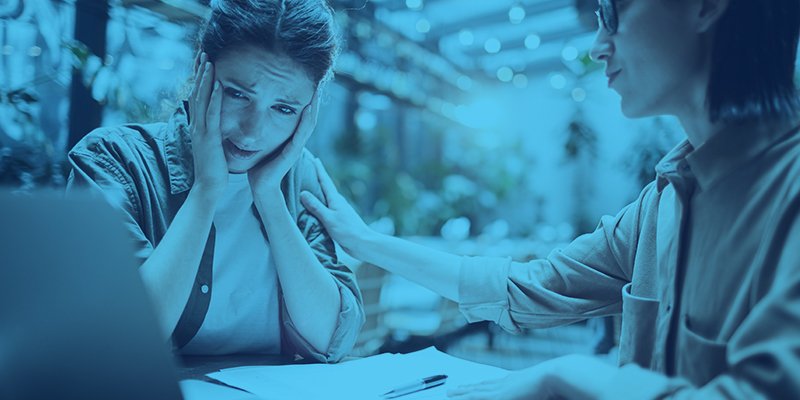 Digital transformation solutions will drain the company's budgets.
One of the daunting challenges of SMEs is their limited budget. Therefore, they always think that digital transformation is a costly process and drains all their budgets. However, it is imperative to focus on how you spend money rather than on how much you spend. 
If you have a limited budget, you can opt for subscription-based cloud technologies to optimize your spendings. For example, NetSuite ERP software is one of the best cloud solutions available in a subscription model that fits your requirements and budgets.  
Digital transformation myth 2: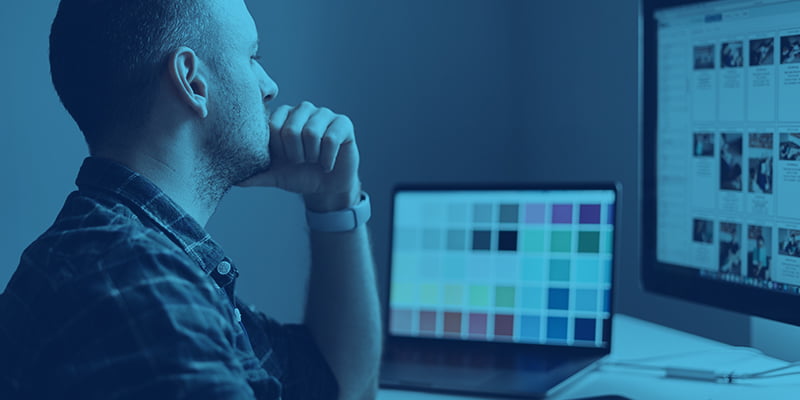 Digital technology transformation is not for small companies, and the benefits are unclear.  
The rapid advancements in technology have blurred the line between small and established firms. Not having the right digital transformation strategy in place would lead to uncertainty. Therefore, finding the need and integrating digital transformation will accelerate your business growth and make your business discoverable. 
Additionally, as flexible or remote working becomes a norm, most small businesses have embraced cloud solutions to keep their teams engaged and meet business objectives. 
Digital transformation myth 3: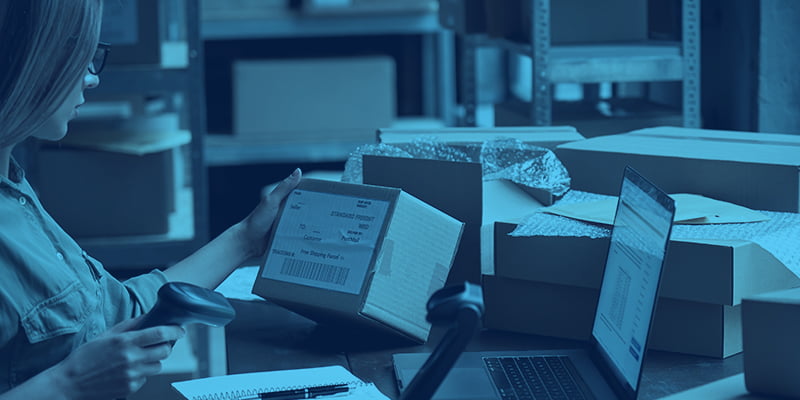 Digital transformation strategies are only for tech and IT companies
Many businesses that do not understand the capabilities and benefits that digital transformation can bring believe in these apprehensions. In reality, digital transformation solutions are not confined to any industry. With the rapid evolution of technology, every business is thriving to streamline their operations and delight customers — thus, focusing on digital transformation strategies. 
For example, RFID tags are a revolutionary change in the retail and hospitality industry. With them, you need not evaluate a product or access a room manually. Moreover, RFID technology has brought tremendous changes in the FinTech industry during payments. Now, most credit and debit cards are empowered by RFID tags that make payment hassle-free. 
You have to start with developing a future-facing view of your industry. David Rogers, author of The Digital Transformation Playbook: Rethink Your Business for the Digital Age. [source]
Digital transformation myth 4: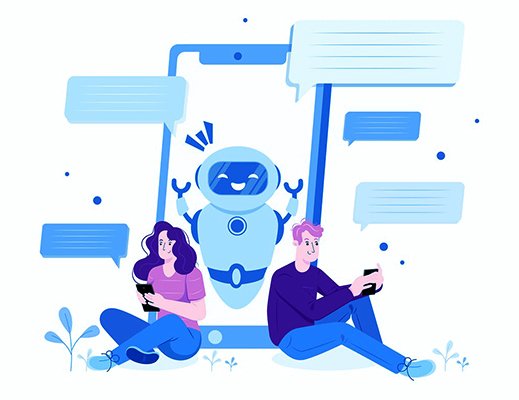 Digital technology transformation will lay off employees.
It is one of the biggest myths of digital transformation. That's why many employees are reluctant to adopt changes with the fear of losing their jobs. Digital transformation, on the other hand, simplifies your employee's work and allows them to focus on business strategies rather than on mundane activities.   
For example, AI-powered chatbots are a part of digital transformation in the banking industry. With them, you are always intact with customers 24×7, further improving customer experience. 
Digital transformation myth 5:
Digital strategy transformation is led and owned by the IT team and chief digital officers.
This is due to communication gaps between teams and management. No department can alone strive to bring transformative changes across the organization. All the departments and senior-level management should gel up with their team and convey their vision clearly to every employee. Your company must have a goal and make your employees comfortable to embrace the change. 
Here is an example of having a clear vision in mind. This note was passed by GM CEO Mary Barra while infusing digital transformation technologies in their process, "over the past 100 years, GM has been a leader in the global automotive industry, and the next 100 years will be no different."

The gap between startup and mid-stage companies will shrink faster than ever,
– Says Andriole.
Which means the days of casually tracking technology are over. Cloud availability has forever changed this.
Digital transformation myth 6:
Digital transformation implementation is quick.
When you have a clear roadmap to the digital transformation journey and everything ready, it will take time to bring changes across the organization. Many think that digital transformation is like adding plug-ins to a website or upgrading software. But it's not. There is due process and strategies to customize while integrating technology to the existing rigid process. 
Digital strategy transformation will make your business agile and respond to evolving customer needs more quickly than others. On the other hand, digital transformation will take longer than usual if you have unrealistic goals and strategies. 
Digital transformation myth 7:
Every business needs extreme digital transformation.
Digital transformation is not a fad or trend to be followed by every business. Before starting or collaborating with a digital transformation services company, evaluate your business bottlenecks and challenges in the future. 
Since every business and module doesn't require digital transformation, you must have a strategy to revamp your business with modern and advanced technology tools. This further helps in optimizing budgets and saving time.
What are the 4 main areas of digital strategy transformation?
1. Process transformation:
Process transformation modifies the elements of a business's processes to achieve new goals. Many companies focus on process transformation as a fundamental step to bring a radical change. The process transformation integrates modern technology tools that help in saving time and cost. NetSuite is one of the leading cloud solutions that can help you in process transformation. 
Learn more about the role of NetSuite ERP in digital transformation.
2. Business model transformation:
In the technology-dominated era, traditional business models fail to entice customers and leave you behind the race. So, many modern companies are leveraging digital technologies to change their business model. There are many established firms including, NetFlix, Uber, and Apple embraced digital ways to revolutionize their business model and witnessed tremendous growth. 
3. Domain transformation:
New technologies can redefine products and services. Therefore, focusing on domain transformation will bring you numerous opportunities and win over competitors. For example, a retail business running on traditional local servers performs poorly and insecure than their competitor running on cloud platforms like Amazon, AWS, Microsoft Azure, and so on. 
4. Cultural/ organizational transformation:
Digital strategy transformation is not only about updating technology and revamping strategies. It has to align with your internal culture and employees must accept the organization-wide changes. For this, leaders have to define and formulate a clear vision of digital transformation and effectively communicate it throughout the organization for better results.  

Think about how emerging technologies, such as robotic process automation and artificial intelligence, will impact your industry
– Says Andriole.
Start with that, then come up with strategies for how your company can leverage these trends to remain relevant in this new world.
5. Pillars of digital transformation strategy:
Be it a small organization or an established firm, you must have a strategy, technology, and team to achieve your long-term business goals. On the other hand, failing to align with your customer requirements doesn't guarantee you success. Here are the 5 core pillars of digital transformation you should know before starting your project. 
You can not steer digital transformation without a clear vision. As a business owner and technology leader, you must have a clear vision and communicate it across the organization to make things happen seamlessly. The new business models that emerged with effect to digital transformation must align with your vision. 
2. Customer understanding:
The customer is the ultimate hero of any business. Therefore it is imperative to understand your customer requirements before your competitors do it. Digital transformation solutions focus on delivering the best customer experience and fostering relationships. 
Don't run behind modern technologies just because your competitors are using them. Understand your business requirements and evaluate them to find the right technology tools that contribute to your business success. Every business is unique and it has to have its recipe for success. 
4. Metrics and measurement:
Don't be vague while transforming your business. Always have S.M.A.R.T goals and chase them to check whether you're able to achieve them or not. Metrics are the linchpin for any business growth. They help you revamp and optimize digital transformation strategies ahead.
Digital technology transformation is a multi-year project and it is a key driver of success. Therefore, it is crucial to have a bird' eye view of operations going on and who is involved in the DX project. Governance can be used to eliminate major roadblocks of the transformation through customized dashboards.  
Digital transformation is already happening around you. Despite the size and industry, every business is opting for it to stay competitive and enhance customer experience. If you haven't prepared yet, your business growth opportunities will narrow down and eventually lose charm in the marketplace. Therefore, it is the best time to infuse digital transformation to stay relevant and live up to the evolving customer needs. 
Digital transformation needs human interaction:
Though the digital strategy transformation offers business automation, it requires a dexterous team of technology experts. Lack of skills and adaptability are the critical challenges most companies are facing today. Since you wait for months to find a resource and start the transformation, it could have been an outdated method by that time. Therefore, you need to evaluate your technology capabilities beforehand.
Here are the 5 questions to ask before planning digital transformation.
Do you have an internal team of technology experts who can take your digital transformation project forward? 

Are they adaptable and bring innovation?

What is your hiring strategy to fill the talent gaps? 

How much time does it take to fill an advanced tech position? 

Do you have a business backup plan to ensure a seamless digital transformation plan?
Are you uncertain about the above questions? Then, it is time to rethink and move ahead to collaborate with an experienced digital transformation agency to ensure you have the right resources in place and meet deadlines. Amzur Technologies is one of the leading digital transformation companies in Tampa, USA, with more than a decade of experience offering digital transformation implementation services. 
We know there is no exact recipe of digital transformation (DX) that suits the ever-changing needs of businesses. So, we always build custom digital strategy transformation solutions that cater to your business with ease. At Amzur, we have a team of digital transformation experts with diversified experience in various industries. 
If you have plans to empower your digital transformation efforts, we're happy to guide you through the process with our agile DX services and consulting. 
Our tech experts are open to discuss for 30 minutes. Are you ready to kickstart a conversation with us?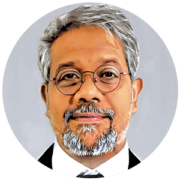 Author: Ganna Vadlamaani
President & CEO – Growth Markets
Driving strategic growth initiatives, fostering innovation, and leading high-performing teams for impactful business expansion.