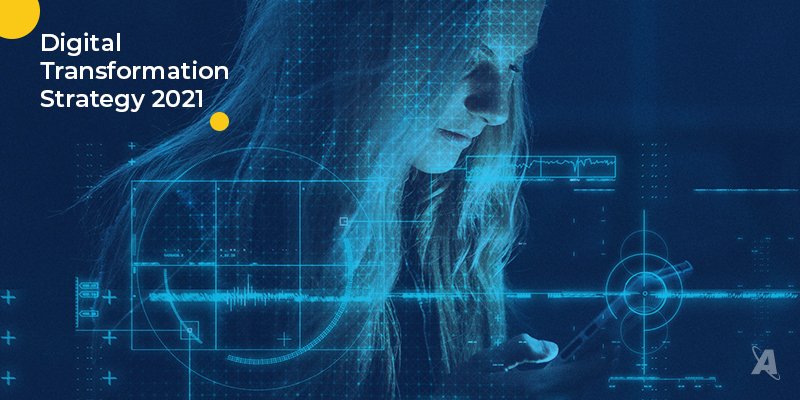 Technological disruptions are happening at a faster pace than ever. Every industry and business is transforming to change the way they operate and improve customer experience. Hence, companies are adopting various new and modern technologies to streamline operations and make businesses agile and futuristic.
But, here comes a big question about the process that businesses are undergoing. Is that digital transformation or application modernization? A few companies or even tech leaders use these terms interchangeably. In reality, there is a distinctive difference between digital transformation strategy and application modernization.
They serve different purposes to ensure a business embraces modern ways and delivers exceptional customer services.
The former transforms the entire business landscape. Perhaps the latter focuses on upgrading the existing systems with new technology. Here we clarify the differences between digital transformation strategy and application modernization.

In Today's era of volatility, there is no other way but to re-invent. The only sustainable advantage you can have over others is agility, that's it. Because nothing else is sustainable, everything else you create, somebody else will replicate.
– – Jeff Bezos, VP Founder, Amazon
What is legacy application modernization?
In a nutshell, modernizing applications is upgrading a legacy system's internal architecture, infrastructure and adding scalable features. Concisely, app modernization is more like renovating your old house with new features for more comfortability and sustainability.
In legacy application modernization, companies leverage Big data, cloud computing solutions, and modern automation technologies to bring innovation and exceptional customer experience.
Legacy application modernization is not about reprogramming from scratch. Instead, you can change the existing platform or recode to make the application adaptable and optimized.
Why do enterprises need legacy system modernization?
There are a plethora of reasons why businesses consider legacy application modernization in the current era. It offers manifold benefits for organizations achieving stability and better customer experience. 
Here are the top 7 reasons why businesses adopt legacy application modernization. 
With legacy system modernization, you can get real-time and accurate information that can help you drive your business forward. 
Since you have the right data at the right time, you don't need to play a guessing game. Instead, you can have more efficient workflows than before. 
Legacy application modernization constitutes modern technology tools and allows you to take a quick look across the organization at any time.
As legacy modernization eliminates a few time-consuming and tedious tasks, you can focus on strategy building and revenue generation.  
As legacy modernization eliminates a few time-consuming and tedious tasks, you can focus on strategy building and revenue generation.  
Businesses that embrace modern technology tools will definitely have a competitive edge over others in terms of customer acquisition and retention. 
With legacy modernization, you can track customer behavior and personalize your approach for a better customer experience.  
By modernizing legacy systems, you can cut down data silos and make data accessible to everyone across the enterprise while maintaining efficiency and productivity. 
What is a digital transformation strategy?
At a high level, digital transformation strategy is about adopting new and advanced technologies to change the way an organization works, people interact, and deliver services to customers. Digital transformation is a broad term that encompasses people, processes, platforms, and policies. 
A digital transformation strategy is a roadmap for a business that can change its face down the line to stay competitive in the market. With the unforeseen disruptions across industries, companies have been embracing digital technologies to yield better results and ROI.
 
Digital transformation strategies transform your business model and open new avenues for revenue generation. It embraces modern technologies like IoT, AI, ML, Big Data, and Predictive Analytics to bring automation and make fundamental changes to the business process. 
Impact of digital transformation on small and medium businesses (SMEs)?

It is one of the biggest myths about digital transformation strategy. Most SME business owners think that digital transformation is the game of big firms, and SMEs do not need that. 
It is absolutely a wrong perception. Digital transformation strategy, on the other hand, is a holistic approach that completely revamps your business despite your scale. Moreover, many SMEs are embracing digital transformation methods in the technology-driven era to stay competitive. 
Before Covid-19, digital transformation was a priority for many businesses. Whereas now, digital transformation strategy has become a must to navigate the uncertain times.    
Top 2 ways to do digital transformation:

Predominantly, there are two ways of going about digital transformation and, it is necessary to decide which approach can benefit your organization. 
This digital transformation strategy involves completely revamping the business operations from scratch. The tech team evaluates the process and existing systems and overhauls them with modern technologies.
In this digital transformation approach, companies perform evaluation and upgrade phase-wise instead of doing everything at once. This will work for companies with simple architecture and less complexity.    

Every industry and every organization will have to transform itself in the next few years. What is coming at us is bigger than the original internet, and you need to understand it, get on board with it, and figure out how to transform your business.
– Tim O'Reilly, Founder & CEO of O'Reilly Media
Why does your business need modern digital transformation strategies?

Digital transformation has been a buzzing word for years now. Despite the scale and complexity, businesses are embracing modern ways of doing business to stay competitive and face unforeseen process disruptions. 
Relying on rigid technology methods not only hurts your growth but also sabotages opportunities.   
Here are the top 3 reasons why your business needs digital transformation. 
1. Inefficient technical processes:

Technology is an ever-changing aspect now. So, software solutions developed a while ago might not fit current needs and fail to meet the evolving requirements of the market and customers. Moreover, the old technologies or systems lead to data silos and hold back business owners from making timely decisions. 
With the evolution of technology, companies are rapidly adopting codeless and serverless applications to cut down unnecessary costs and improve flexibility. Digital transformation, on the other hand, allows you to use cloud platforms for infrastructure and provides security. 
With a modern digital transformation strategy approach, you can maintain your business on the cloud and get an immediate backup of your sensitive and business data despite the downtimes.
2. The industry needs disruption:

In the technology-dominated era, no one would want to spend their time on mediocre applications, right. Customers are getting acquainted with technology and need everything on their tips. They are more likely to engage with businesses that offer digital-first approaches and build solutions with the customer at heart. 
For example, Uber could be a simple taxi booking application. But it caused a lot of disruption in the industry by offering faster and efficient solutions at affordable prices — with a few taps on your smartphone. 
Check out the benefits of custom mobile apps for SMEs
3. Customers losing interest in your business:

In the fast-paced and technology-driven era, living up to customer expectations is one of the critical challenges. However, early adopters can lead the market and win the game. Businesses need to adopt modern technologies to ensure better customer services and retention. 
Introducing modern technology tools such as AI and ML can bring massive transformations to the way your business operates. For instance, consider the Amazon Go shopping experience. It is a new kind of store featuring the world's most advanced shopping technology using AI and ML. Amazon named it as a grab-and-go technology to catch the eyeballs of customers. 
With these advanced technologies, Amazon has curtailed the hassles of waiting in lines and checkouts. This further disrupted the retail industry to provide target audiences with the right customer experiences. 
Top characteristics of digital transformation:

Many attributes can differentiate digital transformation from application modernization. Have a look at the top 4 characteristics of the digital transformation strategy.
Digital-first approach

Focusing on adding value

Hyperfocus on customer experience

DX focus on quality and security 
1. Digital-first approach:

In recent years, we have come across this buzzing word digital-first approach firm.
What does it mean for modern and upcoming businesses? 
With digital transformation in place, companies strive to change the way they carry out operations. However, it doesn't mean they replace a few traditional tasks. Instead, companies introduce cloud-based technologies to streamline data silos and achieve better bottom-line efficiency. Digital transformation solutions further help to tweak your existing environment with the right technology tools to bring transparency, personalization, and human interaction into the process. 
The digital-first approach completely revamps your organization from having storage racks to cloud storage — which immensely reduces operational cost and ensures a single source of truth for data. Digital-first strategies emphasize more on customers, improving data access, security, and personalized marketing. 
2. Digital transformation focus on adding value:

You have diversified operations in your organization and deal with heaps of data every day in and out. However, with traditional business strategies, you can not consolidate the data to make well-informed decisions beforehand. 
Adopting the right digital transformation strategy can help you integrate the business data and processes, further simplifying your decision-making. So, digital automation strategies add value to your business instead of activities. 
What makes digital transformation efforts win over competitors? 
Precisely, modern digital solutions empowered by predictive analytics, AI, and ML can help you get the right and relevant data that helps in making data-driven decisions. This would help you change product development and marketing strategies to reach new audiences and nurture existing customers. 
The global digital transformation market size was valued at USD 336.14 billion in 2020 and is expected to grow at a compound annual growth rate (CAGR) of 23.6% from 2021 to 2028. [source]
3. Hyper-focus on customer experience:

Customer experience is a paramount factor that can make or break your business. In the technology-dominated era, customers are more vigilant than businesses. They are aware of their requirements and solutions — more likely to engage with companies that could offer a seamless and superlative experience. 
With digital transformation strategies, companies make the customer a hero and build solutions around him. Digital transformation, on the other hand, allows you to understand your ideal customer behavior and their demographics — further simplifying your marketing efforts. 
For instance, adopting NetSuite ERP solutions for your business integrates every department and allows you to get a real-time view of your business performance. Its advanced CRM module can help you engage with a customer through personalization, further improving retention and reputation. 
4. Digital transformation is quality and security champion:

Being in the industry for years, you would have known the significance of product quality and data security. On the other hand, spending valuable time on mundane tasks turns out to be unproductive work and doesn't yield results. 
Whereas incorporating digital transformation strategies will save your time from repetitive and unproductive works. For instance, revamping your website with AI-powered chatbots can help your customers get information 24×7 and track their online activity. The digital transformation strategy initiatives can maintain the highest levels of quality throughout the digital automation journey while improving security. 
As your business embraces AI and ML, you can detect potential cybersecurity threats and anomalies beforehand to implement security strategies accordingly. The cloud-native solutions in the digital transformation journey provide round-the-clock security and backup in case of sudden disruptions. 
Conclusion: Amzur digital transformation solutions

Digital transformation is a disruption that drastically changes the way businesses operate, people respond, and deliver customer service. However, digital transformation (DX) implementation is not easy for many SMEs and evolving businesses. Therefore, DX implementation without any roadmap could result in high levels of risk and disruption in the process. 
So, before planning a digital transformation strategy, do a self-analysis and ask the following questions. 
Top 4 Questions to ask before embracing digital transformation strategies:

Can you leverage digital transformation solutions to become a disruptor in your industry?

Do you know what your customers are expecting from you?

Do you know how your competitors are delivering services to nurture customers? 

Do you have the tech team to implement the right digital transformation strategy?
If your answers are uncertain and are struggling to implement a customized digital transformation strategy, collaborating with an experienced technology partner can help you streamline operations. 
Amzur is one of the leading digital transformation services providers in Tampa, Florida having a demonstrated track record of delivering custom cloud-native solutions.
Amzur's digital transformation solutions and services include,
Developing mobility solutions — Android and iOS app development

Cloud solutions — NetSuite ERP implementation 

Application modernization — revamping your complex business operations with low code and no-code platforms 

Implementing smart energy solutions for better energy management
Our modernized and futuristic digital transformation (DX) solutions ensure you have optimized processes in place that can reduce your operational and maintenance costs by up to 30%.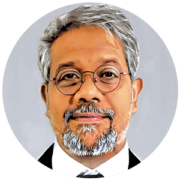 Author: Ganna Vadlamaani
President & CEO – Growth Markets
Driving strategic growth initiatives, fostering innovation, and leading high-performing teams for impactful business expansion.