Despite cost-effectiveness and meeting your day-to-day business goals, do you really think legacy systems can help you bring transparency and efficiency across the organization?  Your immediate answer would be a big 'No.' 
With legacy applications, you might be facing challenges including,
Accuracy

Efficiency 

Transparency 

Productivity 

Lack of decision making

Loss of competitive edge and

Failing to offer the best customer experience
The growing needs of business agility, security, and scalability have resulted in the rise of legacy application modernization and driving digital transformation across enterprises. 
In today's world, digital transformation and application modernization are not just buzzwords; they are a must to stay competitive and agile. In fact, it is almost impossible to navigate the current digital economy without legacy application modernization.
Let's look at the challenges of legacy systems and the benefits of app modernization. Before getting started, understand the concept of application modernization and how it can help businesses grow seamlessly.
What is legacy application modernization? A gateway to achieve business growth and sustainability
In a nutshell, modernizing applications is a practice of upgrading legacy system's internal architecture, infrastructure and adding scalable features. Concisely, app modernization is more like renovating your old house with new features for more comfortability and sustainability.
The enterprise application modernization focus on monolithic and on-premises applications built using the waterfall development processes. In legacy application modernization, companies leverage Big data, cloud computing solutions and modern automation technologies to bring innovation and exceptional customer experience.
Legacy application modernization is not about reprogramming from scratch. Instead, you can change the existing platform or recode to make the application adaptable and optimized.
The global application modernization services market size is expected to grow from USD 11.4 billion in 2020 to USD 24.8 billion by 2025, at a Compound Annual Growth Rate (CAGR) of 16.8% during the forecast period.
Why do enterprises need to consider application modernization
In this modern era, businesses are likely to use advanced technologies to build their applications to stay ahead of the competition curve. Then, how about running your business on age-old software applications that are not supported by modern web browsers or operating systems?   
Needless to say, they struggle with compatibility, security, and maintenance challenges. Therefore modernizing legacy applications with agile strategies is the need of the hour.  As a result, it ensures better customer engagement, experience and drives more sales than before.
A well-designed legacy application modernization strategy enables you to take advantage of modern technologies, automate bottom line operations, reduce manual errors, and gives you a competitive advantage.
By modernizing legacy systems, you can cut down data silos and make data accessible to everyone across the enterprise while maintaining efficiency and productivity.
However, moving an on-premises application to the cloud without a clear roadmap and no thought of ROI doesn't yield good results. 
Top 4 challenges of maintaining legacy applications
Maintaining legacy applications can take up a lot of money, time, and resources. And since these applications are hard to maintain and upgrade, they are easily prone to attacks, data breaches, and unforeseen fallouts. 
Security vulnerabilities are the major challenges for legacy applications. As the companies run on outdated security configurations, data privacy and security issues arise quite often. Any cyberattack from external parties or internal malicious operations could lead to business disruptions and hinders growth. 

Many legacy software applications are standalone and were never designed to integrate with other applications. Amid the ongoing dynamic technological disruptions, working with legacy applications can not promise you a conducive customer experience and further hamper your reputation.  

In legacy systems, you can not hold control over data and struggle to consolidate it. Further delays decision-making and providing real-time insights into business KPIs.  

Deploying on-premises and standalone applications could be a cost-effective solution. On the other hand, you don't get a single source of truth in legacy applications — this further results in more dependency and lower productivity. 
The above scenarios show how it is difficult to maintain a legacy system and how much cost, time, and resources it would consume. However, the IT department alone can not upgrade or maintain the entire infrastructure of a company. They need tech resources with proven experience and expertise to make the legacy application migration process seamless and collaborative.
6 best benefits of enterprise application modernization: Transform your organization digitally ahead
Growth and expansion are the common goals for any business owner. With that in mind, they always thrive to adopt modern strategies to make their customers happy. Modernizing legacy applications, on the other hand, helps businesses add new features to the existing systems while improving security and productivity. 
Legacy application modernization is inevitable in the current cloud-centric business transformation. Through legacy software modernization, businesses can accelerate their digital transformation journey and grow faster than others.
Here are some immediate benefits of application modernization. Let's look at that now.
1. Brings value to your business:
Enhancing your legacy system's features with advanced technologies like cloud, Big data, and custom mobile applications will make you stand out and bring unique value to your business. And there are many proven instances of having a futuristic solution for any business helps in building trust among users. 
2. Global visibility along with security:
Upgrading your on-premises applications to cloud-native applications will give you global visibility and expand your business landscape. As cloud platforms run on the latest security protocols, your applications will be safeguarded from data breaches and loss. 
3. Real-time data access and backup:
Data is instrumental in today's competitive and fast-growing market. Modern applications allow you to access the data in real-time across the organization.  
Immediate data backup is another benefit of legacy application modernization. As your business runs on the cloud, your organization's data will be stored across clouds — further ensuring immediate backup in case of any unforeseen downtimes.
The demand for cloud computing is expected to be driven by many factors, such as lower costs, flexibility, agility, and security.
4. Reduces manual intervention and improves customer experience:
As IT modernization comes along with automation, it will considerably reduce the number of resources required to monitor and manage an application. It further reduces manual errors and inefficiencies associated with legacy processes. 
You can leverage modern technologies like AI and VR to augment your customer experience. For example, revamping your web or mobile application with AI-powered chatbots can automate the interaction and deliver an intuitive experience. 
Meeting compliances is a necessity for every business. With the constant regulatory changes, it is quite challenging for legacy businesses to meet the ever-changing compliances. 
Let's consider you are into supply chain management and serve clients across the globe. What if you don't have an advanced system that can meet different regulatory compliances of various countries? Undoubtedly, the non-compliance costs more than twice the cost of meeting compliance.
Therefore, revamping your supply chain management strategy with advanced solutions like NetSuite ERP software can help you meet compliances and cut down barriers to productivity and efficiency. 
50% of enterprises spend more than $1.2 million on cloud services annually.
[Source]
6. Build a new revenue stream:
Generating revenue is the ultimate goal of any business. Whereas, with legacy applications or systems, you will be restricted to a specific geographic location and can not unlock various avenues of revenue generation. 
Innovation and growth are intertwined in the current digital economy world. Therefore adopting agile business models can help you generate more revenue than businesses run on traditional methods.
For example, if you are into property management business and have a real estate app, it helps in establishing communication with the right customers, increasing the market reach, retaining leads, and increasing sales of property. 
Top industries adopting legacy app modernization:
Application modernization services are majorly adopted by 
Manufacturing

Automobile

Oil & gas 

IT & software 

Banking and finance 

Healthcare and

Retail industries for smooth execution of business processes.
Amzur's legacy application modernization services:
If you have plans to modernize your legacy systems and are struggling to find the best partner, Amzur can help you with app modernization services. Amzur has more than 15 years of experience in understanding business requirements and strategizing their digital transformation journey to stay competitive.
Our legacy application modernization team helps you in the following aspects.
Understanding your requirements

Assessing technology compliances

Designs a blueprint for legacy modernization 

Implement and    

Extend our support post-modernization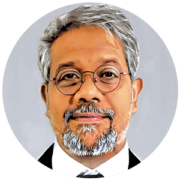 Author: Ganna Vadlamaani
President & CEO – Growth Markets
Driving strategic growth initiatives, fostering innovation, and leading high-performing teams for impactful business expansion.