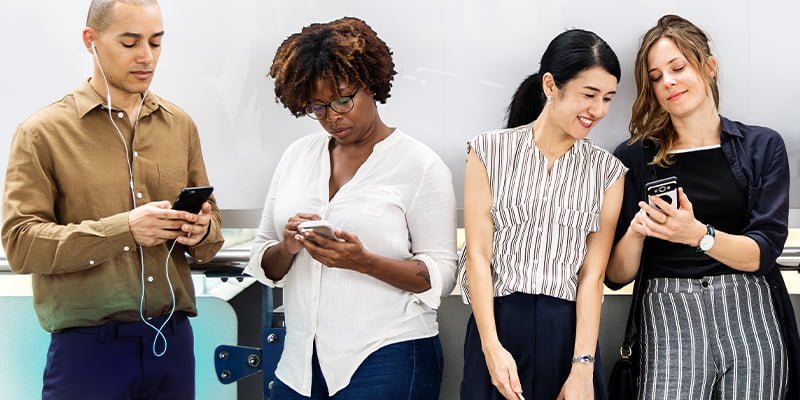 Did you know that there are more than 5.15 billion unique mobile users globally, and 69% of internet users look for online presence and reviews before they make a purchase decision or visit an in-store executive?
As a result, it has become prevalent for businesses of all sizes to make their services accessible across multiple devices and platforms. Custom mobile applications, on the other hand, help you enhance your brand identity and reinforce your business growth.
In fact, even the big Fortune 500 companies have made custom mobile app development as their business growth strategy to reach new audiences and nurture existing customers.
Are you thinking of creating a custom mobile app for your business now or in the future? Then, don't forget that mobile application development is a long-term investment and commitment that requires a lot of effort and resources.
But once you develop a mobile application with a customized user interface and adaptable features, it will bring you the best results in terms of sales, revenue, and improved customer experience. 

Our human-first approach empowered by modern technology tools ensures you have a unified experience across all the platforms and devices. We develop mobile apps that can meet your future needs.
– Satya Tenneti, Software Development Manager, Amzur Technologies
With more than 15 years of industry experience and a deep understanding of technology trends, Amzur has helped many companies in the USA through custom application development services. Now, to support SMEs in their growth journey, we are offering an hour of free consultation to understand their challenges and evaluate the best possible ways to overcome them.
How can custom mobile app development help SMEs?
Compared to larger enterprises or established firms, small and mid-size businesses operate with limited budgets and resources. Yet, they can compete with the big players in the market by embracing modern ways of doing business. And, it is no secret that mobile applications are one of the best ways for SMBs to grow faster than others. 
If you are into food & beverage, hospitality, healthcare, personal care services, legal, manufacturing, or the retail industry, a mobile application has become a go-to-market solution to stay on top of the user's mind and meet their business objectives.  
There are a few category applications that have gained enormous popularity during and post-pandemic. They include telemedicine, web conferencing, electronic signature services, remote desktop, video platforms etc…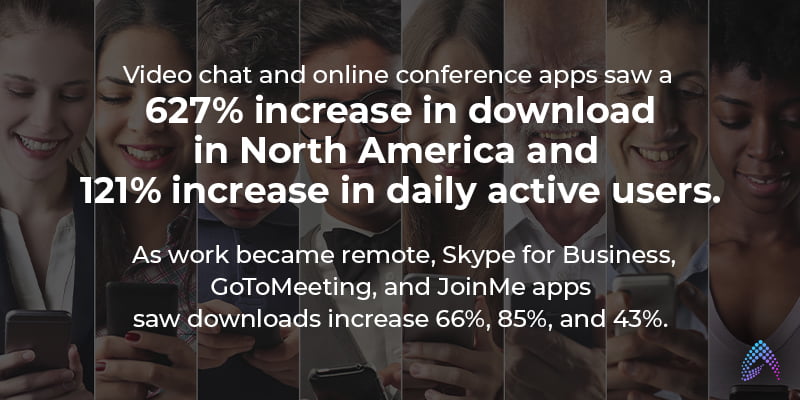 Here are a few reasons why SMEs need a mobile app in the current technology and customer-driven market.
What keeps you awake at night during the initial days of developing your business? It could be visibility, right! With a customized mobile application in place, your business can have any time and anywhere visibility to your customers. It further helps in improving customer interactions and sales.  
Though users have multiple mobile apps on their phones, they are still likely to use apps that can promise improved user experience backed by advanced features. 
For example, if you are into a real-estate business, developing a custom mobile application with VR & AR features will gain a competitive advantage. If it really entices users, you will get more visibility through word of mouth. 
As the time spent on mobile apps has increased enormously in recent times, customers are likely to compare a product online before they visit a brick and mortar store and make a purchase decision. So, having a mobile application for your business can increase digital interactions and revenue too.
Regardless of the size of your business, mobile applications can perform numerous functions. One of the biggest benefits of having a custom mobile app is that it can establish a direct marketing channel with your target audience. Further makes your customer interaction easy and seamless.
4. Earns trust and loyalty:
Trust is an invaluable factor for any business. With custom mobile app development, you can send personalized messages and offers to customers that can earn trust and drive more engagement. Along with regular marketing activities, you can have customer loyalty programs that can encourage your valued customers to participate and win special rewards.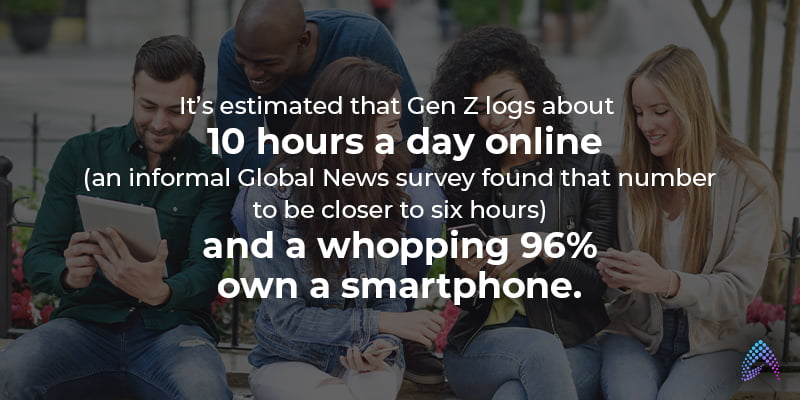 Unlike traditional or mass marketing, mobile applications allow you to review and refine the marketing campaigns in real-time. You can track your ideal customer behavior and can further customize your approach to gain their attention. This will considerably save your time and cost when compared to traditional marketing methods. 
Is your business limited to a specific location? Then, how can you grab your ideal customer's attention, and how much do you have to spend to reach and entice them? The answer might be a few thousand dollars. But, in reality, it might be more than what you expected. 
What are the challenges you are facing while growing your business? Let us know the top 2 in the comments section to give a customized solution for you.
Mobile applications growth post-pandemic:
Due to dynamic changes in customer shopping behavior, targeting local customers has become crucial now. If you have a brick-and-mortar store like a boutique or cafe, or restaurant, a mobile application can help you reach local customers and can drive them to visit your store.  
If you are into the tech business, especially SaaS apps are growing faster than other applications. 
Global Insurtech Market revenue is valued at 5.48 billion in 2019 and is expected to reach 10.14 billion by 2025, growing at a CAGR of 10.80% during the period 2019-2025.
[source]

Having a mobile app for your insurance business can help you in improving customer engagement and streamline processes including policy registration, claiming, underwriting, and error detection effortlessly. A mobile app can considerably reduce time to process and unnecessary paperwork.  
As customers are expecting a mobile-first experience in recent years, many businesses have been shifting their focus to custom mobile app development to make everyday life even faster, easier, and affordable. 
Are you still not convinced about having a customized mobile app for your business? 
Let's have a look at another scenario.
I have a responsive mobile website. Why do I need a mobile application?
This is a common question for SMEs with limited budgets and resources. Undoubtedly, having a responsive mobile website is a boon for any business. Whereas a customized mobile application can amplify a business's brand promotion activities, reaching and nurturing customers, and improves revenue. 
With the huge spike in mobile usage, customers are likely to spend most of their time on mobile apps rather than on mobile websites.
Instagram is one of the best examples of it. Though we can access it through a browser with limited functionalities, we are more likely to access it through a native app. 
Similar to Instagram, there are numerous applications available both on mobile websites and native apps. 
Here are a few factors that make a mobile app win over mobile website:
Mobile websites do not work offline. You can build mobile apps that can work offline. 

Mobile websites are slower than mobile applications and come with limited features.

Mobile websites can be difficult to discover since they are not hosted on any database like app stores. 

Quality and security are the major issues with mobile websites.
Let's have a look at how custom mobile app development can offer a superlative customer experience
If you are a retailer and selling products online, the major challenge with a mobile responsive website is the "buy and bye" scenario. 
What does it mean? Customers come and visit your website, make a purchase, and disappear forever.
 On the other hand, with custom mobile app development, you can always be in touch with customers, send push notifications about the latest products or services, special offers, run contests to engage customers. In addition to it, you can encourage your website visitors to download the app as a marketing strategy.
Does an app make sense for your business?
To be honest, you should ask this question yourself before proceeding further. You have to have this checklist before considering developing a mobile app for your business. 
You must have a clear understanding and defined goals of the business.  

What are the services you are offering? 

What is the unique value proposition of your product? 

Where is your target audience? 

What is their platform? 

How do you want to monetize and optimize your app?  

Assessment of your internal resources

Ensuring privacy and security for customer data
How to build a mobile app if you don't have an internal team?
As said earlier, custom mobile app development is a long-term commitment and process that a company has to dedicate adequate time, resources, and budget. Yet, you need not have an internal team of app developers, UI/UX developers, graphic designers, and testing experts. 
The best way to build a mobile app without an internal team is by outsourcing to a trusted custom software and app development company. An app development outsourcing company can help you by bringing the best resources to work on your project either on a contract basis or in the long term.
Contract-based app development Vs Long term engagement model:
In the contract-based app development model, the outsourcing company will allocate resources to build your app within the specified timelines and budget. The resources might work for another client simultaneously resulting in project delays and quality.
While in the long-term app development engagement model, the outsourcing company will allocate a dedicated or an extended development team that works exclusively on your project. In this engagement model, the external resources work as your internal team and develop the application according to your evolving needs.
Compared to the contract-based engagement model, the extended teams model ensures better attention, improved productivity, quality, and timely delivery.
Amzur app development solutions:
Are you planning to expand your business to different parts of the USA? If yes, you can get in touch with Amzur's mobile app development experts to expand your digital footprints. With over 15 years of experience in developing custom applications, we work closely with you to understand your online customer behavior and build modern mobile apps that can meet your unique business needs.
As a leading custom mobile app development services company in Tampa, Florida, we have helped customers across industries and geographies to extend their business to the mobile channel through human-centric mobile apps. Be it a native or hybrid, or cross-platform application, we build with diligence to convert the traffic into sales.
Our custom app development services include Android and iOS with scalable and secure features.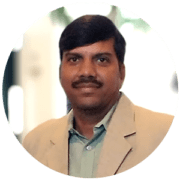 Author: Venkat Bonam
Director – Global Delivery
Driving innovation and leading high-performance teams to create impactful digital solutions that drive business growth and exceed customer expectations.