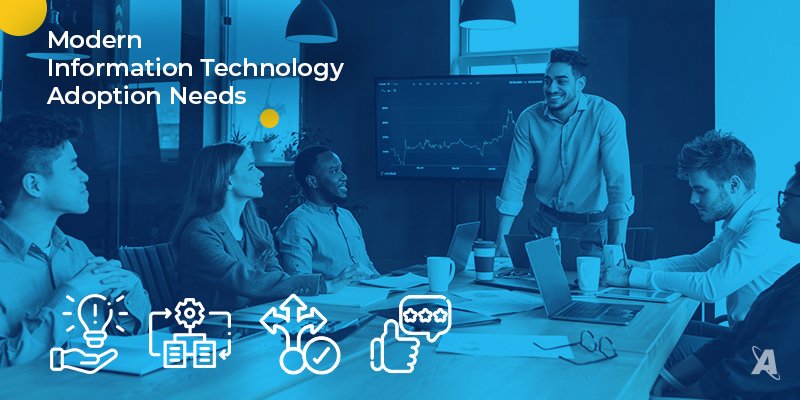 Technology is the focal point for business growth in the current digital era. With the evolution of technology, businesses have been embracing modern tech trends to accelerate their digital landscape, help their customers and see their strategies flourish. Modern technology disruptors such as the cloud, artificial intelligence (AI), and the Internet of Things (IoT) have also triggered the need for digital experience and real-time analytics. These disrupting technologies will mature over the next decade and play an even larger part in shaping the future of business and technology strategies. 
Embracing these modern IT tools will help bring information together and make computation easy while preserving the human side of interaction.
As a leading enterprise application development company and IT staffing solutions provider, Amzur Technologies always keeps a bird's eye on market trends and the struggles of businesses. Over our 15-year journey, we have served clients across industries regardless of their business model and size.
Before developing a strategy, we conduct a thorough analysis of our clients and understand their real struggles so we can create customized solutions. Here are a few of the current barriers to modern information technology adoption that we have noticed:
Lack of interest among leadership

Lack of flexibility in hiring

Shortage of investment capital

Shortage of local talent

Inability to attract specialized talent

Rigid strategies and technology tools

Skills gaps in the organization's leadership
The local talent shortage and the inability to attract specialized talent are crucial challenges for Information Technology adoption. Amid these ongoing technology trends, talent acquisition has become a daunting challenge for many organizations. 

We've seen many clients with defined objectives and goals. But at the eleventh hour, they drop off their projects due to a lack of technical skills and implementation costs.
– Ajit Manjappara, VP – Product Engineering Services, Amzur Technologies
Significance of modern IT adoption in business growth:
Have you come across any businesses that still run on rigid legacy applications? Maybe you can count them on your fingertips, right? Technology and innovation are twins and they go hand-in-hand. Modern technology tools can bring flexibility and transparency across your organization. 
Let's have a look at some fascinating facts about modern information technology adoption.
1. Modern IT tools solve complex problems:
As business and technology strategies become increasingly intertwined, many C-level executives are finding that legacy applications are limiting their agility. To resolve these limitations, executives lean into modern information technology adoption that aligns with their business strategy.
But having a technology strategy sitting on the shelf isn't enough — effective execution is critical. 
C-suite executives and board members should have a broad understanding of the critical technologies in which the company is, or should be, investing to gain a competitive advantage and to build resilience against disruption.
40% of CEOs said their CIO or tech leader will be the key driver of business strategy—more than the CFO, COO, and CMO combined. [Deloitte report]
Every business contains financial operations and their reporting. If you are a small business, then spreadsheets or Microsoft Excel might be enough. But when you are scaling up, they are not sufficient. Your business needs modern financial tools to handle growing operations and bring transparency.
For example, offerings such as,  NetSuite ERP solutions for financial operations are a much wiser choice for growing businesses.   
2. Information technology adoption automates time-consuming tasks:
Since technology started taking over business strategies, executives are continuing their efforts to bring a paradigm shift by incorporating technologies like cloud and no-code and low-code platforms. 
In the current digital economy, it's more strategically important than ever to make legacy systems support innovation and flexibility that drive new digital initiatives. 
Everyone has access to similar technologies, however, it's about how you use them to make a significant difference in driving agility and efficiency. 
In any organization, there are a few tedious and regular tasks that need automation. Modern information technology adoption allows you to automate these repetitive tasks to ensure better productivity and efficiency while optimizing time. 
If you are planning to automate a few tedious tasks, Amzur has a solution built for you. Our futuristic solution Stackyon is a low-code platform, meaning you can build customized applications and automate tasks. 
Modern technologies such as PaaS low-code and no-code platforms allow you to  perform these traditionally complex tasks and integrations via drag and drop rather than by writing new code.

We have been surprised by the improved efficiency and decreasing costs with the advent of low-code & no-code platforms. These platforms have a surprising impact on IT's ability to take a product into the market.
– Satya Tenneti, Software Development Manager at Amzur Technologies
3. Modern IT allows you to make better decisions:
In the data-driven arena, time is money. Time-sensitive data will be useless after it is generated, often within milliseconds. Therefore, organizations must operate at great speed to convert data into insights and then into action across the organization. 
Making the right decision at the right time will make you a pioneer and keep your business relevant. Modern information technology adoption brings disparate data across the organization and aides in quick decision-making. 
Integrating IoT and edge computing turbocharges this process by moving processing and storage capacity closer to the source of data, reducing latencies and improving decision-making. 
In the modern distributed architecture model, data does not have to go to the core or cloud for processing, analysis, and dissemination. For example, digital data generated at the point of manufacture or sale can be analyzed immediately in real-time from the edge and its insights can then be disseminated to the disparate pockets within the supply chain system.
4. IT empowers customer experience:
As machine learning (ML) and AI increasingly become key drivers of organizational performance, enterprises are realizing the need for automation. Sophisticated artificial intelligence and machine learning models help organizations efficiently discover patterns, make predictions and decisions, and generate insights.
According to the Forrester report, more than half of the key decision-makers have implemented or are in the process of embracing AI for improved efficiency and performance. 
End-user experience is the ultimate goal of any business. However, companies with legacy technologies fail to impress customers and derail themselves even further. However, embracing modern IT solutions like AI-powered chatbots keeps customers engaged and nurtured. 
For example, AI and ML technologies are helping financial services firm Morgan Stanley use decades of data to supplement human insight with accurate models for fraud detection and prevention, sales and marketing automation, and personalized wealth management, among others.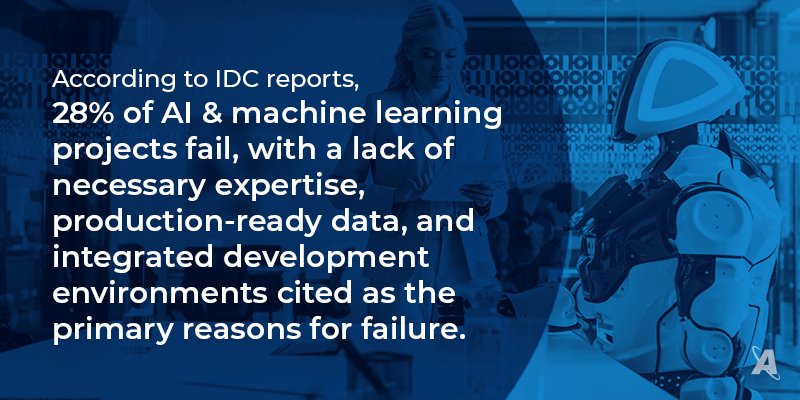 How to identify your business IT needs?
Every business has unique IT requirements, and it is important to have a clear understanding of your business vision, existing technology platforms, tech stack gaps, and the tools you need to fill them.   
Make sure your IT infrastructure models align with business strategies, so you can optimize investments in IT to fill the gaps and create new opportunities. 
Here are a few suggestions and thoughts from our tech experts that can help you identify modern information technology adoption needs:
Understanding user requirements are crucial while investing and adopting modern IT models. So, evaluate your current customers and conduct surveys to gather every possible information, and later prioritize your IT investments. Above all, make sure your stakeholders and investors can make time to work with business analysts to draw customized IT infrastructure strategic plans.
Analyze your current IT environment and its operational costs. Find the IT infrastructure gaps and check the viable solution that can meet your evolving business needs.
Modern information technology adoption will bring a paradigm shift in your business operations. So, validate your existing infrastructure whether it meets federal laws or not. Evaluate recent potential security issues and malware attacks to find out the best sought-after solution to overcome security issues.
Before adopting modern IT tools, communicate it across your organization and with your customers. For example, removing support for an age-old application might create service disruptions. So, create a comprehensive transition plan in advance to eliminate customer service & experience disruptions.
Don't forget your customer experience level before and after modern information technology adoption. Make your customer a hero and create IT strategic plans based on real business IT needs.

I wondered while I was discussing with a client quite a long time ago. He had many whims and striving to achieve a double-digit growth six months down the line. I asked do you have a mobile app for his eCommerce business? He said 'no' and then shockingly replied 'do I need it now?' I have a beautiful website. Isn't it enough for me to grow my business?
– Surya Nandarapu, Project Manager, Amzur Technologies
Top four steps to plan for your modern technology adoption
The ultimate goal of any business is to leave an everlasting impression on its customers while improving its employee standards. Here's four steps to accomplishing this through modern technology adoption:
1. Understand your workflow:
Employees are crucial for any business. But without a proper set of technology tools, no one can drive innovation and growth. First, talk to your employees and understand their bottlenecks in business processes. Especially focus on technology so you can evaluate the gaps and find a viable technology solution to increase their operational efficiency.
For example, at Amzur, we've recently upgraded to HubSpot for marketing automation and lead management. This latest upgrade saves our marketing team considerable time in qualifying leads.
2. Review existing technology:
When we refer to existing technology, it means both hardware and software. Before venturing into modern information technology adoption, review your current technology and its potential challenges. Later, communicate how the new tools could bring a change in operations.
Teamwork is another new tool that Amzur has embraced recently to bring transparency across the organization. With this tool, every team member can see what's happening in their team and throughout the organization.
3. Consider budget alternatives:
Budget is always one of the critical challenges for any growing SMEs. If you have budget limitations, find out alternate ways to invest in modern IT adoption. Instead of spending a hefty amount, you can opt for SaaS-based solutions such as NetSuite ERP for better flexibility and productivity.
IT adoption could be a small or big project. However, it all starts with internal resources assessment and their technical expertise. Check whether you have the right team and time or not. Consider employee training and change management strategies to instill new skills.
How to adopt modern IT infrastructure?
The advent of technology and digital business transformation has opened new opportunities for businesses. On the other hand, it has thrown some challenges in finding the right tech resources.
The U.S. Bureau of Labor Statistics (BLS) projects a 31% growth rate for cybersecurity positions and a 22% growth rate for software development roles from 2019-2029. These new roles may open in emerging tech cities across the United States.
Popular subfields include IT support, data science and analysis, QA testing, and entry-level help desk and tech support roles.
"Texas has an incredibly diverse economy, and so the technology innovation is also broad-based," Engineer said. "We are seeing huge sectors of the economy (financial services, real estate, healthcare, education, skilled trades, hospitality, industrial, energy, manufacturing) that were slower to digitize, now start to embrace cloud-based solutions across their entire organizations."
Raleigh NBC affiliate WRAL reports leading North Carolina tech occupations of 2020 in software development, network and systems administration, systems analysis, user support, and IT project management.
Then, how to meet business IT and talent needs?
If you are grappling with process disruptions and limited tech resources, IT adoption remains a daunting challenge. Yet, you can embrace modern information technology infrastructure by collaborating with an experienced IT staffing and dedicated development teams services provider. 
Amzur has been a leading IT consultation and enterprise application development company based in Tampa, Florida, USA, for the past 15 years. We have expertise in evaluating an organization's tech needs and building custom strategies. We help companies by providing both IT staffing and extended development teams services that align with their strategies.
Unlike other IT staffing companies, we offer flexible IT staffing solutions where companies can toggle at their own pace. Our interviewing process is transparent and ensures you will get the right fit that aligns with your vision.  
With fast-paced globalization, modern technology tools have blurred the distance between countries and even continents. The latest project management and communications tools have become focal points in making project development seamless and efficient. 
Having a remote extended development team on the other side of the globe will help you get the best software engineers, developers, and other tech resources within an affordable budget to meet your business needs. 
Have plans to adopt modern IT infrastructure? Let Amzur's tech experts evaluate and draw a customized solution for you.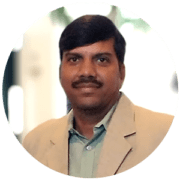 Author: Venkat Bonam
Director – Global Delivery
Driving innovation and leading high-performance teams to create impactful digital solutions that drive business growth and exceed customer expectations.