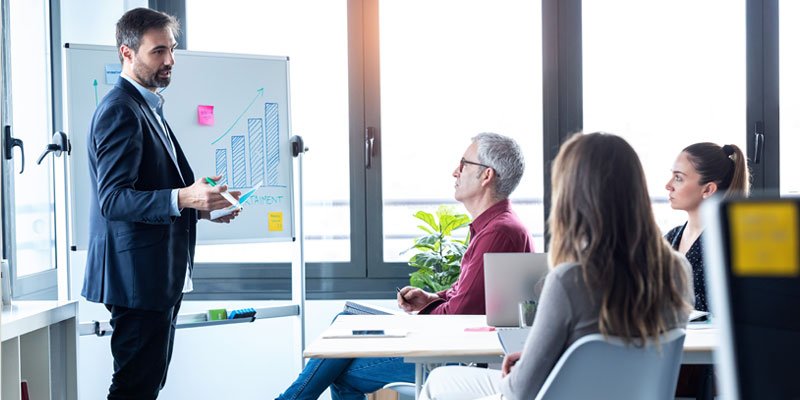 What makes a software development company a leader in the current technology-driven market? 
A team of well-experienced developers
A clear understanding of the mission and vision of a project or company
Having a clear roadmap and planning things ahead
Adapting to technological changes and 
Delivering projects on time regardless of the disruptions
But, due to dynamic technology evolutions and unforeseen disruptions, most of the product-based companies struggle to develop a project, meet project deadlines, and delight their clients — he further added. 

If you have similar challenges in meeting software project deadlines and management, you can get an hour of free consultation with our experts to discuss and strategize your project development process.
Significance of meeting project deadlines: Steer your business growth with the right deliverables
Meeting project deadlines is more like hunting a gold mine that everyone would want to achieve nevertheless of the situation. Comparatively, companies that can meet project deadlines on time will have a competitive advantage over others. It further helps in building trust and reputation and could lead to getting more business opportunities.  
Why is it important to set project deadlines?
It is easy to forget or procrastinate the work without any agreed deliverable date. Hence, a project deadline ensures there are no delays further.
Deadlines help companies to work collaboratively in achieving the common goal by sharing and organizing the complex operations across various divisions.
You can have total control over the project and can have a sense of accomplishment. It further helps in prioritizing deliverables.
Amzur's project management:
Khameleon software is one of our privileged clients and has been working with us for the past ten years. With our proven expertise in understanding the business and technology challenges, we proposed to use a dedicated and extended team model to bring Khameleon's products onto a N-Tier range of applications. Our top-notch project management strategies ensured project requirements were met with timely delivery, pin-point technology expertise, and optimized costs. 

Mr Doug Angelone, President, Khameleon Software has explained how Amzur helped them in bringing right resources and enabled the application development with the best technology
The cost of missing software project deadlines:
Working with a sense of accomplishment is always crucial in software project management. Missing project deadlines will have a compound impact on overall project development and deployment. When your team misses a deadline for an IT project, it is likely to go over-budget and complicate the overall process. Furthermore, it will hurt projects in the pipeline. 

Meeting a deadline is a key performance indicator of a development team and project manager. Whereas, missed deadlines in IT project management constitutes the following challenges.
Hurts your company reputation
You will lose trust
Plummeting employee performance and morale
Your employees wear multiple hats that can pressurize them
Losing opportunity for business growth
Missed deadlines hurting the business growth


Expect the best, plan for the worst, and prepare to be surprised. – Denis Waitley


Regardless of the size, every company dreams of completing its projects on time and delivering the best outcomes at optimal budgets. And, a company that plans a roadmap and works in line with the deliverables will gain a competitive advantage over others. Perhaps achieving that milestone is not easy for most of the companies due to a plethora of reasons.

As a CTO or project manager, you have to ensure all your technology resources and stakeholders are on the same page and have clear communication throughout the organization. Understanding the project value and bringing all synergies together is the key to success.  
What drives missed deadlines? 10 reasons you should know:

Here are the top 10 reason why most of the startups and SMEs miss project deadlines
Lack of technology resources/ skilled team 
Limited budgets
Time and Planning
Random changes in project requirements
Lack of senior management involvement
Project Manager's inexperience
Lack of agility in planning and development
Fail to leverage modern project management software/ tools
Lack of tracking individual's metrics   
Lack of communication
Companies with the above challenges fail to drive bottom-line efficiency and meet their client expectations. Further jeopardizing business growth opportunities. 
Key benefits of meeting your project delivery deadlines:

The size of the company doesn't matter unless you have the right strategy and project management process in place. Here are the top benefits of meeting project deadlines at work. 
You can save money for your organization and your clients
You can gain trust and confidence within your team and across the organization
You create a culture where people believe in their achievable targets
Work quality increases 
You can have a cohesive culture where everyone wants to be part of it.  
73% of businesses believe that reliability, ease of use, and ease of integration are the top three requirements to look for when investing in digital PM software. Yet, they believe that the solutions out there today do not have these three factors.
Top 4 best practices to limit the damage of missing a project deadline:

Although missing a project deadline is something we want to avoid at all costs, it does happen sometimes. Even today's large enterprises were a victim of missed project deliverables during their initial days. If it happens to you, it is better to have the right process in place rather than bogging down.

In a study, Geneca found that 75 percent of business and IT executives surveyed admitted that their projects were either always or usually doomed right from the start.

Let us have a look at how others overcome the challenges of missing deadlines regularly.
1. Lack of technology resources
Finding and hiring resources with some specific skills is a growing challenge for many startups and SMEs. Having a project in hand and struggling with resource hiring will be a major roadblock for your growth. 

Solution:
If you have a limited internal HR team and limited access to the talent pool, you can rely on a trusted IT staffing and recruitment solutions provider that can evaluate resources and help you in getting the right team quickly. It will save your time to hire and ensure you have the best resources on board.
2. Limited budgets
For startups and mid-size companies, attracting top talent and hiring them is a costly affair. Therefore, hiring managers fall short in talent acquisition goals. However, you don't need to hire a few resources full-time as you do for traditional or regular resources.

Solution:
If you hinge on a limited budget, you can either outsource a small chunk of the project or hire an external dedicated development team within your budget. The external dedicated development or remote teams are inherited with the required skills and can start your project development immediately. It will save your time and budget in terms of hiring and training resources. 
3. Time and planning
Things won't happen as we think and plan. There are a plethora of reasons for delays in project development and meeting deadlines. Lack of planning and failure to set time limits for every task is the growing challenge for companies. Sometimes, companies try to chase unrealistic project goals without setting priorities and the right tools in hand. Undoubtedly, this will impact your project deliverables and meeting deadlines.

Solution:
If you are struggling with project management and lack a perfect business backup plan, technology partners like Amzur can help you in strategizing and developing projects by understanding your project scope and business objectives.
4. Random changes in project requirements
Client requirements and expectations are changing with the evolution of technology. For example: If you are developing mobile applications for your client, he might need VR features to delight his customers like Lenskart and IKEA. What if you don't have expertise in developing VR features and fail to convince your client? Undoubtedly, you will lose trust and further business opportunities. 

Solution:
To avoid this kind of challenges and delays in project delivery, companies can hire resources on a contract basis — contract-to-hire (CTH) is a well-known strategy for startups and SMEs to engage resources for a while or on a project basis. As the resources have proven expertise in developing applications, you can use them as plug and play services to avoid missing project deadlines.
Conclusion:
Project management can be tough for many startups and SMEs due to a plethora of reasons. Achieving them requires proper planning, time, budget, and technology resources in place. As a startup or growing business, you might have come across any of the above challenges that hampered meeting the project deadlines.
If you are still struggling with missing a project deadline, you can reach Amzur to get a better solution that can overcome your project management challenges. Our dexterous team of technology experts, talent acquisition experts, and project managers will evaluate your project needs and come up with a tailored solution. 

It's not so easy to find and hire developers for a startup. As you'll go through dozens of resumes, try to remember that perfect candidates do not exist. You might not have enough time to find the person that will check all the boxes with their experience, skills, and personality type. But it doesn't mean you should recruit the first applicant you come across.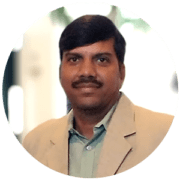 Author: Venkat Bonam
Director – Global Delivery
Driving innovation and leading high-performance teams to create impactful digital solutions that drive business growth and exceed customer expectations.