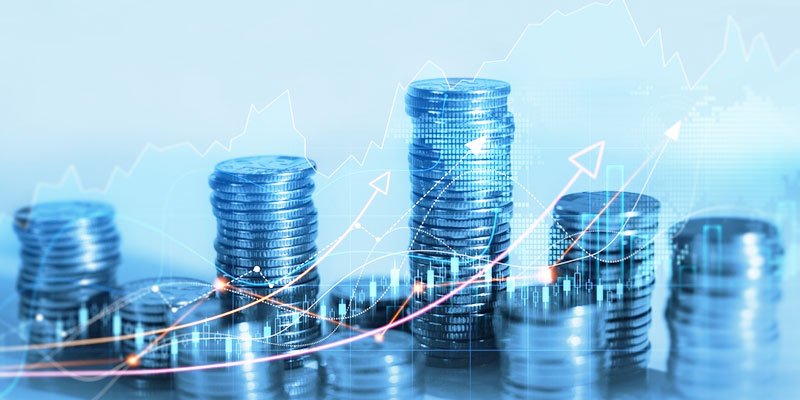 In Chinese, the word for "Crisis" is composed of two characters – the first character translates to  'danger', while the other translates to "opportunity/ change-point". During a business disruption or an economic downturn, there are always discussions about how to survive the crisis. While some see a potential opportunity for growth, many businesses think IT innovation during a crisis is more like splurging on something you don't need at that particular moment. 
But companies that believe in the power of innovation will usually choose to embrace the change and position themselves better for the future.  Such businesses reap the benefits of investing in technology during lean times and emerge as stronger businesses. 
According to a McKinsey report, companies that invested in innovation during economic downturns outperformed their peers that leaned into the recession. The report revealed data from 1,500 American and European companies between 2007 and 2011, using total return to shareholders (TRS) as a metric to gauge resilience. In 2009, when the 2008 recession reached its lowest point, resilient companies had increased EBITDA (Earnings before interest, taxes, depreciation, and amortization) by an average of 10%, while their industry peers had lost nearly 15%. — HBR
Enabling business growth during economic downturns
During economic downturns, most organizations focus on keeping the lights on, but it is possible to embrace change and build for the future by incorporating modern technologies into your business. Automating business processes, harnessing AI & ML to detect potential risks associated with data and security, and analytics to understand customer behavior to enable faster decision-making are some such opportunities. This can provide businesses an upper edge in gaining control of IT costs, launching new business models, and fueling long-term success. 
Emerging technologies often create new forms of value during a recession. You can create more business opportunities
By taking calculated risks and innovating extensively to separate yourself from your competitors. 

By preparing ahead for the next disruption and projecting your product or service as a catalyst for your customer needs. 

Above all, you can accelerate growth and satisfy your customer's needs.
1. Future-ready Enterprise Applications
One of the most common hurdles in doing business in today's digital age is the existence of legacy infrastructure that no longer supports applications that end-users want. To meet evolving customer needs, businesses must transform their IT with new platforms that support legacy modernization and digital transformation. This is why cloud-native technologies have become essential to support sustainability and business growth. 
IT Innovation is essential for long-term success by continuously investing in new technologies and enabling businesses to create new revenue-generation engines. Here are some areas where you can invest to unlock potential growth. 
2. Web3 technologies:
Business Process Automation (BPA) helps you streamline mundane processes while improving productivity and transparency throughout your organization. Cloud-based BPA tools store your data in a central database and enable you to monitor performance on the go. This further helps you to improve productivity. As you automate many processes, you'll begin to notice faster turnaround times and a reduction in cost due to less manual intervention. 
With AI and ML, you can build future-proof predictive models that can significantly limit manual operations to reduce human errors and increase efficiency. AI enables agility and adaptability to a changing economic environment. Incorporating AI-powered chatbots into your business can significantly improve the customer experience around the clock. Above all, AI enables demand forecasting and downtime predictions that allow you to make informed decisions and act accordingly. 
Investing in modern technologies can also help you build and release applications faster and more frequently than your competitors.
3. Omni-channel experiences
Products and new business models that are launched during a recession have been consistently known to deliver higher long-term survival chances, as well as higher sales revenues. This is due to the simple fact that traditional products and services often become unviable (due to higher input costs, and lower buying power) and unsustainable. Companies need to meet customer demands for offerings that deliver better value to customers. 
But apart from new products and services, the bigger challenge is to make customers buy when they are not planning to. This often means that marketing teams need to work harder during economic downturns. But coupled with new + better products, and improved marketing, businesses can find the route to long-term success.
Omni-channel experience requires that your marketing teams be equipped with:
Deep customer data and analytics

Marketing automation platforms

A Strong website with modern UI/UX features across multiple apps and platforms

Integrated inventory and delivery (Ex: digital fulfillment through stores) 

Deploy the right technology, including live chat, voice mails, and mobile apps to improve communication.
4. Focusing on existing customers
The common adage that "retaining customers is cheaper than acquiring new customers" takes on a new meaning during lean times. By protecting and leveraging the existing customer base, businesses can benefit greatly from this proverbial low-hanging fruit. The IT key to this success lies in leveraging CRM technology to mine, automate, and address this audience. 
CRM solutions like Oracle NetSuite are Cloud-based, which means that enterprises do not need to worry about installing and configuring them. Moreover, pricing is often on a pay-as-you-go model that allows one to start small and scale it along with the business. Benefits of modern NetSuite CRM solutions include:  
Automation of mundane tasks

 Centralisation of data

Improved collaboration and customer engagement

Cross-selling of your services/ products

Customer segmentation & personalisation 

Increased sales & ROI. 
5. Smarter management of tech talent for IT initiatives
Amid the ongoing economic downturn, it is even more important to be strategic when determining both your short-term and long-term talent needs. It is imperative to have a talent acquisition strategy that aligns with your business forecast for the next one or two years. If you are like many other businesses struggling to find and retain quality tech resources, temporary IT staffing strategies can serve you as the ideal fix for your talent needs. 
Unlike permanent staffing solutions, temporary IT staffing is more flexible and scalable. You can easily scale up and down your team based on the ongoing and future talent demands. 
In brief, temporary IT staffing solutions help businesses when –
They have limited resources (time & budget) and limited access to the talent pool. 

 Struggle to find resources with specific skills in-house.
Don't take a break, continue innovation
IT Innovation during a recession is very feasible and can convert constraints into opportunities for the early birds. As a CIO or tech leader, you need to align the innovation strategy with the business goals by working closely with top management.
However, you don't have to build everything by yourself. If you are either struggling with a talent shortage or a lack of skills, you can collaborate with an external partner to continue your innovation journey. And that holds true during economic downturns and recessions.   
Amzur is here to help you – from an idea to a prototype. We understand your goals and help align your business with technologies that incorporate innovation into your business's DNA.
Start investing in IT innovation now