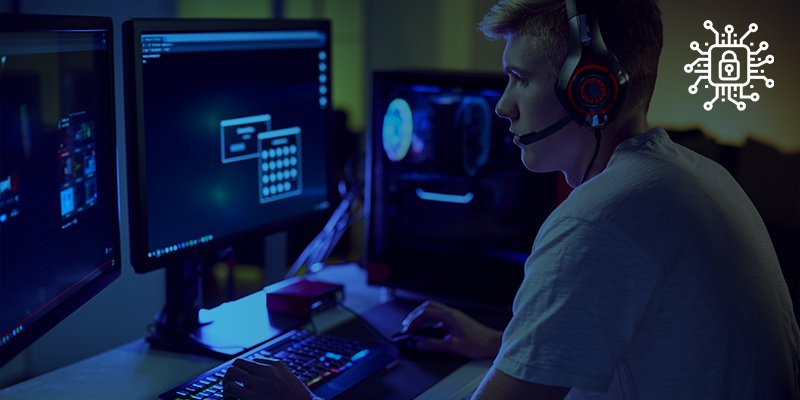 With organizations fighting endlessly against cyber attacks and hackers, the need for cybersecurity experts is growing in the insurance industry every year. As the insurance industry deals with user's personal and financial data, it is a popular target of hackers. 
When it comes to cybersecurity, the insurance industry is subject to a range of regulatory challenges and compliances. Then, how can insurance firms mitigate cybersecurity challenges and ensure customer loyalty?
According to Intrusion, Inc's report, cybercrime is predicted to inflict damages totaling $6 trillion globally in 2021 and cost the world $10.25 trillion by 2025.
The growing cyber-attacks and vulnerabilities are bothering business owners and challenging hiring managers to onboard highly qualified and skilled cybersecurity professionals. 
Hiring managers must pay attention while evaluating a candidate's experience and technical expertise. Any mismatch or failure to find the right fit can yield fatal errors across the organization. Often, a skilled cybersecurity expert can be hard to find locally and too expensive as well. 
Companies rush to hire a cybersecurity professional to safeguard their organization's and customer data. But due to the lack of understanding and expertise, many fail to attract the right candidates.  
Top 6 cybersecurity roles you should know:
The cybersecurity roles are mainly classified into 6 different categories. Here, we described what are their roles and what to look for in them during an interview. 
1. Application security engineer:
While developing an application, every line needs to be secure. To make it possible, you need an application security engineer. This role involves writing, implementing, and testing the application throughout the development lifecycle.
This means an application security engineer must know to work in different languages, including C, C#, Java, Python, Ruby, and JavaScript.
They must have proven experience in developing their own tools to ensure application security. A degree in computer science or computer engineering is an added advantage.

2. Security engineer:
Security engineers create and implement a process that safeguards the entire organization. They are the first responders in case of any disruption. Security engineers know how an organization operates, workflows, evaluate security issues and even predict possible outbreaks as your company grows. 
Security engineers need to think fast ahead and act first to control the damage in case of any disruption. Considerably, it is a crucial and senior role and requires prior experience in the IT sector.
They must have a bachelor's degree in engineering, computer science, or any other relevant degree.  
3. Network security engineer:
A network security engineer is in charge of your organization's infrastructure, including software and hardware. They must have proven experience in establishing and managing security protocols to safeguard the infrastructure.
They must ensure the firewall is up and running, setting up VPNs, email security, and company server maintenance.
Network security engineers typically need a CISSP (Certified Information Systems Security Professional ) qualification.
4. Information security analyst:
Regardless of the size and nature of the business, information is paramount in the current data-driven market. An information security analyst directly deals with finding solutions for security problems. They detect problems, analyze, and build bespoke strategies to keep the company's data and networks secure from breaches.  
They will need a bachelor's degree in IT or network security with prior experience. Along with that, certification such as ISO 27001 is an added advantage.
5. IT security specialist:
IT security specialists are responsible for the entire organization's cybersecurity measures. They educate employees on data usage and security and configure cutting-edge security software.
IT security specialists need a degree in computer science and relevant certifications.
6. Security architect:
A security architect is the most crucial and hard-to-hire role in an organization. They must have both hardware and software knowledge, programming skills, and creating cybersecurity policies.
Compared to other roles, this is a senior and leadership role that requires strong planning and managing computer and network security. It is also a leadership role that requires strong communication and organizational skills.
How to hire cybersecurity experts? Top 3 ways to consider

Now you get to know the various roles in cybersecurity and must-have skills to align with your vision. The next biggest challenge is hiring professionals with proven expertise.
How to do it?
Precisely, you have three ways to hire cybersecurity experts for your company. Let's have a look.
1. Hiring in-house:
It is the traditional way of hiring professionals. In this method, companies allocate dedicated resources and spend more time on talent acquisition, assessment, and hiring. 
Though it is an effective way of engaging talent, it often consumes more time than we expect. The more time a position is unfilled, the more pressure it will create on hiring teams. You'll have to invest in tools and upscaling employees as you scale. 
2. Hiring freelancers:
Amid the growing gig economy and remote working, talent acquisition is not restricted to in-house hiring. Instead, companies are opting for freelancers to get the job done. There are numerous platforms to find and hire freelancers across the globe. Though you can get qualified resources that align with your visions and meet your requirements, hiring freelancers has a few challenges. 
Less accountability, data security, remote work management, and delays in work are the potential drawbacks of hiring freelancers. 
3. Hiring through an IT staffing company:

Imagine how it would be like to have a team of certified professionals ready to work for you on-demand basis? Undoubtedly, it will save you significant time and costs. Isn't it?
To meet the evolving needs of cybersecurity, collaborating with an IT staffing company can help you get the best talent across the globe. You need not spend much time on talent acquisition, assessment, and onboarding. 
You can choose flexible or on-demand staffing solutions to work on a project basis. As they have access to a large pool of talent, you can handpick professionals quickly.
Be it a mobile app developer or cybersecurity expert or AI engineer, or any other tech resource, an IT staffing company can offer end-to-end recruitment solutions — further takes the pressure off your plate. 
Amzur's IT staffing solutions:

Are you still unsure about how to evaluate and hire a cybersecurity expert in-house? No problem, get in touch with Amzur's talent acquisition experts and consultants today to have an hour of free consultation. We help you assess your future tech talent needs and build comprehensive hiring strategies. 
Amzur is a leading IT staffing solutions provider in Tampa, Florida, with a rich experience of more than 15 years. Our holistic talent acquisition strategies unite experience and expertise to fill the talent gaps and augment your internal team's capabilities. We understand the evolving tech needs of businesses and hire on-demand talent that can live up to expectations.
With 1000+ technology consultants across the globe, Amzur can help you get the best talent on board that accelerates your project development and optimize time-to-market efforts. 
 Unlike other staffing companies, we offer flexible engagement models that can meet your evolving tech skills requirements and fill the gaps immediately. You can switch between the engagement models at any point in time.
Our recruitment process is powered by a modern video interviewing platform to ensure transparency and efficiency. Amzur's comprehensive recruitment lifecycle eliminates a few unnecessary steps, further makes the hiring process easy, and saves your time from wearing multiple hats. 
We evolved with our client's requirements and created various bespoke staffing solutions that live up to their expectations. Amzur has been serving a few clients for the past decade by providing technology professionals as they scale.