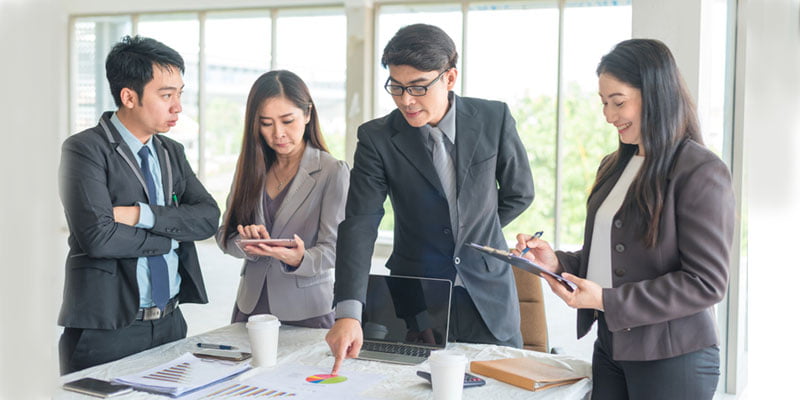 Hiring skilled employees continues to be the top priority for all companies, regardless of size. And, hiring managers are continuously challenged by finding the right talent amid growing competition, short deadlines, and ineffective hiring processes. Furthermore, candidate drop-off, last minute recruiting, and skilled-candidate retention are becoming a nightmare for hiring managers. Isn't it? 
If you had to note down the top recruitment challenges, what would be your order?
Lack of time to interview


Quality of hires

Staffing budget

Strong pool of skilled candidates
If you are unsure, drop a comment below as "unclear" or let us know your challenges in order, example: 3,1,2,4  and get an opportunity to talk to our staffing experts.
As companies are trying to embrace new norms of working like work from home and remote working, unemployment rates are declining across multiple industries, resulting in fewer applicants for open positions and making tech talent acquisition a critical challenge for modern hiring managers. 
So, to have a competitive advantage and hire the best talent on board, both recruiters and hiring managers have to be more proactive to thrive in today's talent-dominated environment.
Let's have a look at the top recruitment challenges faced by hiring managers and how to overcome them.
Biggest challenges in high-skilled tech talent acquisition for SMEs:
1. Failure to attract the top talent:
Ever-changing job requirements brings a renewed focus on higher-skilled employees. However, limited access to the talent pool is the predominant factor that limits the hiring capabilities of modern hiring managers. 
Further to the limited talent pool, the traditional and tedious hiring process is one of the reasons that fail to attract and entice candidates. The more time you take to make a decision implies the risk of losing the best fit. 
Tip: Building a strong employer brand and a comprehensive hiring process would help you get the best talent in a short time.    
An overwhelming majority (75%) of job seekers consider an employer's brand before even applying for a job, according to LinkedIn.
2. Lack of understanding between recruiters and hiring manager:

In a company, both recruiters and hiring managers work for the same goal but with different talent acquisition strategies. Lack of communication and understanding between recruiters and hiring managers can cause a lot of problems — including failure to identify the right candidate with the desired skill set and an inefficient hiring process.
Tip: Talent acquisition is a collaborative work between hiring managers and recruiters. To get the best talent, make sure they have a clear understanding of roles and responsibilities and realistic expectations to fill a position.   
3. Hiring and retaining millennials:
Have you heard about hiring millennials or Gen Z employees? We hope you heard it very often. Millennials (between the 80s' and 2000s) or digital natives are making their way to occupy the workplace as more baby boomers begin to retire. 
The U.S. Bureau of Labor Statistics predicts, by 2030, this hyper-connected and tech-savvy generation will make up 75% of the workforce.
Compared to baby boomers, millennials are adaptable, acquainted with technology, and driven with creativity and innovation. Moreover, companies with a millennial workforce have a competitive advantage in terms of efficiency and productivity. 
Apart from technical skills and adaptability, hiring millennials is one of the growing challenges for many companies and hiring managers. Comparatively, millennials are inconsistent and used to hop every time between various companies in a year. Hence, it leads to process disruptions and team morals often. 
Gallup has found that only 29% of millennials are engaged at work, meaning only about three in 10 are emotionally and behaviorally connected to their job and company. Another 16% of millennials are actively disengaged, meaning they are more or less out to do damage to their company.

People want to work in startups for the projects they offer, the autonomy and the possibility to make decisions about their daily work.
– Helena Torras, CEO and cofounder of B-Wom and member of the Board of Directors at Barcelona Tech City

We must give particular importance to meeting the staff, listening to what they have to say and giving value to their opinion – their feedback is the most valuable to improve as a company and team.
– Tiago Santos, Chief People Officer at Cooltra
Tip: Millennials are more likely to work with companies with flexible working opportunities and a learning and development culture. So, build a cohesive work culture that attracts and eases millennial talent management.  
4. Lack of recruitment process over the years:
"We will get back to you soon" — is one of the hurdles and trust detractors for many companies. This is due to a lack of recruitment process in place and delays in making decisions. The way you treat candidates during the hiring process will impact the turnaround time. If the candidate has any bad experience with your hiring process, he or she is less likely to join and respond further. 
And, don't forget that word of mouth is a powerful weapon in the current social media-driven market. Any bad experiences with your interviewing process can have a ripple effect on the overall corporate branding of your organization. 

Here are some common mistakes that recruiters make.
Have a look.
Not creating an accurate job description

Hiring less qualified people and rejecting overqualified candidates

Waiting for the perfect candidate

Rushing the hire

Failing to follow up with interviewed candidates
63% of candidates are dissatisfied with communication with employers after applying for a job.
Tip: Make sure you have a transparent hiring ecosystem that allows applicants to know the status at every phase. Even if you are rejecting a candidate, make sure you will end the process properly that won't impact your employer's brand value. 
5. Lack of data utilization:
In the traditional recruiting process, hiring managers spend most of their time chasing every candidate, evaluating, and qualifying them. This tedious and inefficient process would result in losing high-skilled candidates and turns out indecisive. Though the hiring managers use spreadsheets to track applicants and save hiring data, it requires extensive manual work and further complicates the process if they had to handle heaps of data. 
In the current technology-driven market, if you fail to leverage recruitment data and metrics, you would lose a chance to nurture potential candidates who are actively looking for a job. 
Tip: Embrace modern application tracking systems and video interviewing platforms to ensure you have the right data in hand while evaluating a candidate. It will improve your recruitment process by cutting down unnecessary hiring iterations.   
6. Balancing speed of hire with quality of hire:
A vacant position will cost money and delay operations. On the other hand, hiring fast might end up in bad hires.
Quality hires are always boon to a company. Therefore, balancing the speed and quality of hire is imperative to drive the best results and improve the company's culture. 
Even though you have sufficient budgets and are trying to fill a position as soon as possible, delays in hiring and lack of tech skills will put pressure on recruiters and hiring teams. 

One bad hire can lead to a domino effect of more bad hires and decisions costing a company millions, says Zappos CEO Tony Hsieh. He estimates his own bad hires have cost Zappos "well over $100 million.
Tip: Prioritizing roles and hiring them according to demand is the best way to hire top talent without hurting the company's morale.   
As most of the companies are embracing new digital methods, there is a surge of tech talent in every industry. Unlike before, now every company has become a tech company and actively hiring software developers and other tech resources to handle their IT operations and build scalable applications. 
But, the lack of "industry-specific experience and skills" are the major roadblocks for modern hiring managers and companies. In some cases, though the companies have a concise recruitment process and budgets, they still struggle to find resources like cybersecurity experts, data analysts, AI developers, DevOps engineers — further making the hiring process complicated.
Lack of these skills hinder time to build an application, meeting deadlines, business growth, and competitive advantage.
Tip: When skills shortages become a serious challenge, it's better to re-evaluate your hiring process and cut down a few unnecessary hiring iterations. On the other hand, to comply with the in-demand skills, leverage a contingent staffing model to engage with potential freelancers or temporary workers. The contingent workforce model has become incredibly popular in recent times due to the expertise and flexibility that it offers within your budget
Above are the potential recruitment and hiring challenges of modern hiring managers of many startups and SMEs due to lack of process in place, outdated candidate approach, and custom hiring strategies. 
How to overcome the recruitment challenges of SMEs? Role of IT staffing companies:
Tech talent acquisition and management are tough tasks for many companies with limited HR and recruitment capabilities. Attracting the top talent can often feel like a hill task when you are competing with existing leading companies. If so, strategizing your hiring process with IT staffing solutions is one of the best ways to overcome skills shortage and gain access to the top talent and hire them on time. 
They allow you to focus on core business activities rather than on tedious processes. By bringing the best talent on board, IT staffing companies ensure a seamless business process and improved productivity.  
What can you expect from an IT staffing company? Top Benefits of IT staffing solutions:

A strong employer brand is a must to attract the right and highly skilled candidates. An experienced IT staffing company can help you in creating a strong employer brand by capitalizing on your unique value propositions, personalized candidate approach, and creating employee advocacy to attract right candidates. Furthermore, they help you in creating a compelling job description that targets the right set of candidates. 

IT staffing companies always recruit. What does that mean? Unlike companies, staffing firms will always search for both active and passive job seekers and maintain a good relation with them. So, whenever you have an open position, they will find and recruit a candidate quickly.  

You can get the top talent beyond your boundaries. With the ever-increasing demand for remote working, IT staffing companies can help you hire highly skilled candidates beyond your geographic locations — further helps in developing a diversified work culture. 

You can get access to a wide talent pool. IT staffing firms work with a vision of finding the best talent for their clients. Therefore, they maintain a huge database of developers and other tech resources. Whenever you have to fill a position, they will provide you with numerous resources and you can further evaluate and hire a candidate in no time.

Not all companies have similar talent requirements. With that in mind, IT staffing companies offer flexible engagement models like the direct, temporary, contract to hire, and contingent tech IT staffing models. You can choose the best talent engagement model that can fit your budget and meet the business objectives. 

By collaborating with a leading IT staffing services provider, you can save time and cost in terms of hiring and talent management. 
Amzur IT staffing and tech talent acquisition services:

Based in Tampa, Florida, with a workforce of 300 across two continents, Amzur offers technology and staffing services at a size and scale that provide optimal flexibility. In addition to IT staffing, its expertise spans NetSuite implementation, Internet of Things, product engineering, and more.
For three consecutive years, Amzur received the TechServe Alliance "Excellence Award," which recognizes IT and engineering staffing and solutions firms that have demonstrated outstanding performance, team productivity, and dedication to continuous improvement.
Many startups and SMEs have entrusted Amzur over the years because of our advanced video interviewing platform and transparent hiring process. Our talent acquisition experts will always keep a bird's eye on the market trends and tailor staffing solutions to attract the right candidates instead of resumes. 
Amzur can make your tech talent acquisition easier and 5x faster.
know various IT staffing models that can help you in getting the best talent on board quickly.