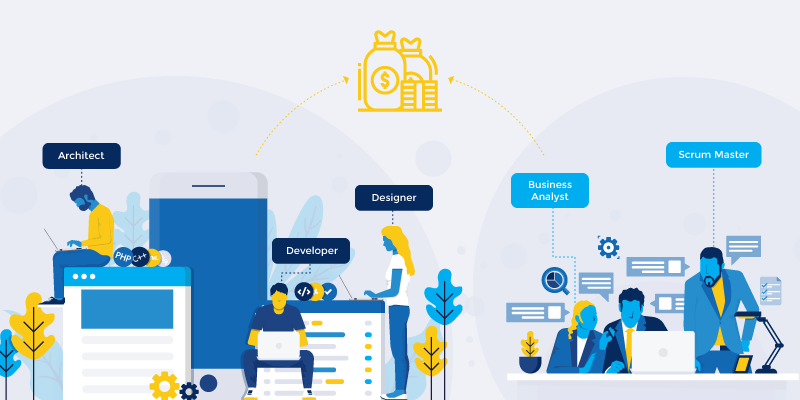 For CEOs and business owners, tech talent acquisition, retention, and business growth are top of their priority list. However, they feel it is stressful to find talent within time, geography, and budgets. Most CEOs think.
How can I manage without spending too much time or cost? 

Who can help me with this? 

Where can I find the best talent?
If you have a similar set of questions to be answered, Amzur will help you with its one-hour free consultation services to bring a solution to address the growing challenges of building a tech development team.


The way we work is changing. It's just not the same as it used to be a while ago. Every company is spearheading to embrace modern methods to drive the best results in no time. Most of the startups and SMEs are investing in technology and finding quick ways of hiring and building cohesive teams. The business owners of the new age are least bothered about having an internal or extended tech development team.
– said Sam Velu, eTeki Director of Key Accounts
Top challenges startup owners face in building a tech development team
As the tech talent shortage continues to grow in the coming years, it's increasingly difficult to find and recruit candidates with adequate skills. Especially, if you are a startup, you should go the extra mile to ensure you have the best team on board and you should be aware of common pitfalls in building a strong tech development team. 
Above all, you should understand the difference between "hiring resources and building a tech startup team." While in the first case, you will get resources based on your brand value, existence, and internal referrals to make the job done. Whereas, building a tech development team is a critical mission for any startup business owner. It's a collaborative approach where each member of the team contributes to the organization's success. 
Having worked with various startups and SMEs of all sizes for the last 15 years, we at Amzur can understand the real pain points in building an in-house team.
Here we sorted a few challenges that a CEO faces in building a tech team. Let's have a look:
Lack of understanding of project requirements and the company's mission

A limited tech talent pool

Tedious hiring practices

Limited budgets

No industry-specific knowledge about business expertise

Lack of engagement and adaptability

Low team commitment and lack of motivation

Poor management and lack of coordination with team
How can you build a high-performing tech team?
With the ongoing technology disruptions, organizations have undergone tremendous changes in building their technology teams. You can spend weeks or even months finding the right fit and build a strong team. But the chances of winning and leading the marketplace will become limited. 
Therefore, instead of relying on traditional and tedious hiring processes, startups can opt for either outsourcing or extended tech development teams to build a product quickly and optimize time to market efforts.  
Let's have a look at the top two methods to help startups build a strong development team.  
Outsourcing or offshoring:
Project outsourcing is a traditional way of engaging talent externally. In this approach, you can either outsource an entire project or a small piece of work to an offshore development company. Here the outsourcing company will take the responsibility of sourcing talent and finish the project within the given budget and time. 
But, sometimes, the traditional project outsourcing will become rigid, and companies might lose control over development. And, any wrong choice in choosing an external vendor will cost more than usual. Communication problems are one of the most frequently cited issues in traditional outsourcing.
Though the time zone and distance are not the challenges in the current technology-driven market, unrealistic expectations, lack of team involvement, and lack of ownership are the predominant factors that limit the capabilities of project outsourcing. 

Extended Tech Development Teams:
Having the right people on board is essential for any company regardless of its size. But, finding and hiring the top talent is resource-intensive and time-consuming. What if you have an internal team and need some extra tech skills to build an application? Would you be interested in outsourcing the entire project to an external vendor? Certainly No. Instead, you can collaborate with a technology partner who can provide resources that work closely with your internal team on a project basis or in the long term. 
The extended team model (ETM) is one of the familiar terms coined a while back in the software industry. Unlike outsourcing, an extended tech development team helps in augmenting your internal team's capabilities. Comparatively, there are various advantages of the dedicated team model in bringing the top talent together and building applications. 
1. Team building and management:
Nowadays, the need for a website, custom software, and mobile application has become a mandate for businesses to reach customers and grow their business. However, having a full-stack developer is not enough for you to build an application. You should have UI/UX experts, testing professionals, and a project manager to ensure everything on the same page. But, in reality, companies with limited HR capabilities and limited access to the talent pool will take more time to build a team — it eventually hurts business growth and future opportunities.
By collaborating with an extended development team services provider, you would get access to the best talent in less time and can start development quickly. A dedicated tech development team works as your internal team and makes the team management easy and effective.
2. Shared responsibilities:
Most of the startups struggle with resource allocation and shared responsibilities. In the case of project outsourcing, you won't get any clue about who is working on your project and their shared responsibilities. Whereas with a dedicated tech development team in place, you will get direct access to the allocated resources and a clear understanding of their shared responsibilities.
It helps you to track overall team performance and individual performance too. The members of the extended tech development team are accountable and act as internal employees when compared to a freelancer or outsourcing company. 
An extensive new Korn Ferry report finds that by 2030, more than 85 million jobs could go unfilled because there aren't enough skilled people to take them.
3. Project deadlines:
Meeting project deadlines is more like hunting a gold mine that everyone would want to achieve nevertheless of the situation. Comparatively, companies that can meet project deadlines on time will have a competitive advantage over others. It eventually helps in building trust and reputation and could lead to getting more business opportunities.  
But, missing project deadlines will have a compound impact on overall project development and deployment. Despite its benefits, software project outsourcing is a risky endeavor in terms of meeting deadlines. 
If you do not communicate your expectations and requirements and fail to vet the vendor, you will certainly fail to produce the desired results within the timeframe. 
On the other hand, working with a dedicated software development team allows you to manage the project in real-time and ensure you meet the deadlines — and reduce time to market efforts.
4. Data security: 
Even though outsourcing is a buzzword in the software development industry, data security is the top concern for most companies. Once you outsource your project development to an external vendor, you are likely to lose total control over your critical data. Any misuse or missing of data yields inefficiency and indecisiveness. 
While hiring a dedicated tech development team ensures your data is protected and everything is under your control. Here you can protect the data by enabling privileged access to some of the extended team members. 
Considerably, extended development teams will cut down the silos of cluttered communication when compared to traditional outsourcing methods. 
Know the current trends in outsourcing and addressing third party risk — Deloitte report
5. Scalability and adaptability:
It is one of the best benefits of working with an extended tech development team. You will get 100% flexibility in choosing resources and building a team. You can scale up and down your team according to your project requirements. But, outsourcing strategies sometimes might turn up rigid and leads to inefficiencies in project development.
Above all, the members of a dedicated tech development team are adaptable and always leverage modern ways of developing a solution that ensures innovation and competitive advantage. With these exceptional benefits, extended team models help startups and SMEs in saving time to hire and costs associated with hiring and training. 
Khameleon is one of the leading technology solutions providers that help office furniture dealers run more productive, profitable, and interconnected businesses. In 2004, Khameleon was readying itself to change from a client-server technology to a N-Tier stack, as well as facing issues of increasing customers daily. 
It approached Amzur to upgrade to a modern technology solution that can help them scale easily and faster than others. We've allocated a dedicated extended team to understand the business and their goals. Our technology experts have evaluated and tailored a solution that minimized Khameleon's go-to-market efforts.  
Read the case study to know how Amzur addressed the concerns of Khameleon Software.


At the time we had limited resources and expertise in the new toolset. We have reached out to Amzur to help us put together a dedicated team of technology experts which in-turn enabled us to adopt newer technologies faster.
–Doug Angelone, President, Khameleon Software
How to make an extended development team work for you?

Though the extended development teams are cost-effective, flexible, and scalable, they don't yield fruitful results unless you have a clear understanding of the scope of the project and resource allocation. 
Let's discuss the best ways to drive maximum productivity from extended teams. 
1. Screen the external sources:
Spend your time screening extended team members to check whether they can meet the needs or not. Having the right people in the right place is the key to success.
2. Dedicated tasks and goals:
Assign dedicated tasks for teams to avoid the cluttered process. Track them to know the status regularly. Make sure your goals are well-defined with a clear work methodology.
3. Project management tools:
As technology is ramping up year-on-year, there are many technology-driven project management tools available in the market. Use the best project management tools to streamline the operations to avoid micromanagement.   
4. Build trust:
Just because people are not in the office doesn't mean they are away from work. Interact with the extended team members to build a cohesive culture that eventually builds trust between you and the extended tech development team.
5. Reward success:
Despite the scale and size, rewards and recognitions are crucial in building a competitive culture among teams. Celebrate milestones with tangible rewards. This will boost commitment and drive more attention to deliverables.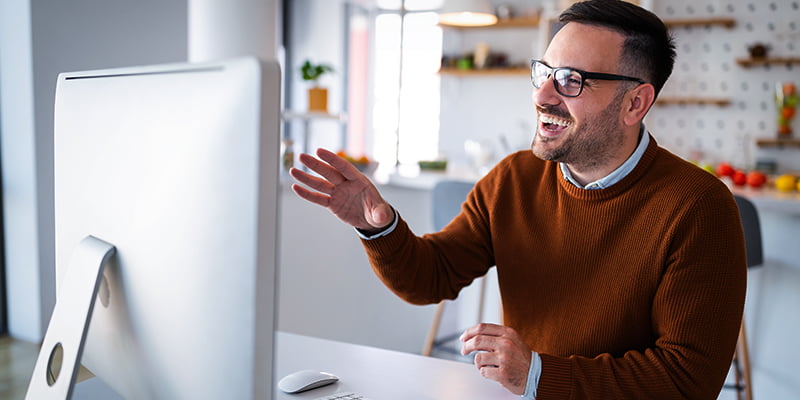 With the fast-paced globalization, modern technology tools have blurred the distance between countries and even continents. The latest project management and communications tools have become focal points in making project development seamless and effective. 
So, having an extended development team on the other side of the globe will help you in getting the best software engineers, developers, and other tech resources within a reasonable budget to meet your business needs. 
Amzur Technologies has been in the business long enough to provide the best software development teams remotely along with the best results. If you are planning to set up extended software development teams to fit your budget, get in touch with our experts. 
Build your leading tech team with us
Have you analyzed and reset your strategic direction for IT workforce planning during the pandemic? 
Contact us to know more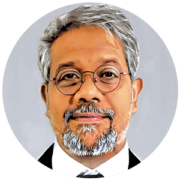 Author: Ganna Vadlamaani
President & CEO – Growth Markets
Driving strategic growth initiatives, fostering innovation, and leading high-performing teams for impactful business expansion.