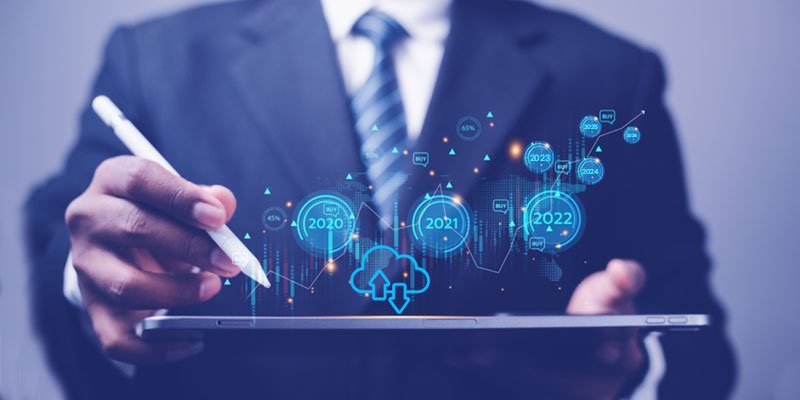 What is Continuous application modernization:
According to Gartner, Continuous Modernization (CM) is an iterative and gradual approach that provides businesses with the prompt support and value they need. It comprises a continuous and conscious effort to address the challenge of technology debt before it leads to business disruption.
ISACA provides a slightly more technical (and action-oriented) definition that states – "Continuous modernization is a strategy to progressively and continuously evolve the existing architecture to incorporate emerging technologies in the core business operating model.
The following picture clearly defines what continuous modernization is. In CM, you continuously develop or upgrade applications, release them frequently & quickly, and test, monitor, and refine them continuously; avoiding the business risks associated with aging technologies and rigid platforms. Continuous legacy application modernization enables the CI/ CD concept of DevOps, where you continuously develop and integrate new capabilities into the core application instead of building it from scratch.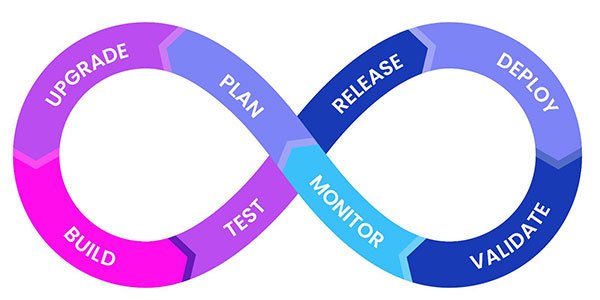 For example, books and ledgers were old-school methods to keep track of finance operations earlier. As businesses evolved and adapted spreadsheets came into existence, followed by ERPs that ushered in automation and helped reduce manual errors. Now, cloud-based applications such as NetSuite and SAP are helping improve scalability, security even further, all the while reducing maintenance costs.
Benefits of continuous application modernization:
1. Continuous modernization achieves better results:
Replacing decade-old legacy applications requires strategic & extensive planning to ensure that critical business operations are not affected by downtime. Interdependencies between infrastructure and applications often lead to unforeseen problems, and modernizing complex application environments in a big-bang approach can easily increase the risk of failure substantially. An approach of gradual migration ensures that we are able to cherry-pick parts of large applications and modernize them in a manageable and sustainable manner. This approach also improves process tolerance for unanticipated problems during the modernization process.
2. Continuous modernization reaps improved customer experience:
Continuous modernization allows you to deliver new features while ensuring higher quality in an incremental manner that build upon the success of previous versions of an application. This process of incremental improvements helps focus on application usability and how users respond to the changes. 
There is a built-in feedback loop in Continuous Modernization that always helps you validate, test, and monitor whether the newly released functions are on par with customer requirements. This further helps you refine modernization strategies and improve the overall customer experience.
3. High scope for innovation:
Finding the right balance between maintenance and innovation is key to thriving in the current competitive market. Because continuous application modernization emphasizes smaller and incremental approaches, it creates room to discover and innovate faster than any traditional legacy application modernization approach.
4. Avoids application retirement options:
Technology and infrastructure relevancy are key for applications to thrive and stay relevant and competitive. Continuous application modernization incorporates modern technologies and ensures you are always ahead of the competition to avoid early retirement problems.
Approach to Continuous Legacy Application Modernization:
1. Goals and scope:
Your business might have a dozen or hundreds of applications serving various functionalities. So, treating every application as a critical application and trying to modernize every legacy app doesn't add any value to your business. 
You should clearly define your technical guidelines for modernization and expected business results. These could, for example, a few applications handle a business's critical data, and you would want those applications to become agile, resilient, and secure by shifting them to the cloud. 
On the other hand, you would want the supply chain to become transparent to ensure timely replenishment and deliver an omnichannel experience.
2. Continuous data collection:
Continuous Modernization is a recurring process. So, you must collect and unify data across your organization to understand your application's performance. Automated data collection at scale with integrated data acquisition will reduce risks in the execution and governance activities. Build a centralized data repository to ensure everyone in your organization has access to the same data around the clock. This further helps you evaluate data quickly and make decisions faster. 
3. Choosing modernization methodologies:
After a thorough application assessment and data analysis, you can now make modernization decisions for applications in your portfolio. Depending on the current state of the applications, you have different methodologies to reap maximum benefits from the modernization process. 
Here are the 6 Rs of legacy application modernization that will make your process easy and seamless. In continuous modernization, replacing, re-platforming, and refactoring methodologies can help you achieve your application modernization goals. 
Your legacy app modernization can be breakdown into different cycles to ease the entire modernization process. In the first phase, you can achieve modernization by adopting PaaS solutions and rehosting other components of your applications. 
Later, containerization will help you gain more flexibility, automation, and scalability and reduce interdependency. Subsequently, you can embrace cloud-native capabilities to migrate from on-premises to the cloud, ensuring security, agility, and reduced maintenance costs.
4. Execute and govern:
After you have decided on what to modernize and how to do modernization, it is important to keep your knowledge base and expectations close to reality. During application modernization, make sure you bring every stakeholder in sync and identify bottlenecks to avoid process silos. While executing legacy modernization, data plays a prominent role in measuring an application's performance against the defined KPIs. 
Governance ensures the application modernization process is smooth and meets expectations. Failing to govern, on the hand, would become fatal, and you end up with a hefty loss. 
These days, customized dashboards are available for every operation across the organization. Therefore, building a customized dashboard can help you get deeper insights into whether your modernized applications are meeting expectations. 
5. Don't stop:
As said above, continuous modernization is a process, not a project. It does not stop. Upon successful modernization of one part of a monolithic application, it is now time to move on to another part and repeat the process. 
Also, with the emergence of modern technologies, the current applications and technologies may become legacy sooner or later. IT teams need to continuously revisit applications that have been retained or modernized in the past.
Conclusion:
Continuous Modernization deals with application assessment and aligning data to ensure the right decisions at the right time. It requires continuous efforts and evaluation to enable businesses to embrace modern technologies and deliver value at every instance. 
Continuous Modernization speeds up your decision-making and avoids application development from scratch whenever your technology and platforms become obsolete. 
Amzur has been a trusted technology partner for small and mid-size businesses in transforming their application landscape by incorporating modern and future-ready technologies. We ensure our modernization approaches and strategies add value to your business; so you can deliver value to your customers. 
Would you like to know more about how Continuous Modernization can help you achieve business goals and keep you ahead of the modernization wave? Download our whitepaper now.
Download The Whitepaper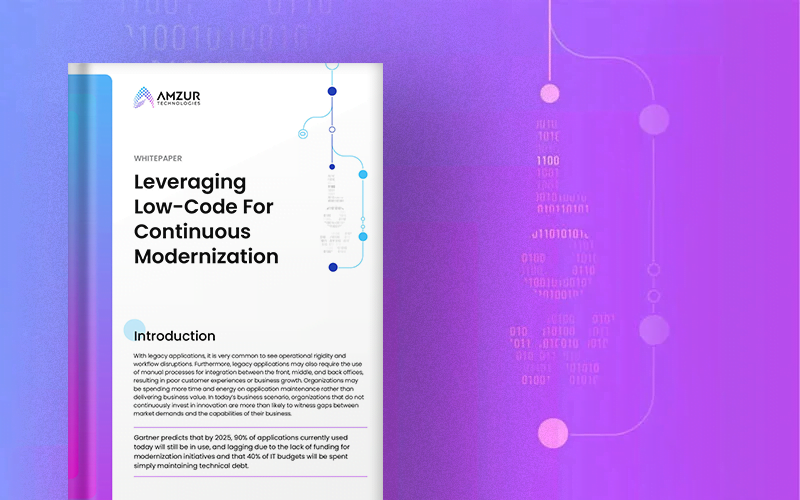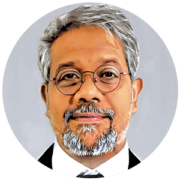 Author: Ganna V
President & CEO – Growth Markets
Driving strategic growth initiatives, fostering innovation, and leading high-performing teams for impactful business expansion.
Subscribe to our blog and get the latest updates straight to your inbox.