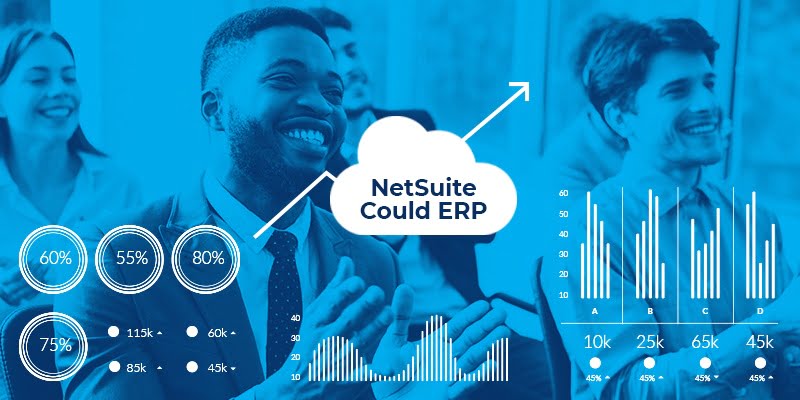 With rapid industrialization and digitalization occurring worldwide, most companies are planning to migrate from their legacy systems. Enterprise resource planning (ERP) software has been the buzzword for the past two decades in automating and handling business-critical operations. ERP software is causing remarkable changes to the business landscape with timely updates and future-proof solutions. Now, let's discuss the top ERP software solutions trends in 2020 and factors that influence the market growth of ERP adoption, and the reasons why CFOs and CIOs choose ERPs for business success.
Trends in ERP software solutions and cloud ERP market growth:
The global ERP software market has grown significantly over the years. From manufacturing to wholesale distribution, from food and beverage to aerospace and defense, industries are rapidly adopting the ERP software solutions that handle operations with ease. 
The aerospace and defense industries are expected to have the highest ERP software adoption growth rate at 8.86% during 2014–2024. 

The Asia-Pacific ERP software market growth is expected to reach $9.77 billion in 2020. 

The total cloud-based market is

expected to reach $411 billion

by 2020.

The global ERP software market is expected to cross $47 billion in revenue between 2017 and 2022 at a CAGR of 7%. 

ERP and customer relationship management (CRM) adoption will remain the top priorities of 53% of businesses in the coming years. 

ERP software accumulates over $25 billion each year and expects a growth rate of 10% to 20% every year. 

The barriers to cloud ERP adoption are security breaches (29%), insufficient information about cloud offerings (16%), and risk of data loss (9%).
ERP software market growth stats in 2020: cloud or hybrid cloud
ERP roll-out strategy defines the success and failure of organizational growth. Hence, every business should consider challenges they might encounter in the ERP implementation journey. Here are a few stats of ERP software solutions trends in implementation. 
Customer satisfaction with the chosen and implemented ERP has increased to 68%. 

95% of companies improved their processes by implementing ERP software solutions. 

 61% of UK CIOs store over half of their data on the cloud. However, only 6% of them are planning to implement cloud-based solutions in the next 3 to 5 years. 

The latest ERP software trends in the UK demonstrate 51% of CIOs prefer private cloud, 35% prefer on-premises ERP solutions, and 10% prefer hybrid ERP software solutions. 

CFOs want ERP software tools that give them control over payments, as 75% of companies experienced attempted payment fraud in 2017. 

The future trends of ERP in the manufacturing industry include ease of use at 50%, improved functionality at 46%, and total cost of ownership (TCO) at 43%. 

66% of businesses have experienced operational disruptions during ERP implementation. 

Top 3 reasons to implement ERP software: 1. improving business performance (64%), 2. the company's growth (57%), and 3. to reduce working capital (57%). 

Lack of ERP solutions can lead to redundant data (35%), unaligned business systems (33%), and an inability to track business processes in real-time (28%). 
ERP software solutions are an integral part of business success. Despite the challenges, ERP solutions promise seamless business processes and an improved customer experience. If you have plans to migrate your legacy systems to new-age cloud ERP software solutions, Amzur will help with its customized NetSuite ERP solutions. We are the recognized and trusted NetSuite implementation partner, helping many growing businesses over the past two decades. Our NetSuite experts ensure your business grows beyond the challenges driven by innovation. 
Don't miss Series 2 to learn more about why ERP is the best choice for small to midsize businesses, future growth of cloud ERP, and challenges with ERP implementation stats.