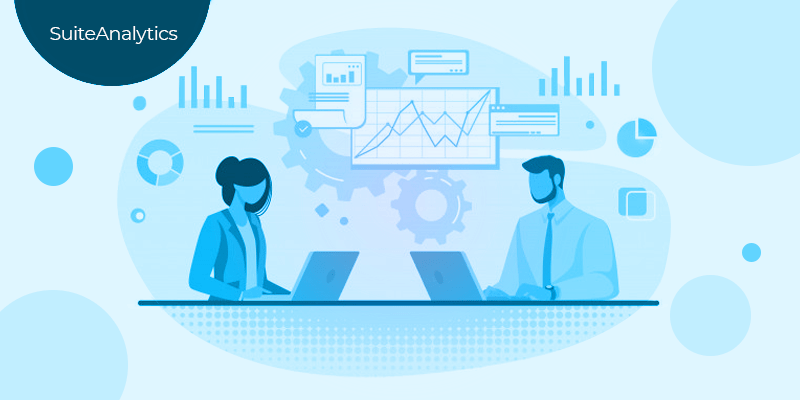 NetSuite SuiteAnalytics: Forecast the business growth and ROI
Managing operations and getting an accurate view of the business are growing challenges for many businesses, staggering growth with limited data visibility and accessibility. To address the above challenges, enterprise resource planning (ERP) software solutions have become a mandate to integrate disparate systems and streamline data for future needs. With the evolution of the latest technologies like the Internet of Things (IoT), artificial intelligence, and machine learning, the importance of data acquisition has raised significantly.
NetSuite is the leading cloud ERP software helping many growing businesses with accurate data and timely analytics. It brings everything into the cloud, reducing the upfront investment and maintenance costs on the go. Furthermore, NetSuite SuiteAnalytics is another astounding feature from NetSuite, benefiting businesses from executives to consumers with its sophisticated dashboards and business-specific reports.
NetSuite ERP SuiteAnalytics Features:
Real-time transparency

On-the-go access

Complete self-service reporting

Customized dashboards for users and consumers
NetSuite SuiteAnalytics top 5 benefits: Stay ahead of the market race
1. Real-time dashboards:
In legacy systems, everything is disparate and not connected to a single source, whereas NetSuite SuiteAnalytics has a user-friendly interface with easy-to-use search and reporting tools. The user dashboards can be customized based on user requirements and preferences. It includes reports, pivot tables, graphs, and real-time stats that enable quick and easy decision-making. SuiteAnalytics benefits business owners by letting them view entire operations via a single customized dashboard with no extra cost.
2. Analytics on the go:
NetSuite always goes the extra mile to benefit its users. SuiteAnalytics focuses on finding KPIs and providing real-time data inputs that drive actionable items. SuiteAnalytics embeds real-time dashboards within your custom applications, helping end-users to identify key business issues quickly and drill through to detailed records in just a few clicks. It doesn't need any third-party tools to track and generate reports. With the latest updates in NetSuite 2019 2.0, iOS users can get analytical data even if they are offline.
"The Global Business Intelligence and Analytics Software market accounted for $22.79 billion in 2017 and is expected to reach $55.48 billion by 2026 growing at a CAGR of 10.4% during the forecast period."  1

3. Consumer-oriented dashboards:
NetSuite designs dashboards to benefit non-technical users with its ease-of-use features. Its consumer-centric approach benefits end users with drag-and-drop options and utilizes filter options for a simplified search. NetSuite SuiteAnalytics provides rich visualizations with real-time data across the organization. It helps businesses to understand and comply with ongoing trends to stay ahead of the competitive curve and nurture end users.
4. NetSuite SuiteAnalytics Connect:
SuiteAnalytics Connect is another enticing feature from NetSuite. If you are currently using any third-party applications to collect and analyze data, SuiteAnalytics Connect would help you to integrate with them. NetSuite Connect offers Java Database Connectivity (JDBC), Open DataBase connectivity (ODBC), and ADO.NET drivers to integrate with devices using Windows, Linux, or OSX operating systems.
5. NetSuite SuiteAnalytics Workbook:
SuiteAnalytics Workbook leverages a new user interface and capabilities that help even inexperienced users perform complex data analytics tasks. With Workbook, users can easily and securely explore the data to have real-time visualization and sophisticated representation. It helps organizations to focus on core business activities instead of running behind performing mundane tasks. 
SuiteAnalytics Workbooks are easily shareable and reused with content deployed in NetSuite dashboards as portlets. NetSuite Workbook enables new opportunities for business and discovers unexpected business disruptions. It provides continuous learning and feedback to drive growth with significant ROI.
Amzur is a leading NetSuite consulting partner with years of domain experience in helping organizations on their digital transformation journey. Our NetSuite consulting services have helped many startups and mid-level companies to make significant growth. We integrate disparate systems within your business with suitable APIs to have seamless data flow and access. 
Have plans to upgrade your business and stay competitive? Contact Amzur NetSuite experts today.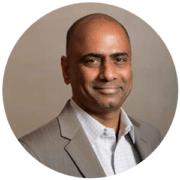 Author: Balaji Ramanujam
Director of ERP Practice
Driving successful NetSuite ERP implementations and optimizing business processes. I'm passionate about leveraging technology to maximize operational efficiency and achieve strategic objectives.
Connect