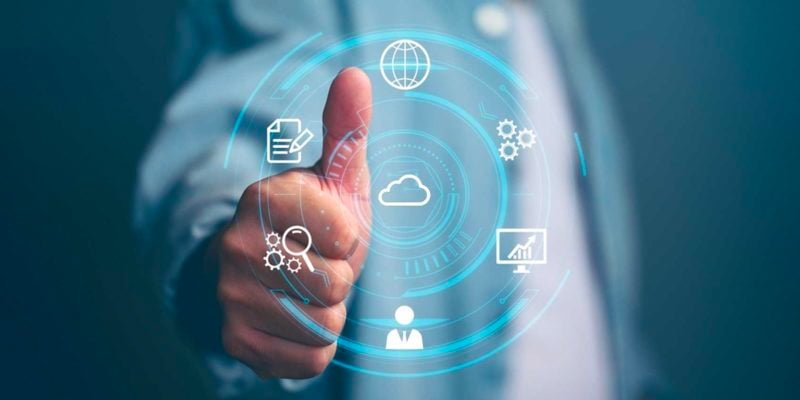 Application development and deployment processes are not complete without proper testing. Have you ever continued to use an application that experiences regular technical glitches? Without a doubt, your answer is likely no. The same should go for cloud migration and cloud applications. Nobody wants to use a cloud application that fails to meet their needs or that requires regular maintenance and downtime. 
What does it mean for businesses?
When it becomes clearly evident that an application was released without proper testing, it will result in a bad customer experience and the loss of customer trust and security in your business.   
In today's dynamically changing environment, releasing applications with few to no errors is crucial. That means software application testing should be a mandate to ensure applications are secure, that they comply with modern standards, and that they remain competitive. 
Again, the same goes for cloud migration. Whether you are performing a simple application migration or a complex enterprise-wide migration, cloud testing is crucial to ensure your applications run seamlessly post-migration with no downtimes across platforms. 
Before getting into the details of cloud migration testing, learn more about why startups and SMEs need cloud migration solutions in today's hyper-automated business era.  
What is cloud migration testing?
Cloud migration testing is the process of leveraging the cloud tools of a third-party cloud services provider so you can simulate and assess the performance of your migrated applications. It evaluates the software for functional and non-functional requirements, including scalability, availability, security, and the minimizing of downtime for the associated infrastructure or platform. 
There are various types of cloud testing processes that can help organizations overcome the traditional challenges associated with on-premises testing such as a limited budget, geographical limitations, lack of collaboration among teams, and limited QA expertise.

Challenges with on-premise testing:
As compared to the cloud, testing a complicated on-premise infrastructure setup and performing the maintenance it requires can significantly impact overall collaboration among teams, affect performance, and eventually increase burn rate. 
Check out why businesses prefer cloud-native applications over traditional legacy applications.
Differences between traditional and cloud-native applications.
Top 5 cloud computing testing models:
There are 5 types of cloud computing testing models to check and validate the performance of cloud solutions within and across the cloud.
1. SaaS or cloud-oriented testing:
This type of testing is usually performed by SaaS or cloud vendors to ensure the quality of the provided services meets requirements and is secure. In this testing method, they check functional, security, and system function validation, as well as performance and scalability evaluation. 
2. Testing within a cloud:
In this testing method, the cloud vendor checks the internal features of the cloud to ensure the features are optimal and deliver improved performance.
3. Testing across clouds:
Today, nearly every enterprise has improved security and embraced a multi-cloud computing strategy to carry out business operations seamlessly. Testing across clouds will check this functionality across public, private, and hybrid clouds.
4. Cloud-based application testing over different clouds:
Developing architecture- and platform-independent applications is essentially a mandate these days. Therefore, cloud-based application testing models will evaluate the performance of applications across various clouds.
5. Online-based application testing:
Even after migrating to the cloud, you still require some legacy applications for your business operations—and they also need to seamlessly integrate with the cloud. For this, online-based application testing can check the quality of the connectivity between legacy apps and modern cloud applications, helping you validate performance issues and data leakage. 
Learn more about the list of the best cloud migration tools in 2022.
Top 7 benefits of cloud migrating testing methods:
The adoption of any technology or tool should ultimately save an enterprise time and money while adding improved performance. Here are the top 7 benefits of embracing cloud-based migration testing tools.
Almost every enterprise uses different applications developed on various platforms and environments, and testing those applications will cause delays and environment-related challenges. Cloud migration testing tools help enterprises eliminate environment-related schedule delays and further eliminate the need to share environments among teams. 

Transparency and quick communication are other benefits of cloud-based testing automation tools. With cloud migration testing tools, you can bring diverse teams and team members together and can have total control over operations in real-time.  

The total cost of ownership for cloud-based testing tools is significantly lower than for traditional testing tools. With many cloud migration testing tools available in a pay-as-you-go model, you don't need to procure everything in advance and can save costs when the cloud testing tools are not in use. 

Cloud application testing tools are available 24/7 for all team members and QA teams across the globe. This means the teams can perform testing anytime and significantly reduce their time to market. 

Testing on locally-hosted infrastructure can hit a roadblock once your business starts growing at a large scale. On the other hand, cloud-based testing tools scale with your business with no downtimes, ensuring high availability. 

Cloud testing automation tools are handy and easy to use. The cloud services provider will ensure you have the best tools in place, and that all tools are up-to-date to ensure improved security and performance. 

Cloud application testing tools are flexible and easily integrated with legacy applications to solve critical bugs in real-time. Because you can integrate cloud tools seamlessly with third-party tools, it means bug tracking, project management, and tests prioritization become easier.

Types of cloud migration testing:
Cloud-based application testing methods are used to perform a broad range of functional and non-functional tests for customers. Below are the different types of cloud migration testing.
System testing helps you check whether all the application functions are working as expected. This allows you to audit a product thoroughly to ensure it has no errors. 
2. Interoperability testing:
An application is expected to deliver a seamless experience regardless of the platform. Interoperability testing is used to check the functionality and performance of an application across various infrastructures.
An application has to deliver optimal performance regardless of the load or stress. Load and stress testing are two significant types of performance testing to ensure an application maintains performance under varied loads.
Application updates are an intricate part of cloud migration. Availability testing checks the outages when there are functional changes on the cloud provider's end.
5. Multi-tenancy testing:
Because many users access the same application concurrently worldwide, it has to deliver optimal performance regardless of the load. Multi-tenancy testing checks for delays in the application's performance when it is accessed simultaneously. 
In cloud migration testing, security testing is crucial to overcome vulnerabilities associated with cyber threats and internal security challenges. Security testing helps make an application or infrastructure foolproof and ensures data is secured 24/7. 
7. Disaster recovery testing:
While working with cloud solutions, disaster recovery is crucial. If you have any unforeseen disruptions and lose data, the repercussions could be fatal to your business. Disaster recovery testing ensures you don't lose any data in the case of leakage or downtime.
8. Browser performance testing:
Browser performance or compatibility testing checks whether an application delivers optimal performance across various browsers, devices, and operating systems being used for development. 
2 ways to complete cloud application testing
Predominantly, there are two ways to carry out cloud application testing. 
Hire a team of cloud experts and choose the right testing strategy to test your applications. Based on your requirements, you can choose from the previously mentioned cloud migration testing types. While it is an effective approach, it can take time and delay project deliverables.

Collaborate with a third-party vendor and hire a team of cloud application testing experts. In this software application QA testing outsourcing method, you can considerably save costs by scaling QA teams up or down accordingly.
Software application testing helps you unearth the various challenges you are facing with application development, performance, and compatibility. However, in today's hyper-automated market, it is crucial to leverage cloud testing tools instead of on-premise ones to maximize your performance and save time and cost. 
Cloud-based testing methodologies can help you accelerate the testing process and avoid the overhead costs of infrastructure maintenance. Amzur has been one of the leading cloud services providers in Tampa, Florida, for the past 15 years, serving small to mid-size enterprises with custom cloud solutions. 
We help enterprises with managed cloud services, public and private cloud implementation, hyper-automation, and cloud and QA testing solutions. Amzur has a team of qualified and certified cloud experts worldwide with diversified experience across industries. Our modern cloud migration testing tools accelerate your testing efforts and improve the product's efficiency. 
Build flawless and go-to-market cloud solutions with Amzur now. Discuss your cloud application testing requirements.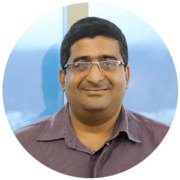 Author: Balu Ch
Head of Quality Engineering
Ensuring excellence through strategic planning, process optimisation, and driving quality initiatives. Passionate about delivering superior products and enhancing customer satisfaction.