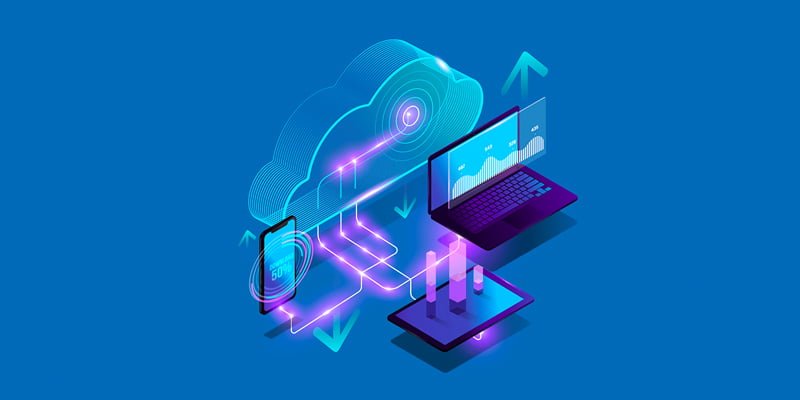 In this data-dominated era, it is essential for businesses to adopt modern technologies that meet evolving customer needs. Nobody wants their customers to think they are paying for applications, websites, or subscription services that use obsolete technology.
You also cannot expect your customers to subscribe to or retain your services if you are using legacy applications that struggle to scale. In 2022 and beyond, maintaining and upgrading legacy systems will be one of the biggest challenges businesses face. That's because consistent technological evolutions can make your business obsolete and increase the chances of it being left behind.
This raised need for legacy application modernization in recent years has led many companies to invest in infrastructure deployment and maintenance instead of immediately replacing their legacy systems. This, in turn, raised the surge for cloud migration solutions, which have become a much sought-after solution.
In a nutshell, cloud migration solutions eliminate the need for physical infrastructure, unnecessary manual intervention, and tedious tasks while improving scalability and security.
Before getting into the details of the benefits of cloud migration and it's beneficial to small businesses, let's answer the following:
What are the top challenges with legacy applications?

What are the driving factors for cloud migration in 2022 and beyond?

What are the top priorities of technology leaders to keep their business competitive and compliant?
Top 3 challenges with legacy applications:
1. Not adaptable:
As technology evolves, your enterprise infrastructure and applications must adapt. But if you are using legacy applications with rigid infrastructure and obsolete technology, integration with new systems becomes difficult and inefficient.
If your system or application is rigid, eventually, customers lose interest in your services and start looking at your competitors.
2. High maintenance cost:
Whether you're a startup or SMB, maintaining your infrastructure round the clock is not an easy task. It requires a 24/7 power supply, power backup facility, and high capacity air conditioners to ensure the high availability of your data center and infrastructure. It also requires technical expertise, round-the-clock supervision, and huge maintenance budgets.
3. Security risks:
While you may have total control over your application development and maintenance, there are still vulnerabilities that can impact overall business performance. Software vulnerabilities and manual errors lead to data loss and breaches, and you must monitor firewall safety and other security-related protocols 24/7 to ensure the integrity of your mission-critical data and user information.
Top 6 factors driving cloud migration in 2022 and beyond:

We have vast experience with helping numerous organizations migrate from on-premises infrastructure to the cloud, making their business agile and helping it grow exponentially compared to their peers.
Here are the top 6 factors that we identified that drive businesses to embrace cloud migration solutions.
1. Need for agility and flexibility:
As your business grows, businesses need infrastructure that can scale up or down with ever-changing requirements. With cloud solutions, you can opt-in or opt-out of any service at any time, allowing you to save costs.
2. Need for real-time information:
In the digital era, if you lack information, you will not be competitive. So, to make your business grow, you need real-time and the right data. Having the right information in your hand allows you to make well-informed decisions.
3. The massive growth of data storage requirements:
With the enormous growth of connected devices, the surge for high storage capacity has increased. To ensure every spec of the data is stored, your business needs cloud migration solutions.
4. Changing customer behavior:
Customers are smarter than you. They opt for the best services provider in the market. So, to live up to their expectations, businesses have been adopting cloud computing technologies.
5. Green IT:
Reducing maintenance costs and carbon footprints while maximizing productivity is on the agenda of most businesses right now. So, to achieve sustainability, organizations need to move their on-premises applications to the cloud. Check out how cloud computing solutions can contribute to a sustainable future.
6. Security and privacy:
Would you make compromises if your data were breached? Absolutely not, right? Then, why would you expect your customers to compromise? Customers entrust businesses due to their security and privacy policies. Cloud solutions are ingrained with modern security protocols that ensure customers' sensitive data is protected.
Top 9 priorities for CIOs in 2022:
The COVID-19 pandemic brought a paradigm shift earlier than expected. Amid ongoing dynamic changes, technology leaders and CIOs have drastically changed their perspectives and will continue to invest in technology in the coming years.
Here are their top 9 priorities. Have a look.

What is cloud migration technology?
The global pandemic forced companies across industries to accelerate their efforts to move to the cloud. Over the last two years, businesses have changed their service delivery models by bringing innovation through cloud computing solutions.
Cloud solutions make businesses agile and cost-effective, and bring innovation to meet evolving needs. It's been reported that more than 70% of business owners and technology leaders believe cloud solutions are the future and will become vital in their digital transformation journey.
Cloud migration is the process of moving a company's infrastructure, servers, database, and IT either partially or fully into the cloud. It also deals with moving operations from one cloud to another cloud to bring optimal performance.
Companies that run on outdated and inefficient legacy infrastructures wish to move to the cloud to make their business reliable and compliant with ever-changing global business standards. Businesses with obsolete technologies no longer operate at optimum capacity and become hurdles for business growth.
We know that migrating applications to the cloud is critical for achieving real-time and updated performance and efficiency. Cloud migration solutions require careful analysis, planning, and execution to ensure the cloud solutions are compatible with your business requirements.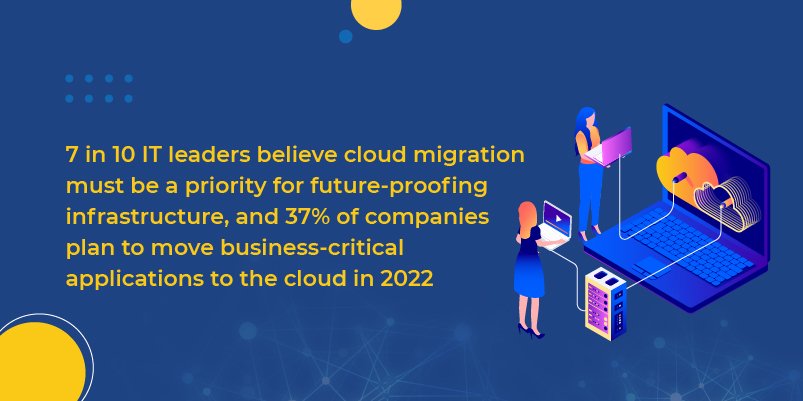 Benefits of cloud migration solutions:
Needless to say, cloud migration is a current and future requirement for thriving businesses to grow globally and meet evolving customer needs. Cloud migration also brings the human touch into operations and considerably reduces unwanted energy consumption and underutilization of resources.
Here are the top 5 benefits of cloud migrations solutions.
1. Cost-cutting:
Cost optimization is one of the primary benefits of cloud application migration. You do not need to invest in infrastructure purchase, deployment, and maintenance, so cloud solutions could save a lot of money and time.
Virtualization is another benefit of cloud migration technology. You can deploy your applications on cloud servers anywhere across the globe and access them any time to further reduce maintenance costs.
Overall, cloud operating models can help you save up to 30% of computational time.
2. Increased collaboration:
Amid the increase in remote working, demand for real-time data access and collaboration among employees is growing. With cloud migration technology and tools, employees, employers, and users can access the same data in real-time without any disruptions.
On top of it, employers can control what their employees can access. This, in turn, improves collaboration and data security. Since the data is available and accessible in real-time, it also accelerates your decision-making.
3. Workload placement and optimization:
In traditional business models, handling heavy workloads is one of the biggest challenges. Cloud computing solutions decentralize your application deployment across multiple clouds to allow you to handle workloads round the clock.
With this distributed application deployment, you can achieve optimal performance while minimizing time spent on mundane activities.
4. Up-to-date technology:
It is always challenging for businesses to stay on top of technology adoption and meet customer expectations. Whenever a new technology is introduced in the market, it is quite challenging for organizations to invest in that and make necessary changes.
But in the case of cloud migration solutions, the service provider will take care of all the latest updates and keep your business tech-savvy. Since you have the flexibility of choosing a service, you will be charged accordingly.
5. Scalability and security:
In the modern business era, scalability and security top most business owner's wishlists. Traditional business models are rigid and complex to scale up or down on the go. Since the cloud migration solutions are a consumption-based model, they allow businesses to scale based on their requirements.
Since the cloud services provider takes the responsibility of application and infrastructure maintenance, they maintain applications in a secure environment than a traditional business model.
How does the cloud migration process work? 3 Stages of cloud migration strategy
Cloud migration requires expertise and thorough analysis of an organization's needs. You cannot simply adopt cloud migration without a proper strategy and vision. Because an investment in cloud migration solutions is an investment in future growth.
As an experienced cloud migration services provider, we suggest our clients and businesses don't opt for cloud migration if:
They don't have a vision and strategy.

They don't have the real need for cloud adoption.

The employees are not adaptable.

They don't have an efficient internal cloud development team.
You have three phases to make your cloud migration project successful. Have a look.
Phase 1: Define your strategy and build your business case
Whether you buy a pen or opt for cloud migration services, everything starts with "why and what?" Without these primary questions, no one can make the cloud migration process successful.
In this phase, technology leaders and CIOs must define:
Why do they need cloud migration?

What is the result that they want to achieve?
Based on the objectives, you can start developing a cloud migration strategy either with your team or by collaborating with an external cloud services partner. Here, the cloud migration team must consider the criticality of applications, the preparedness of the organization, and the type of cloud environment.
For instance, applications that face users directly and handle user information and workloads will be moved first, with others later.
Phase 2: Risk analysis
The cloud migration process is not a straight line. You have to cross various roadblocks and anticipate a few steep cuts. While migrating your applications and business, it is essential to do a risk analysis to answer a few questions.
The questions include:
What could go wrong during the cloud migration process?

What is the best backup plan you have in hand?

How to keep your services up and running while the migration is under process?
Any downtime during the cloud migration will adversely affect the overall performance and customer experience. At this stage, businesses should have a full migration plan to navigate any unforeseen disruptions.
Phase 3: Cloud migration
This is where your business and applications finally move on to the cloud. In this phase, the cloud architect team will modernize applications, develop cloud-native apps, and transform the entire infrastructure and architecture.
Here you deploy modern technology tools to automate business operations and create dashboards to get a real-time view into your business.
Post-migration, you need to build a robust cloud journey management plan to keep your efforts on track.
Amzur's cloud migration services:
Amzur's cloud migration services provide an evolutionary set of services, from strategy to execution, to help our clients modernize their applications and build future-ready business models. Our holistic cloud migration solutions use a perfect blend of right-sized options and tools to help you with application inventory, assessment, code analysis, planning, and execution.
Amzur has been a leading cloud migration services provider in Tampa, Florida, USA, for the past 15 years, helping businesses from various industries migrate their rigid applications to the cloud. We leverage data and analytics to assess your business's needs and recommend the optimal cloud migration strategy.
Our cloud services
Cloud strategy and change management

Cloud migration

Cloud management and optimization

Cloud engineering and automation

Infrastructure services

Cloud security

Data on cloud

Sustainability with cloud
Want to reduce guesswork and add more value to your business? Now is the best time to invest in cloud migration solutions to make your business agile and scalable.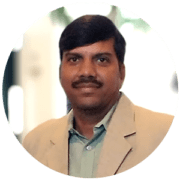 Author: Venkat Bonam
Director – Global Delivery
Driving innovation and leading high-performance teams to create impactful digital solutions that drive business growth and exceed customer expectations.