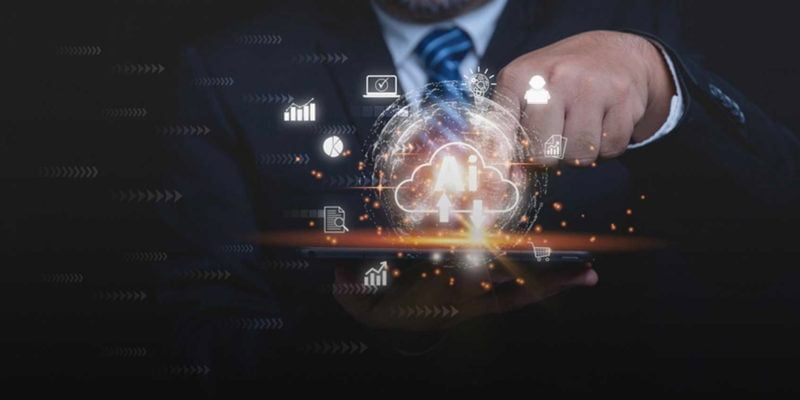 If you are thinking about migrating your business to the cloud, you have already taken the first big step of the cloud migration process. But now it's time to turn that thought into action. After putting an adequate budget and the right technical expertise in place, your next step is to choose the best cloud migration tools to help you seamlessly migrate your business. 
With so many cloud providers out there, choosing the right cloud migration tools is a challenge for many business owners and CTOs.
If you are at this juncture and unsure about how to choose the right go-to cloud migration solution, Amzur is here to demystify your ambiguities. 
With dozens of cloud migration tools available in the market, there are lots of features and benefits to discuss. 
What is a cloud migration tool?
A cloud migration tool is a technology enabler that assists organizations in migrating their data, applications, and infrastructure from on-premises to the cloud. Cloud migration tools also help migrate data and applications between clouds without affecting business operations and with no downtime. 
Top 5 must-have features of cloud migration tools:
Here are the top 5 questions you should ask before selecting a cloud migration tool.
1. Does it support end-to-end cloud migration?
Before choosing a cloud solutions provider, it is essential to check whether the cloud migration tools will support your end-to-end transformation journey. Since the cloud introduces new ways to operate your business, you have to know what level of support to expect from your cloud services provider, from consulting to development and integration to uptime maximization.
Post-cloud migration, remember to define new key performance indicators (KPIs) and process flows to ensure they continue to properly align with your transformation journey. 
2. Is it compatible with your cloud destination?
Compatibility is one of the must-have features of cloud migration tools, especially because the cloud migration process includes various methods such as:  
Migrating from on-premises to cloud.

Migration between public and private clouds.

Migration between your existing cloud service to another cloud service (e.g., migration between Google cloud to AWS or vice versa). 
Remember, if your cloud computing solution is not compatible with your destination, it will not yield good results, wasting time and draining resources.
3. Will you receive a pre-migration assessment?
Often, things won't happen as we plan. That's why you need a pre-migration assessment to foresee the efficacy of the selected cloud solution and services provider. A pre-migration assessment helps you analyze specified components of a database and identify any problems that might prevent the cloud migration process from going as planned. This also helps avoid further cloud migration delays and maximizes uptime. 
4. Does the tool aid in migrating applications, workloads, data, or content?
Cloud migration strategy is not just about migrating your applications and the underlying infrastructure. It can also mean content migration, too. Modern cloud migration tools must support the entire organization's shift from application to data. They must also allow you to modernize your architecture with minimal manual efforts, and help you to fix challenges before they can affect performance. 
5. Can you get insight to improve cloud performance?
The ability to receive insights that can improve performance is a must-have feature of any cloud migration tool. If you don't have the right insight, you cannot steer the cloud migration process as planned. That's why it's important to check if your cloud migration tools provide insights through customized dashboards and reports.
Learn more about why you need cloud-native apps in 2022.
Top 8 cloud migration tools for 2022 and beyond:
1. AWS Cloud migration tools:
Amazon Web Services (AWS) is one of the leading and best cloud migration software available in the market. Businesses of all sizes across industries adopt AWS cloud migration tools when migrating their database to the cloud. It is the best go-to solution for applications that rely on a database.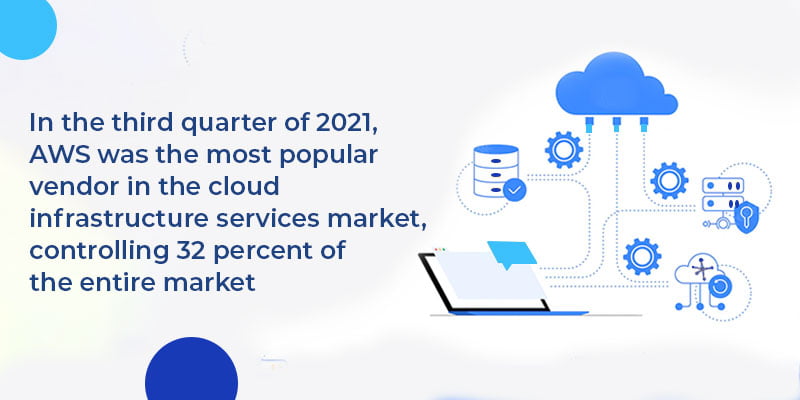 With AWS solutions, you don't have to make changes to your source database and don't have to download any applications or drivers. Another benefit to AWS is it has the lowest downtime, especially important for data-sensitive applications. 
AWS cloud tools features:
Can transfer data into and out of the cloud quickly. 

Performs continuous data replication to be used in multiple use cases. 

Executes homogeneous and heterogeneous database migrations.

Powerful automation capabilities to handle the application and workload migration in bulk. 
2. Azure migration tools:
Azure cloud is a product of leading tech giant Microsoft, and helps businesses ease their virtual machine and data migration pains. Azure migration tools include the Azure Migrate service, which automates the migration of VMs; the Azure data migration assistant to support data migration; and the Azure data box to support bulk data migration.
Azure cloud software supports both cloud-to-cloud migration and migration from virtual machines and physical servers, and also creates a central hub to track and execute on-premises database migration.
Microsoft Azure tools features:
Integration of tools to manage and track all migrations.

Flexible approach to transfer data into the cloud.

Central hub to track your migrations.

Azure solutions are designed with Security Development Lifecycle (SDL) and privacy according to ISO 27018.

Helps with transferring data larger than 40 TB with limited network connectivity.
3. Google Cloud migration tools:
Google Cloud is one of the top cloud services providers in the market with a wide range of services including, data, infrastructure migration, and application modernization. If you have to deal with critical applications and their data, Google cloud is one of the best cloud tools to provide high uptime while maximizing data security. 
Google cloud migration tools features:
Built-in validation testing system before migration.

Rollbacks to make the data secure while transferring. 

Real-time streaming for data migrations and running workloads.

Purpose-built tools for highly-specific use cases, which is helpful when migrating a single process or business unit to the cloud.
With Google Cloud migration solutions, you can ensure you meet your cloud requirements such as uptime, scalability, and security with ease.
4. Carbonite Migrate tools:
Carbonite is one of the leading cloud migration tools and solutions providers, acquired by OpenText in 2019. This provides sophisticated cloud backup solutions for home, professional, and enterprise use. Carbonite migration tools allow you to easily migrate physical, virtual, and cloud workloads to and from any environment with minimal risk and nearly zero downtime.
Carbonite migration tools features: 
Exceptional customer support.

Zero application downtime and improved security.

Seamless migration capabilities between clouds, physical, and virtual environments.

Replicates data continuously to minimize downtimes.

Performs unlimited testing of the new environment without disrupting existing operations.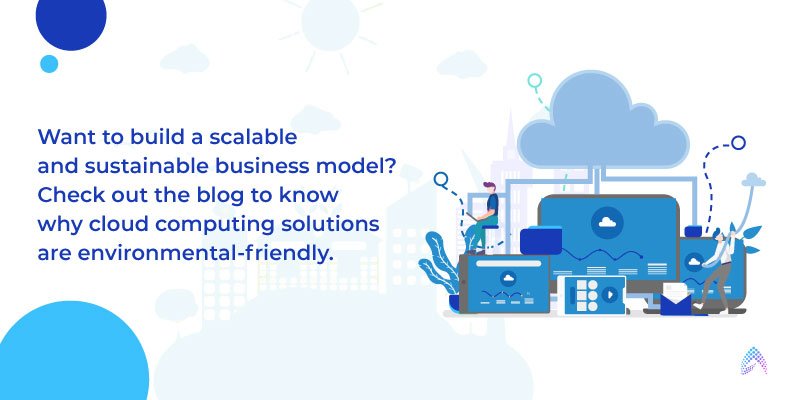 If your cloud migration revolves around Software as a Service, Cornet SurPaaS would be a good choice for you. Cornet offers the unique ability to assess and quickly migrate your apps to the cloud and, if necessary, it will package them as SaaS solutions for internal and external customers. Like other cloud migration tools, Cornet SurPaaS is compatible with other leading clouds including Microsoft Azure, Oracle OCI, AWS, Google Cloud, IBM Cloud, VMware, and OpenStack.
Cornet SurPaaS features:
Enables quick transformation of on-premises applications into SaaS applications.

The Tenant model helps manage the environment of each application.
Application performance monitoring is paramount post-cloud migration. AppDynamics is a great tool that can be used to monitor application performance in real-time to ensure your cloud's health and security. It allows you to detect challenges in application performance and then resolve them at your earliest convenience.
The combination of AppDynamics with some products from Cisco also makes this a powerful tool for the cloud migration process.
AppDynamics cloud tools features:
Complete infrastructure visibility to manage your network and containers.

Monitor business performance using visual revenue paths.

End-user monitoring through app performance to deliver improved customer support. 
Data is at the core of cloud migration. But if your data is scattered across clouds, it is quite difficult to execute cloud migration. CloudScape is a leading data migration tool that helps you see how data is scattered within organizations, so your team can choose the best way and applications to migrate.
CloudScape tools features:
Automated and intelligent cloud migration prioritization.

Data-driven decisions.

IaaS cost modeling.

Migrate with integrations.

Validate and optimize your IT infrastructure.
ScienceLogic is a leading cloud migration tool used for IT operations through data-driven automation. It will allow your teams to look into the end-to-end cloud migration process and analyze large amounts of data. ScienceLogic is well-known for delivering advanced ITOps with actionable insights to identify and resolve problems faster than any other process.
ScienceLogic tools features:
Network resource management.

Virtual machine monitoring. 

Manage the relationship between your storage environments and infrastructure components.

Effectively monitor your application's performance and health.
You have reached the end now. Before you exit, check out the top 7 steps to follow for a successful cloud migration. 
While there are numerous leading cloud services available, it is critical to choose the best one to meet your evolving needs. If you have plans to adopt cloud migration solutions but worry about selecting the best cloud migration tool, Amzur can help you with its free cloud consultation services. 
Amzur has been a leading cloud consulting and solutions provider for startups and SMEs for more than 15 years in the USA. Our experts collaborate with you to understand your business needs and challenges and help suggest the best cloud migration strategy and tools for you. 
For further information
Connect with us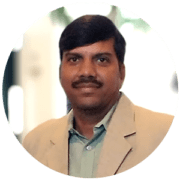 Author: Venkat Bonam
Director – Global Delivery
Driving innovation and leading high-performance teams to create impactful digital solutions that drive business growth and exceed customer expectations.