When you read the phrase "smart cars," you probably picture the Smart Fortwo, a line of small, economical compact cars recently recalled from North America due to declining sales. But I'm actually talking about autonomous electric vehicles—the kind likely to take the U.S. by storm in the coming decade.

These vehicles are packed with advanced technology, and the possibilities for future development are endless. Imagine smart dashboards that sync instantly with all your devices or navigation systems that integrate seamlessly with a city's wireless infrastructure.

With such complex hardware, however, comes the need for increasingly advanced software, which means hiring a dynamic, diverse team of IT experts should be a primary goal for anyone hoping to break into this growing market.
How Does Diversity Drive Innovation?
Confident, intelligent decision-making is one of the best tools in a startup's toolbox, and although you may not realize it, diversity plays a huge role in making well-rounded decisions.  Extensive studies have shown that diversity not only benefits the workplace but also counteracts the dangers of homogeneity. It improves the workforce by calling out hidden biases that can lead to creative stagnation as tech advances and the global marketplace expands.

As a result, a direct benefit of committing to a diverse business is gaining a more open mind through exposure to other points of view. In terms of measurable benefits for your business, hiring practices that promote diversity can improve:
Creativity, Innovation, and Brainstorming: More minds mean more ideas, but different backgrounds lead to new ideas. A diverse group can challenge established thought processes and expand the possibilities for creativity within your company.
Talent Pools and Profits: When you hire with diversity in mind, you open your talent pool to 100% of the population. With hiring shortages across all industries, this can have a huge impact on recruitment campaigns. Studies have also shown that diverse companies make more money.
Customer Experience: Your customers comprise all types of people, all over the world, so it makes sense that having diverse points of view on your leadership team will let you take a more holistic approach to design your products and services.
In many spaces, including the automotive industry, a commitment to diversity may be essential to a company's survival in the years to come.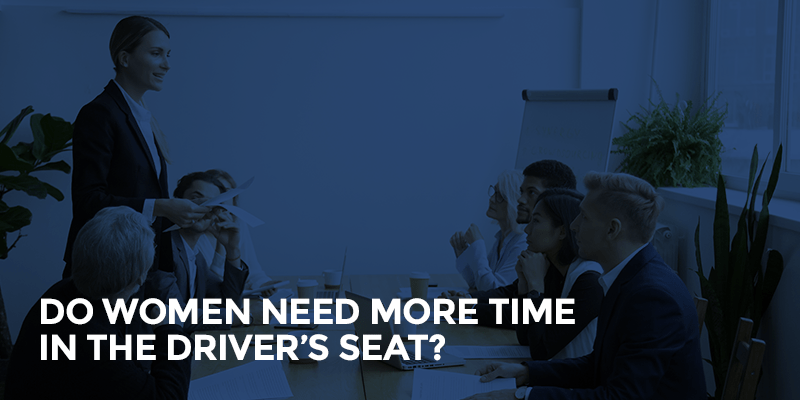 Half of startups in technology and healthcare still have no women in leadership positions. Is it surprising, then, after all we've said about the benefits of diversity, that so many startups fail?

Startups are common in new industries like those working on smart and electric vehicles. Although popular as talking points, this technology is in a strange place, even as it undergoes record development and growth. Autonomous cars are still uncommon and untrusted in many places. The technology works, but it hasn't yet proved itself in the public eye.

Even established companies like Garmin, a longtime player in vehicular navigation, are trying new things to branch into these emerging markets. They recently added wearable products to their Mercedes-Benz suite, which already included apps and in-dashboard navigation systems. The Garmin vívoactive® 3 GPS smartwatch integrates with a vehicle's other Garmin systems and enables adaptive means of increasing driver wellness, such as suggesting less stressful routes.

Or look at Zoox, a revolutionary startup within the mobility space. As one of the most ambitious up-and-comers in this growing industry, Zoox has raised a quarter of a million dollars and is already preparing its first line of commercial robot taxis. This includes designing and building self-driving cars in addition to developing autonomous driving software that will compete with Uber and Lyft.
Zoox is led by CEO Aicha Evans. As an African American woman, Evans brings a unique perspective to a traditionally male-dominated field. Without that perspective, the company might not be where it is today: poised for market success.
The evidence is there, and the implication is obvious: Without inclusivity as a core pillar, a leadership team is like a driver with only one finger on the wheel. But keeping both hands at 10 and 2—or, better yet, using them to code a revolutionary new self-driving software—can ensure productivity, customer satisfaction and profits for your company.
About Author
Rani Nemani, president and founding partner of Amzur Technologies, has more than 20 years of experience in programming, talent acquisition, and technology. Nemani is a problem-solver, constantly looking for the most effective way to meet a need. When she and Bala Nemani launched Amzur Technologies in 2004, their combined vision produced cutting-edge software that fulfilled a variety of needs in global talent solutions.