Texas DIR Contract Information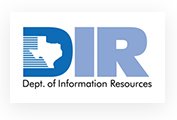 Amzur Technologies, Inc. has been awarded the State of Texas – Information Technology Staff Augmentation Contract (ITSAC) DIR-CPO-4560. This contract has been entered by and through the Department of Information Resources (DIR). Under this contract Amzur Technologies, Inc. will provide Staff Augmentation Services to various State Agencies, Higher Education, K-12 Independent School Districts, Cities, Counties, and Municipal Water Districts in Texas.
Products or Services specification
Our submittals includes
Project management
Staffing planning
Ongoing resource management
Resource identification and recruiting
Screening and background checks
Contact information:
Contact information:
Prabhakar Nirujogi
Amzur Technologies, Inc.
405 N Reo Street, Suite # 110
Tampa, FL 33609
Phone: (813) 321-3318
Fax: (813) 600-4061
How To Order For product and pricing information
Visit the Amzur Technologies, Inc. website or contact Prabhakar Nirujogi at (813) 321-3318. Generate a purchase order made payable to Amzur Technologies, Inc. and you must reference the DIR Contract Number DIR-CPO-4560 on your purchase order. E-mail or fax your purchase order and quote form to your designated vendor sales representative.
Read more on How to Order IT Staffing Services on DIR's website.