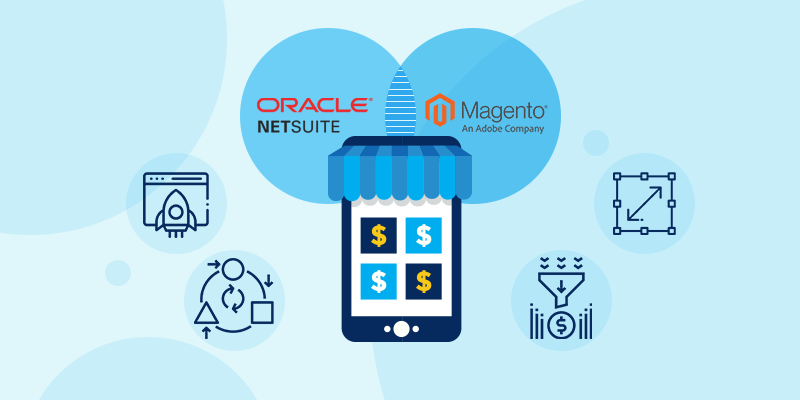 Integrating NetSuite With Magento – 7 Things You Must Be Aware Of
Though Magento is the leading open-source eCommerce platform, it lacks in terms of scalability, adaptability, deployment, user experience, and effective ROI. If you own an eCommerce business and shackling with the above challenges, it's the right time to integrate your system to industry's leading NetSuite ERP. NetSuite serves small and mid-size companies thriving for growth with improved process efficiency and customer experience.
However, there are 7 key factors to consider before Magento NetSuite ERP integration.
1. Identify the Data to Integrate:
Magento NetSuite ERP integration is all about streamlining the data of disparate systems. Furthermore, it is imperative to identify the data to be integrated for more efficacy. Usually, data related to orders, inventory and product information will be migrated to NetSuite ERP software for better automation. However, you can also integrate the data pertaining to the customer journey for better understanding and personalization.
2. Processing Time and Triggering
Processing time and triggering between operations are imperative in the eCommerce business. Magento NetSuite ERP integration will streamline data and regulates time spent on each process. For instance, payment should be accepted only after the ERP system verified all the back-office related operations.
3. Avoid Double Data Entry
Tracking the shipment is vital in the eCommerce business. The Magento NetSuite ERP integration makes tracking easy and updates to the Magento website immediately. Hence, you can include in the customer email list and enable them to track in real-time. Thus it avoids double data entry problems and manual intervention.
4. Multi-Channel Data Integration and Middleware Solutions
eCommerce business is not limited by geographies and channels. As your business grows year after year, you need to manage sales from different channels. The Magento NetSuite ERP software integration allows ease of handling the multiple APIs. Furthermore, middleware solutions can streamline data workflows and provides an extra layer of security. This will segregate back-end ERP operations with front-end Magento operations.
5. Streamlining Taxation
As the business operates from multiple locations, it needs to streamline and adjust taxation operations. Make sure your Oracle NetSuite ERP Magento integration can handle and switch between different currencies and support legal terms of taxation regardless of the countries.
6. Adaptability
Adaptability is the major factor to consider while integrating Magento and NetSuite ERP. Make sure the solution is feature-rich and future-ready. Because every time customizing the application is tedious and requires more resources.
7. Security
Data security is always daunting despite the scale of business. Keep the system up to date with the latest protocols to stay away from malicious and cyber attacks. The NetSuite ERP integration will keep you up to date with the latest security standards. 
Amzur Technologies offers robust and reliable Magento NetSuite ERP software integration to streamline eCommerce sales. Our proven integration approach ensures your business growth and significant revenue generation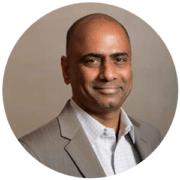 Author: Balaji Ramanujam
Director of ERP Practice
Driving successful NetSuite ERP implementations and optimizing business processes. I'm passionate about leveraging technology to maximize operational efficiency and achieve strategic objectives.

Connect