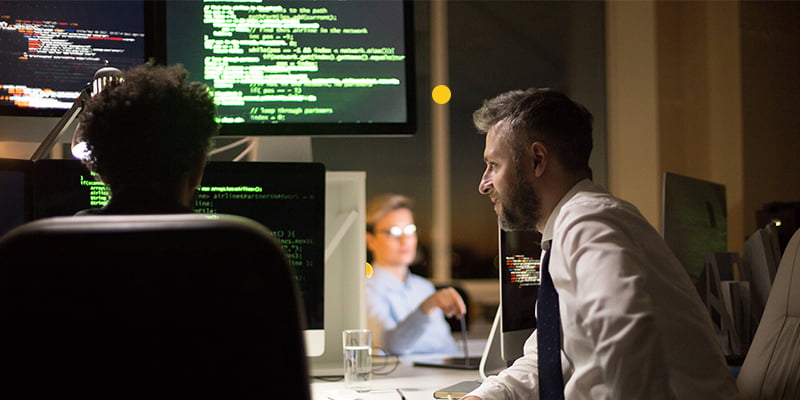 Customer behaviors and enterprise norms have changed dramatically in recent years due to technology evolutions. On the other hand, in an ongoing digital economy, it's often the software that can make or break your relationship with customers, drive growth, and remain competitive.
Hence, running your business still on legacy software systems fails to bring agility, flexibility and lacks change management.
Do you have any legacy applications and are struggling with any of the above challenges? If so, it is the best time for legacy systems modernization for exceptional growth.  
How to do legacy systems modernization? 4 ways to bring your software into the future.

1. Application assessment:
Legacy app migration starts with application assessment. Here, not every application needs to be replaced or migrated to modern platforms. Therefore, businesses should assess the entire organization's needs and identify the legacy system that needs migration to modern SaaS (Software as a Service) solutions. 
The application assessment starts with identifying the right technology stack. A right technology stack helps you get a solution that suits your requirements and environment — further helps you reduce risks and achieve true business objectives. Along with technology stack assessment, identifying operating systems and servers required to run your SaaS applications make your legacy systems migration seamless and saves significant time and cost.  
2. Evaluate your legacy data:
Similar to assessing your legacy applications, data assessment and prioritization are imperative in the legacy systems modernization process. Identifying data and migrating it to the cloud applications help you evaluate and forecast growth.  
To make your legacy data migration easy and effective, prioritize data into high, moderate, and low categories and migrate accordingly. Leveraging advanced technologies like Big data gives you real-time insights into your business operations and further helps you track KPIs. 
3. Software risk assessment:
Every software platform has its technical glitches, and hackers try to take advantage of those vulnerabilities. Therefore, it is essential to do a software risk assessment before you migrate legacy applications. Because the higher the risk implies, the higher the loss of corporate revenue and reputation.  
The software risk assessment scale ranges between 0 and 1. As the software risk reaches the value of 1, the higher the chance of cybersecurity flaws, and you have to pay a ransom amount to it. So, it is suggestible to avoid those software applications.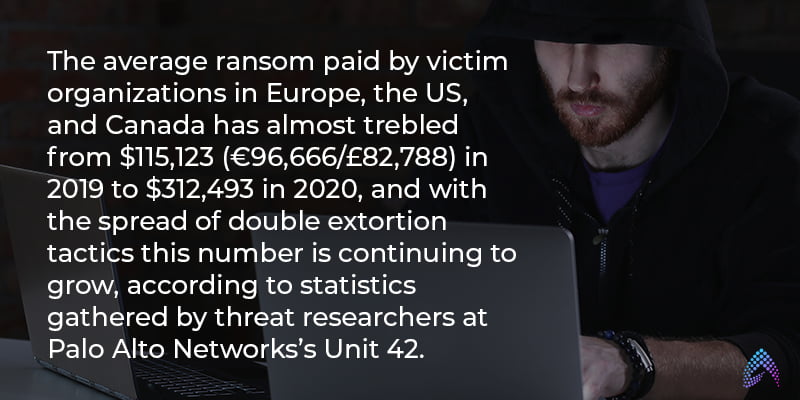 4. Application security threat assessment:
Security is a paramount factor for any business despite its scale and size. Especially during legacy systems modernization, it is essential to list down the potential application security vulnerabilities. Further, you can rate them as high, moderate, and low vulnerability threats. 
Deploying your business on high-risk platforms costs you twice more than you invest in legacy migration.
For example, password hacking is a common threat to any business. Once the hacker gets access to your system, he pretends to be the legitimate user of your system and makes it more vulnerable and malicious. 
6 Rs' of enterprise application modernization: Phases of modernizing legacy systems

Legacy software modernization strategy involves numerous phases, from rehosting to replacing the entire application. Let's drill down the 6Rs of legacy systems modernization and how they help you get the best ROI.
Rehosting is the process of redeploying your application to other infrastructure without modifying its base code and features/functions.
For example, companies often change their hosting platforms from Bluehost to GoDaddy and vice versa.
It involves migrating to a new runtime platform, making minor changes to the base code, but not its code structure and features.
Refactoring involves optimizing the base code by removing technical gaps and improving its compatibility for operational efficiency.
In this process, you materially alter the base code to comply with the new architectures to unlock new features and capabilities.
It's the process of redesigning or writing code from scratch while preserving its functionalities and scope. 
It's the process of replacing your old system with a new system altogether, considering your requirements and business goals. 
Amzur's legacy application modernization services:

In the current technology-driven world, companies must recalibrate their IT landscape to remain competitive. Amzur's legacy systems modernization services help organizations transform the way of doing business and enticing their customers.
With our proven experience in cloud migration and software development backed by agile methodologies, we help our clients reap the benefits of legacy software application modernization to the fullest.
Our application re-engineering or migration services focus on
Building resilient and futuristic solutions
Developing responsive and scalable solutions
Ensuring your infrastructure stay relevant to the future needs
Our legacy modernization services include 
Modernizing Legacy Web and Mobile Applications
Implementing a Cloud ERP and migrate the data from your Legacy software
Implement DevOps to increase the efficiency
Agile Testing and QA Services for a smooth transition
Are you still at the crossroads and unclear about how legacy systems modernization can help your business improve efficiency and productivity? Let Amzur's digital transformation experts team assess your IT landscape and build a roadmap with best-fitting technologies.
Unlock the power of legacy modernization