Simple. Intuitive. Elegant.
Fresh New Look: The new UI is clean, simple and intuitive.
Larger fonts-easier to read
Clean layout- find what you need easily
Bright, refreshing color and icons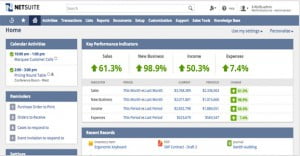 Improved Color Themes
Custom color themes are no longer supported for users who are customizing the UI. Custom color themes are still supported in the web store.
12 new standard color themes replace the previous standard themes.
Easy Navigation:
Anchored Header – instant access to global search and navigation
Create records on the fly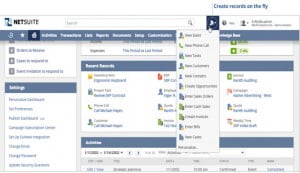 Spell Checker deprecated
All supported browsers include a feature that checks the spelling of words in most text fields. NetSuite's spell checker is no longer needed. The associated user preference has also been removed.
Spell checking is usually enabled by default in browsers.
SuiteScripts that directly access the NetSuite DOM may no longer work:
SuiteScript has never officially supported direct access to the DOM. If your scripts are accessing the DOM, they may no longer work as expected in Version 2014 Release 2.
Quirks mode turned off in Version 2014 Release 2:
Quirks mode allows backward compatibility with older browsers instead of complying with W3C and IETF standards in standards mode.
Dashboard:
Easier dashboard personalization, This is now the Dashboard View Filter rather than a portlet. To open it, click the link on the upper right of the dashboard that says "Portlet date settings." After you select your options, the link text changes to display them.