To successfully own and run any business, it takes the right balance of assets and resources that can drive common goals and achieve high returns on investments.
If cloud migration plans are on your priority list so that you can meet the demands of your stakeholders, employees, and customers, then let us ask you a question:
Is your top-level management aligned together to convey one message across your organization?
Those at the customer experience level should be made comfortable and prepared for any upcoming changes. This is because the fundamental change starts from within the organization, and will be better communicated with end-users if all parties are on the same page.
Explore the benefits of cloud migration solutions for SMEs.
5 Challenges before CIOs and CTOs in 2022 and beyond:
The COVID pandemic imposed various new challenges for many businesses. With the sudden disruption to the norm, organizations moved swiftly and adopted modern business models to ensure continuity and an uninterrupted customer experience.
However, the adoption of cloud migration plans did not stop businesses from having to confront new challenges and ever-changing customer expectations. This is especially true for CIOs and CTOs, who are at the frontline when it comes to streamlining operations and making ends meet.. Here's the top 5 challenges facing them in 2022 and beyond:
1. Streamlining workflows
Remote working is here to stay. Studies show that 90% of managers believe remote working will become a new norm, and that 70% of all departments across industries will work remotely by 2028.
What does it mean for your business?
Amid this growth in remote working, you also have to digitize your data and bring transparency across teams to ensure there are no process disruptions and downtimes. To keep the pace up, CIOs and CTOs have to look for new workflows, business models, and technologies.
2. Collaboration among teams
Team collaboration is one of the biggest challenges facing CIOs and CTOs. Since collaboration is the key to success, businesses are striving to adopt agile collaboration technologies to facilitate uninterrupted communication so that every remote employee is working on the same page. While developing cloud migration plans, modern online video platforms like Zoom and Teams have become prominent because they promote better collaboration among departments.
Don't forget about the power of in-person collaboration either. For example, Amzur recently had a companywide induction program to discuss future goals and department changes so we could meet the milestones we have set. Surprisingly, that happened in-office with all the necessary safety measures. It went well, and we had a great discussion among teams and stakeholders that wouldn't be possible online due to a lack of personal and immersive interaction.
3. Cybersecurity
Tools and infrastructure that are prone to cybersecurity and cybercrime issues are a major challenge for CIOs and CTOs. With the rise of remote working, intruders are targeting vulnerable networks and infrastructure that is operating on obsolete security protocols. These scenarios have led decision-makers to adopt modern cybersecurity protocols powered by artificial intelligence (AI) and machine learning (ML).
4. Hyper-personalized customer experience
Over the last decade, CIOs and CTOs have had to work on finding new ways to craft hyper-personalized customer experiences without causing disruptions. As more and more customers interact with businesses remotely, this can mean adopting modern technologies like augmented reality (AR) and virtual reality (VR) to offer a more immersive customer experience.
5. Skills mismatch
Technology is changing at a faster rate than ever before. Amid these challenging and changing times, many business owners are seeing a significant gap between their employees' current capabilities and the skills necessary for success in the next five years, such as data science, digital transformation, and cloud computing. This presents new talent recruitment and retainment challenges for business owners and CTOs. When you include the rampant growth of hybrid and remote working, these digital transformation skills are becoming almost a mandate to ensure enterprise wide collaboration.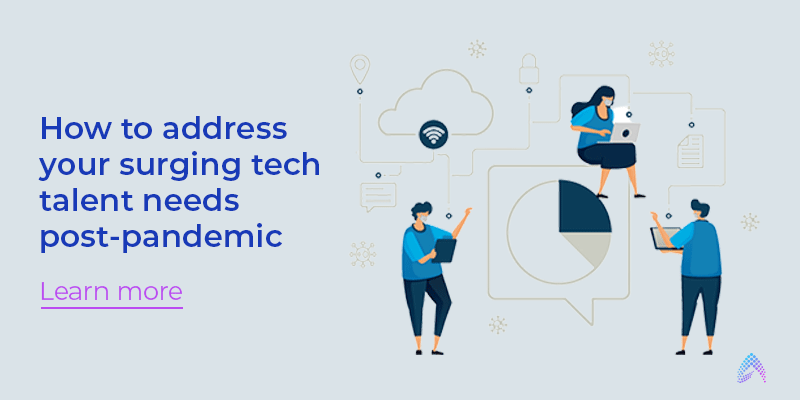 The cloud adoption solutions: Driving into the future
In a nutshell, cloud migration means using technology to translate your business strategy into a tangible solution.
Cloud solution adoption might be a buzzword, but it also provides an all-encompassing solution that includes everything from enabling security to an immersive customer experience.
However, crafting the right customized cloud migration plan has become crucial and difficult for many businesses. Because there are many options available in the market, it takes a lot of time to evaluate which cloud platform employs the best security protocols and supports seamless migration and integration. If there are uncertainties when you choose your technology and cloud vendor, it could lead to cloud adoption failure, which, in turn, drains time and money.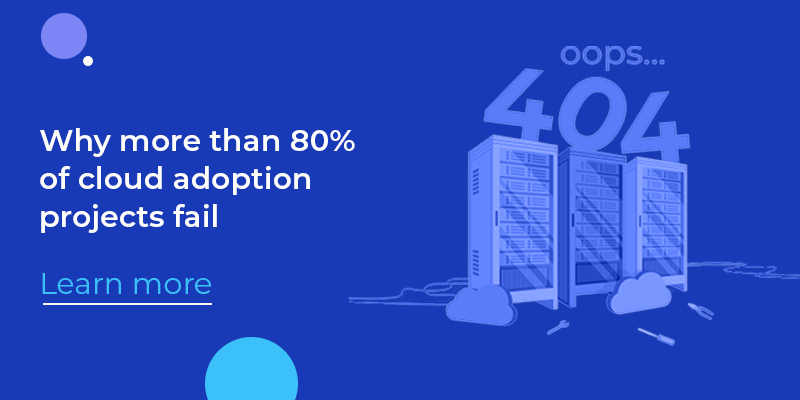 Role of CIOs and CTOs in cloud migration planning and driving digital transformation
With the rapid digitalization of nearly every department across industries, the roles of CIOs and CTOs have evolved drastically over the last two years. They have become key decision-makers when it comes to evaluating and adopting modern technologies that contribute to business growth and seamless customer experiences.
CIOs and CTOs are working in tandem with CEOs to transform business strategies into tangible outcomes. Before, CIOs and CTOs were assigned to track the ongoing technical changes that could potentially impact their product delivery, services, and overall productivity. But with pandemic-induced digital acceleration, the roles of CIOs and CTOs have become instrumental in cloud migration planning and digital transformation.
Now, CIOs and CTOs are tasked with developing new business models, streamlining organizational-level communication, integrating teams, digitalization, and ensuring an immersive customer experience.
Here are a few of their key new responsibilities:
Keeping track of modern technologies like AI, ML, AR, VR, and IoT and validating them to choose which technology will meet business needs.

As cloud migration plans enable faster prototyping, CIOs and CTOs are building, deploying, and testing applications on various platforms and making necessary changes to perform better than before

In cloud migration planning, CIOs and CTOs must focus on cultural changes to bring more innovation, collaboration, and adaptability across the organization.

Though data is a new revenue engine, its security is paramount to retaining trust and winning the marketplace. CIOs and CTOs ensure organizations have embraced modern security protocols to protect the user and internal data.

Cloud solutions are different from traditional business hosting methods. CIOs can choose the best and most viable cloud solutions that can be easily scaled up or down on the go, thus optimizing operational costs.
Top questions CIOs and CTOs ask before crafting a cloud migration plan:
How can we leverage big data to best understand our customers and market?

How can we leverage the low-cost resources of the cloud without compromising the security and confidentiality of our most sensitive customer and product information?

How do we configure our unique business processes and still use scalable, reliable, and quickly implementable software to do so?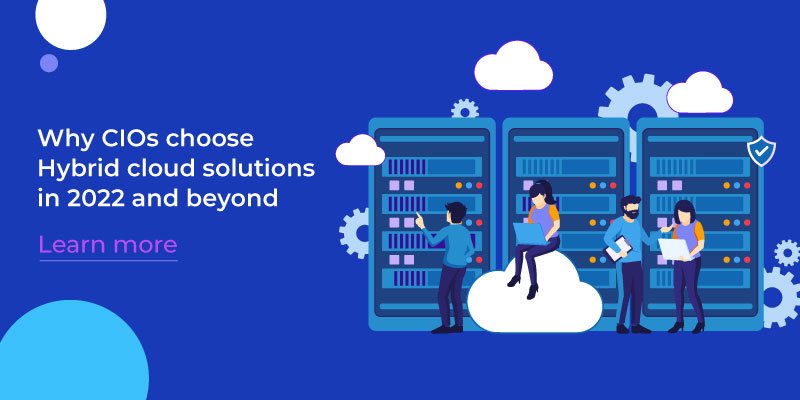 Cloud security basics for CIOs and CTOs
Before wrapping it up, we have some takeaways from industry experts. Have a look.
1. Basic services are not enough
While migrating your data and infrastructure to the cloud, ensure you have advanced security protocols that can meet your enterprise's needs. Rudimentary security systems fall considerably short of enterprise requirements and will become prone to vulnerabilities.
2. Beware of misconfigurations
Cloud misconfigurations, such as the many high-profile S3 bucket misconfigurations, invite bad actors to wreak havoc. – Aaron Brown, Deloitte.
3. Cloud alone is not a complete security solution
Yes, you read that right. Though modern cloud migration systems take the load off of on-premise systems, they don't guarantee you a 360-degree security solution. In fact, there are many real-time scenarios where cloud solutions had outages and lost customer trust.
Thus, moving mission-critical data to the cloud is always a debatable topic. For this, many companies retain their mission-critical data within their data centers.
4. Selection of a cloud vendor
Choosing the right cloud vendor is crucial to making your cloud migration plans successful. Despite their popularity and market share, you must choose a cloud services provider with the best security protocols and features that help you meet your enterprise requirements.
With the advent of modern cloud technologies and tools, businesses have become more intelligent and data-driven than ever before. In today's business scenario, every minute and data is important to make informed decisions and win over competitors. At Amzur, we help our customers build secured and scalable business models through customized cloud migration plans.
As a leading cloud migration services company, we help businesses determine the right strategy, operating model, and road map by combining our deep industry and business acumen through real-time insights. Located in Tampa, Florida, Amzur offers top-notch cloud migration solutions for startups and SMEs across the USA.
Unleash the capabilities of the cloud and drive more value to your business.