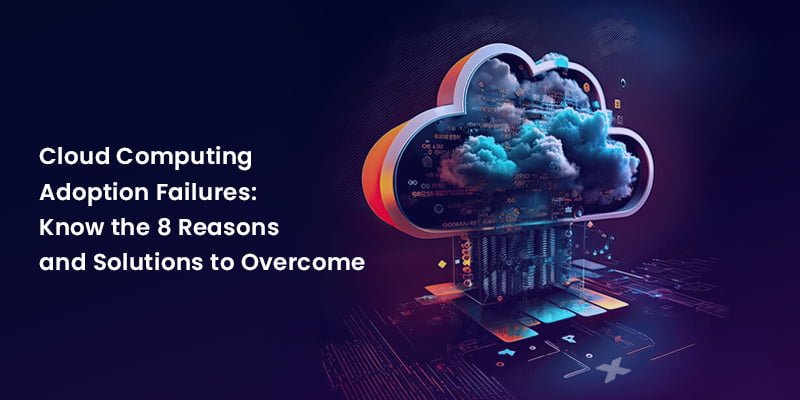 The cloud is democratic and is for every business across industries.
In 2023, an organization without a cloud computing adoption strategy would be as rare as a company operating without the internet. According to an IDG report, more than 70% of businesses have at least one application on the cloud and are likely to move other applications to the cloud soon.
Are you on the verge of adopting cloud solutions in 2023? Then, this blog is for you.
In a nutshell, cloud computing is the on-demand delivery of IT resources over the internet, with pay-as-you-go pricing. These cloud services include access to data storage, servers, database, networking, software, analytics, and intelligence over the internet for faster innovation, flexibility, and growth at scale.

Why do SMEs need cloud solutions?
There are numerous benefits to cloud computing adoption for startups and SMEs. Here are the top 7 benefits of the cloud:
Eliminate upfront investments.

Scale easily.

Drive process efficiency.

Improve data security and privacy.

Reduce time to market.

Implement and deliver applications swiftly.

Improve the customer experience.
Cloud solutions are inevitable game-changers in terms of achieving business goals while optimizing upfront investments and improving security.
Though cloud solutions are key for business transformation, there are certain instances where cloud adoption backfires and can be detrimental.
As a leading cloud services provider, we interact with leaders to understand the benefits and challenges of adopting cloud computing solutions. 
On a higher level, we found:
Lack of cloud adoption strategy planning.

Lack of clearly-identified business objectives for cloud migration.

Lack of understanding of cloud security and compliance.
Why does cloud computing adoption fail? Top 8 reasons to know
Let us debunk other top reasons why cloud strategy fails. Here's the Top 8.
In any business, one-size-fits-all approaches don't work. Technology adoption just for the sake of following trends is not a wise choice. It will further complicate your operations, along with imposing unnecessary budget burdens.
So, before you dive into cloud solutions adoption, sit with your IT team and evaluate your business needs. If your business really needs transformation and cloud migration, build a plan and follow it diligently.
Define the percentage by which you want to improve sales and the customer experience and reduce the time to market. Having all these trackable metrics at the start can help you make the cloud computing adoption process seamless.
2. Thinking the internal team can take care of everything:
It is one of the reasons for cloud computing adoption failure. Many business owners think that cloud computing implementation is merely similar to application development, and that internal IT and development teams can take care of the process.
Be practical during cloud solutions adoption and migration. Every business has different moving parts and interdependencies. Evaluate whether your team can handle those operations diligently or not.
Moving to the cloud has a long learning curve. Your team must be ahead of this learning curve and learn to master cloud implementation skills to ensure they are working with the right tools and technologies. If you are unsure about their expertise, don't expect magic to happen.
3. Not considering all options:
Not choosing the right cloud platform is one of the major reasons for cloud computing adoption failure.
What do most people do to choose the best cloud computing platform? Not surprisingly, they Google, "which is the best cloud platform to choose in 2023?" and get a list of major cloud platforms.
Do you think this minimal research is fair enough to choose a platform? We definitely do not.
Since every cloud platform has its pros and cons, it is imperative to explore all cloud platforms. Moreover, it is increasingly difficult to move between cloud vendors once you've made an initial choice. This is especially important when you are operating your business on a multi-cloud architecture.
To make cloud strategy successful, choose an experienced managed cloud services provider.
4. Internal communication:
Whether it is a small or enterprise-level migration, communication is the key that can make or break cloud technology adoption. With miscommunication, you will steer your cloud solutions adoption project in the wrong direction.
Many businesses struggle to communicate their goals with their IT teams, resulting in cloud adoption failure. For this reason, executives need to establish a line of communication where every key decision and goal will reach IT.
This also helps bring IT teams and executives to the same table to achieve their business goals.

5. Building in security too late in the process:
Whether you operate your business on the cloud or on-premises, security is the top concern for business owners. As a business owner, it is your top priority to protect customers' information and your business data.
This is especially the case for public cloud solutions, where you have to be proactive to ensure data security. For this, both cloud migration and security must go hand-in-hand to avoid security breaches and retain trust.
Since it is a shared security strategy, you have to clearly understand what cloud services providers will protect versus what your team will protect. That's why it's important to start securing your operations and data from day one.
6. Migrating too quickly:
Moving a business to the cloud should happen slowly. Many business owners think that cloud migration is a one-time task and that they can sit back to enjoy its benefits. But in reality, cloud computing adoption needs regular monitoring of business operations and refining of strategies to unlock its potential to the fullest.
As said above, the learning curve of cloud adoption is high. You need to be on top of ongoing cloud computing trends in 2023 and learn how they would affect your business performance. Therefore, it is imperative to know whether your internal team or external cloud services provider has enough expertise to carry out cloud technologies adoption or not. 
Not following the due process and strategies will put your entire infrastructure at risk and eventually become a roadblock to your growth.
7. Poor cost optimization:
We know that adopting the cloud means we pay for what we use. Yes, that part is true. But, what is the point in underutilizing your VMs and paying for them?
Poor cost optimization is one of the reasons for cloud adoption strategy failure. How does it happen?
If you are unclear about your goals and cloud adoption strategies, you will end up spending more on procuring cloud software, infrastructure, and platforms than actually needed. Eventually, it leads to burning money in your pockets.
So, it's important to be vigilant and foresee your business growth opportunities to ensure you optimally utilize cloud solutions.
8. Failing to test adequately:
Cloud solutions adoption isn't a silver bullet for everything. Moving the entire infrastructure requires the same attention and expertise as building a new data center. Make sure you have a disaster recovery plan in place before you start the migration process and testing strategies to ensure smooth functionality. Not having a cloud migration testing plan during the migration process can create potential risks, such as data integrity, performance bottlenecks, compatibility issues, and security vulnerabilities.
Cloud migration failure stats 2019-2023:
A report from

Gartner

states that 99% of cloud security failures through 2025 will be the customers' fault – pointing to the idea that misconfigurations are a much bigger issue. 

83% of cloud breaches stem from access vulnerabilities

Gartner data shows that 60% of I&O leaders point to public cloud overrun costs as a source of budgetary headaches.

41% face challenges when optimizing apps after a cloud migration.

38% of IT executives struggle with performance issues for workloads migrated to the cloud.

More than a third struggle with training existing staff on cloud services (34%) and regulatory and compliance concerns (33%). 

Nearly a quarter (23%) of cloud security incidents were due to misconfigured cloud.

15% of cloud security incidents were due to inappropriate data or file sharing and compromised accounts.
Adopting cloud solutions is a strategic way of enhancing your business's opportunities while keeping and improving a humanized approach. Cloud solutions help you throughout your journey to manage your data and infrastructure at a low cost compared to traditional business models.
Amzur Technologies is a leading cloud services provider based in Tampa, Florida, USA, for the past 15 years. We recognize the need for cloud solutions to protect your investments and reap benefits from public, private, or hybrid cloud models. We team with you to define your architecture and integrate security, resiliency, and management models into an implementable design that meets your business needs.
Discover the full value of your business and cloud technology potential with Amzur expert consultation at no cost.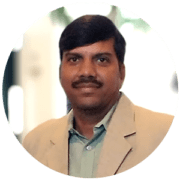 Author: Venkat Bonam
Director – Global Delivery
Driving innovation and leading high-performance teams to create impactful digital solutions that drive business growth and exceed customer expectations.