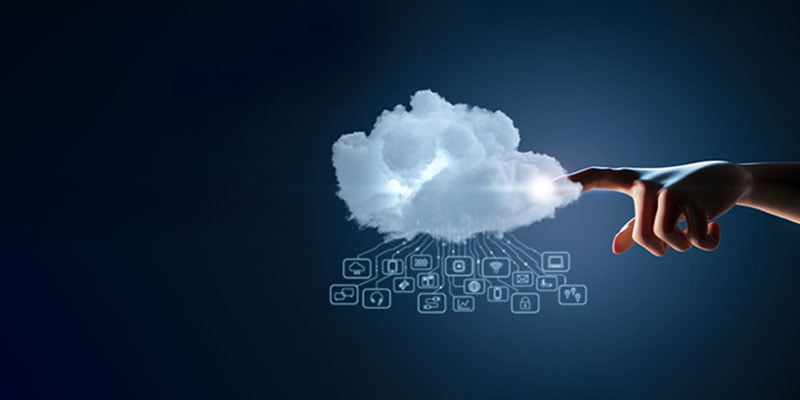 The cloud is one of the biggest technology disruptions to hit across industries in recent times. Regardless of the size and scale of a business, the cloud is becoming, or has already become, a vital necessity. Cloud migration solutions can address various challenges from process automation to data processing and customer service. However, cloud migration isn't easy and it isn't something you can just do overnight.
There can be skepticism or confusion around any modern technology, and the cloud is no  exception. Here, we will help you understand the top myths and solutions when it comes to cloud migration.  
Top 8 myths of cloud migration adoption
Cloud migration myth #1: The cloud is always about saving money
Every modern cloud technology and tool that you use should be budget-friendly for your business, but the cloud is about so much more than cost savings. With cloud migration solutions and a cloud-first approach, you can simplify your processes and amplify your movement toward a digital transformation. 
Alongside saving money, cloud migration solutions make your business more accessible and more agile than ever. Many business owners think that cloud adoption alone can save money based just on upfront investments and the expected maintenance costs. 
But there are many contributing factors when it comes to cloud budget optimization and the successful migration process, and you could end up paying more than expected when you lack a cloud migration strategy. That's why it is important to choose the right cloud partner for your migration from the beginning.
What can you do to save costs?
Analyze your business needs and find whether you need cloud migration. 

Compare all available cloud service providers and cloud migration tools to find the best solution for your business. 

Not every aspect of your business needs to be treated similarly. Define your cloud infrastructure based on your requirements. 
Cloud migration myth #2: The cloud removes legacy applications

Cloud migration will never remove your legacy applications, despite it being one of the biggest cloud migration myths believed by many business owners. Instead, cloud migration helps you optimize your budgets for applications that are being used less. 
Though cloud migration is the future, almost every organization still relies on a legacy application. When it comes to your legacy apps and your plan for cloud migration, you must ask: 
What needs replacement?

What needs re-coding and re-architecting?

What needs immediate migration?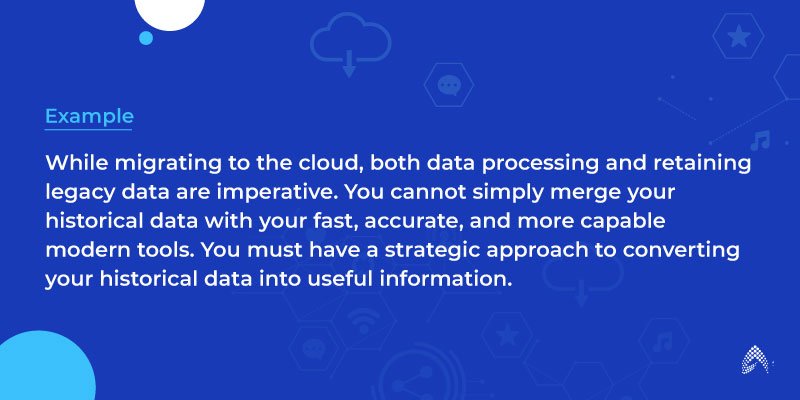 Cloud migration myth #3: Cloud solutions are not secure
Ensured security of data and personal information is crucial toward earning customer trust and building loyalty. The risk of cloud security is one of the myths that needlessly worries many business owners and tech leaders. They believe that hosting applications and migrating enterprise data to the cloud can lead to security breaches and the loss of control of their data. 
In reality, this is not true at all.  For example, when you physically host your own data and servers, you can't stay awake every night, all night to look for security breaches and upgrade firewall protections. And if an unforeseen outage happens and you lose your data, it would have a ripple impact across your business operations and productivity. 
Whereas by collaborating with a well-experienced cloud services provider, a team of cloud architects and cloud security experts will take care of your data around the clock – and you never risk losing it due to a power outage or failing server.
Cloud migration myth #4: Cloud migration is a one-time process
Cloud migration is not just about clicking a button and replacing existing applications. It is a holistic approach and it needs a long-term strategy to ensure every disparate system works together and that your scattered data will be converted into insightful information. 
If you are making cloud migration plans, don't think it will happen overnight or in a day. It will take time, maybe a month or two or even a year depending on your business objectives. To help, learn some of the factors that impact the cloud migration process.
Here are a few for you. 
The amount of data and the number of systems you plan to migrate.

The workloads you have to migrate.

The data of the existing system.

The number of users.
If you have any challenges with the big bang approach, you can take a phased approach to meet your evolving business needs. Another biggest myth of cloud migration is that once you have moved to the cloud, then you are done and operations will continue seamlessly.
In reality, once a workload has been moved to the cloud, it is just a starting point for your cloud migration journey. Ongoing cost and performance management will be key to your success post-migration, so make sure you track those factors to revamp your strategies further.
Cloud migration myth #5: Cloud is for everything
The idea that cloud migration is the only solution for every challenge is one of the biggest cloud migration myths. Regardless of industry or business, one-size-fits-all approaches don't work. 
Apart from cloud adoption, some operations likely need to be retained on-premises or even rely on a traditional approach. To make your cloud migration process seamless and successful, categorize applications and prioritize them. This will significantly save your time and effort.
Cloud migration myth #6: The CEO said to embrace cloud migration, so we should
Every migration or transformation that businesses conduct is to ultimately ensure budget optimization and process efficiency. Surprisingly, many business owners are taking on the cloud without a strategy or future scope. Often, this can come from the top, such as CEO level, by people trying to transform their business.
However, you should not embrace technology just because it is a trend or because someone else has been using it. Instead, you need a customized strategy to meet your evolving business needs.
A cloud strategy should be more than a mandate – it should find your gaps and map technology to meet your goals. You need to find various cloud migration tools available in the market, compare them, and find the best fitting solution for your business needs.
Cloud migration solutions myth #7: Cloud migration is only for established enterprises
This is one of the top cloud migration myths. Many small and mid-size businesses think cloud migration is only for companies with complex operations, massive computing power, and complex infrastructure needs.
But in today's technology-dominated and fast-paced market, cloud solutions are not restricted to established enterprises. Many startups and SMEs have been embracing cloud migration solutions to stay or get competitive. Not only does cloud adoption save the cost of data center management, but it also automates operations to save time and cost.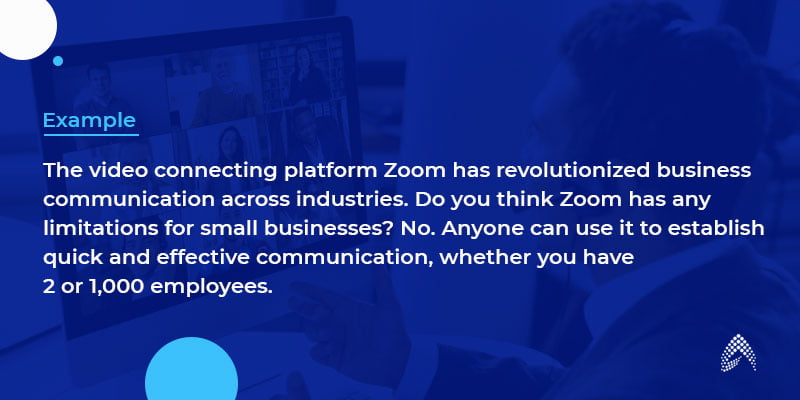 Cloud migration myth #8: Cloud solutions are only for storage and analytics
Storage and advanced analytics are among the cloud's most popular use cases. However, this doesn't mean that the technology is only for data/application storage and analytics. Cloud solutions are pivotal in process automation, HR operations management, marketing, sales, and delivering the best customer service.
The cloud is a comprehensive solution for all businesses striving to stay ahead of the competition and make decisions in real-time to improve productivity. Since you can avail of these services on a subscription basis, you can continue or terminate services at any time –saving your budget further.
There is a lot of apprehension surrounding the adoption of cloud solutions. For many businesses, cloud adoption is still an elephant in the room. But cloud solutions provide greater visibility, flexibility, security, and customer service. 
You must be mindful and have a solid strategy to reap the benefits of cloud solutions. Risks are omnipresent, and cloud migration is not exempt from these. Above all, choosing a cloud service provider and partner is crucial in transforming your ideas into practical solutions. 
Amzur has been a leading cloud services provider in the USA for many SMEs across industries for the past 15 years. Our cloud solutions are customized to meet your evolving needs. We have been a trusted cloud services company delivering quality and futuristic scalable solutions. 
Did we leave any of your cloud migration myths unaddressed? Connect with our cloud experts today.