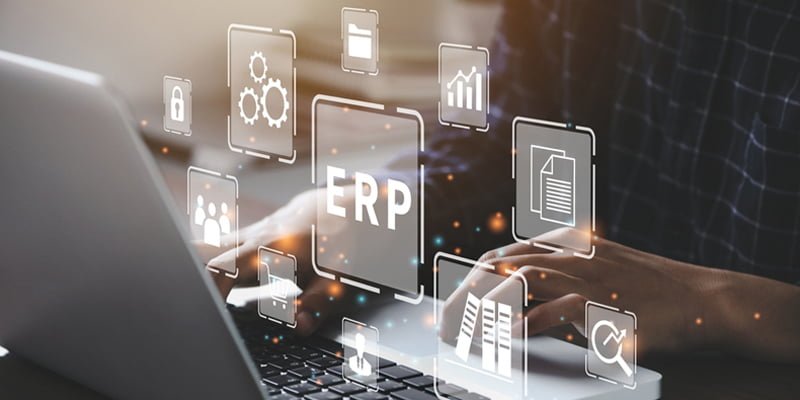 Food and Beverage businesses face a unique set of challenges on top of the already existing challenges of quality production, waste reduction, and impeccable customer experience. As your business grows and becomes complex, the systems and applications that once worked might not be relevant and become a liability in the long run.

Pen and paper methods, small-scale accounting applications, manual inventory checkups, and production have become obsolete. These days, the F and B industry needs technology to transform their business smoother and more innovative.

Since the F and B manufacturing and distribution businesses have disparate systems, it is critical to bring all of them under one roof. However, adopting modern software solutions like ERP can help organizations with a single source of truth, transparency across the enterprise, and scale as per the ongoing customer needs.
Challenges of the f & b industry with traditional operational models and obsolete technologies:
#1: Transparency
Transparency is the new currency of food and beverage brand loyalty these days. Today's consumers are more concerned about relevance, timing, accuracy, and manufacturer than product characteristics and quantity. Traditional F and B methods lack transparency, thus losing customer trust.
#2: Technology Adoption
Technology is key to bringing transformative changes in internal communication, production, and customer experience. But, ERP systems that were implemented years ago can no longer be supportive and scalable, impeding process efficiency, agility, and growth. Companies that delay technology adoption fail to access real-time data and analytics — lose competitive advantage.
#3: Omnichannel experience
Omnichannel experience is one of the top priorities of consumers today. They want a seamless shopping experience from purchase to tracking and delivery. For Food and Beverage brands, the omnichannel experience creates challenges and opportunities.

If you can deliver a seamless experience, you can earn customer loyalty. On the other hand, if you can't, the risk of losing long-term relationships will increase.

Companies with omnichannel customer engagement see a 9.5% year-over-year surge in annual income, in comparison with 3.4% for companies that don't have one. [Aberdeen Group]
#4: Regulatory compliances
A primary compliance challenge in the food industry is the pace at which regulatory change occurs. F and B businesses with a global presence often struggle to meet regulatory compliances. Relying on traditional methods requires in-house compliance professionals to be versed in regulations specific to all the locations in which a company operates. This tedious process further leads to ineffectiveness. On the other hand, old and incompatible ERP solutions can also hurt business growth.
NetSuite provides much needed features for the F&B industry
Since we have integrated our mobile application with the NetSuite ERP platform, we have had improvements in many areas, including accepting orders directly from customers, attracting new customers, and maintaining seamless communication with our customers. We have got access to real-time data that can help us make strategic business decisions. — Ambika.
1. Order management
Any business with a cluttered order management process will run the risk of losing existing customers and failing to attract new customers. With NetSuite ERP for F and B businesses, you can ensure an omnichannel experience quickly and profitably, delivering the perfect order every time. With NetSuite's advanced order management features, you can enable a satisfying shopping experience with minimal manual intervention and effort.
2. Supply chain management:
Location is irrelevant in the current digital landscape. Companies want transparency to oversee the flow of goods from suppliers through manufacturing and into customers' hands. Unlike traditional ERP solutions, NetSuite ERP offers a comprehensive and advanced real-time view of material availability, communicates with suppliers, and ensures accuracy throughout the purchasing process.

The integrated demand planning, inventory management, and predictive analytics optimize your production strategies, thus saving your time and ensuring products are delivered as promised.
3. Financial management:
In the Food and beverage industry, financial management is crucial and requires real-time visibility to control purchases and expenses.

NetSuite is a trusted ERP solution used by thousands of organizations to manage their accounting needs. NetSuite offers streamlined and auditable revenue management and ensures complete real-time visibility into your organization's financial performance.

Above all, NetSuite financial module can be integrated seamlessly with all NetSuite order management, inventory, CRM, and eCommerce platforms to streamline critical business operations, allowing employees and stakeholders to work from a single source of finance and customer data.
4. Local and Global compliance management:
With NetSuite's OneWorld solution, you can address organizations' complex multinational and multi-company compliance needs. It enables businesses to automatically adjust for currency, taxation, and legal compliance differences at a regional level.

You can get real-time visibility, ensuring consistent compliance management across the organization — locally and globally.
5. Collaboration
Accessibility from anywhere on any device is vital to modern f and b businesses that manage supply chains of all sizes and complexities. Since NetSuite is built in the cloud, it offers an uncompromised collaboration among teams and establishes instantaneous communication options via email and RESTlet APIs.

Businesses can build their custom collaboration system on top of the NetSuite platform to fit their specific requirements.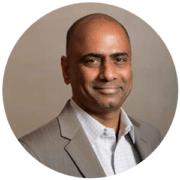 Author: Balaji Ramanujam
Director of ERP Practice
Driving successful NetSuite ERP implementations and optimizing business processes. I'm passionate about leveraging technology to maximize operational efficiency and achieve strategic objectives.

Connect