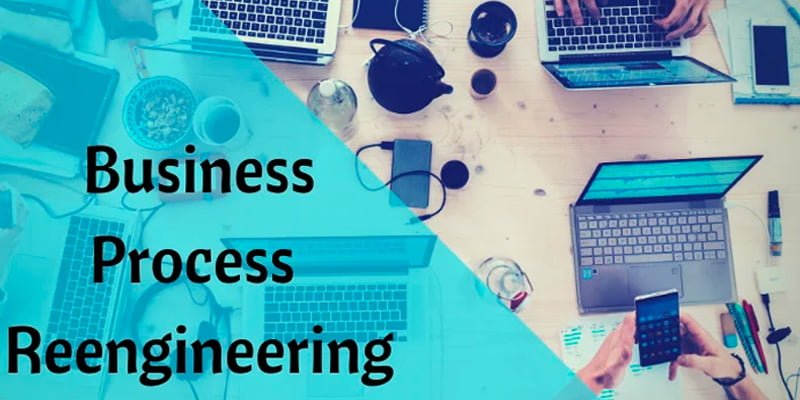 Business Process Reengineering and its impact on long-term company goals
Are you facing challenges with business growth and competition? It could be the time to shake things up by adopting new technologies. Keeping pace with current technology configurations can be a game-changer for any business. Implementing a Business Process Reengineering strategy to analyze and redesign core business processes can ensure substantial improvement in quality and productivity.
What is Business Process Reengineering?
Business Process Reengineering (BPR) is a comprehensive process to rethink & adopt new ways of business planning and execution. It is the act of fundamentally changing a core business process to realize significant cost savings, increase production output, and drastically improve your customer experience.
Key findings of successful BPR implementation
Implementing a strategic BPR approach will enrich the productivity and end-user experience. Yet, there are a few hurdles to cross in planning and executing BPR.
Simply following what your competitors are doing without a blueprint won't add any value to your business and further drain your time and efforts. Lack of understanding of BPR and business goals is the biggest challenge that many companies face.
Business Process Reengineering will take more time and extensive resources than a simple technical configuration. Be prepared to spend time and resources and ensure your BPR solutions align with long-term organizational goals and strategy.
Every organization has unique operational processes to execute and redesign. Hence, Business Process Reengineering strategy must be planned according to the organization's goals and current operations. Be specific and analyze your needs that give long-term competitive advantages. Do not change too many processes at once. Using a phased approach often yields better results.
BPR is successful in organizations where the employees are well trained and ready to adopt the new processes. Many BPR projects will fail because of inadequate training. User adoption is one of the crucial factors that impact the time & success of BPR. Help your employees understand the gaps between current and future states and ensure they are on board with the new business strategy. Make sure new changes are tested and accepted before going live.
Rather than relying on tedious and error-prone traditional operations, today's businesses were automating processes through ERP, AI, and ML technologies to glean the benefits of improved productivity and connected customer experience.

With hyper-automation, businesses have been developing and delivering applications at scale by optimizing internal processes and making organizations client-centric.
NetSuite ERP for Business Process Reengineering:
NetSuite is a cloud-based ERP business software suite helping enterprises manage everything, including accounting, finance, sales & marketing, CRM, and inventory management, and provides single-source data across the enterprise to ensure faster decision-making and enhance productivity. 

In business transformation, NetSuite and Business Process Reengineering go hand in hand to achieve process efficiency and productivity. BPR is used to dig into your current processes, identify clear pain points and bottlenecks, and develop custom strategies to align workflows with your business goals. While NetSuite ERP helps your business reduce duplication of efforts, connect siloed departments, drive down costs, and improve productivity. 

ERP and BPR can also be used together to facilitate change management. Once you evaluate and find gaps in your processes and BPR is completed, NetSuite ERP can be used to facilitate communication and information exchange, helping your stakeholders and workforce act immediately.
Benefits of using NetSuite for Business Process Reengineering:
1. Reduces the high volume of repetitive tasks:
Repetitive tasks are the first roadblocks to business growth. They consume more time and are prone to errors as well. As your business grows and scales, you must streamline repetitive tasks to save your team's valuable time and improve productivity. Since NetSuite is a highly customizable ERP solution, it allows you to develop automated solutions to save your time from performing repetitive tasks.
2. Reduces lengthy touch processes:
NetSuite helps businesses automate their marketing efforts and personalize their approach to improve connected customer experience and reduce unnecessary manual intervention. NetSuite can be integrated easily with existing CRMs to optimize the touch process in lead nurturing.
3. Effectively deals with time-sensitive processes:
Businesses without timely data processing lack direction and struggle to innovate and make quick decisions. Empowering Business Process Reengineering with AI-powered NetSuite ERP can help companies deal with real-time data processing without delays — further helps in meeting deadlines.
4. Role-specific customization:
NetSuite ERP enables certain features like custom dashboards, unified customer records, and real-time access to help business owners and stakeholders to stay ahead of the competition.

By automating processes by roles, a CEO, CIO, CFO, or CXO can devote their time more to strategizing business growth, personalized sales cycles, and customer fulfillment.
Amzur Technologies is the leading NetSuite ERP solution provider with expertise in analyzing and meeting your realistic business expectations. We develop and deploy customizable ERP solutions that augment your business needs. Talk with our experts to reengineer your business process.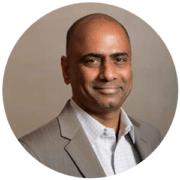 Author: Balaji Ramanujam
Director of ERP Practice
Driving successful NetSuite ERP implementations and optimizing business processes. I'm passionate about leveraging technology to maximize operational efficiency and achieve strategic objectives.

Connect