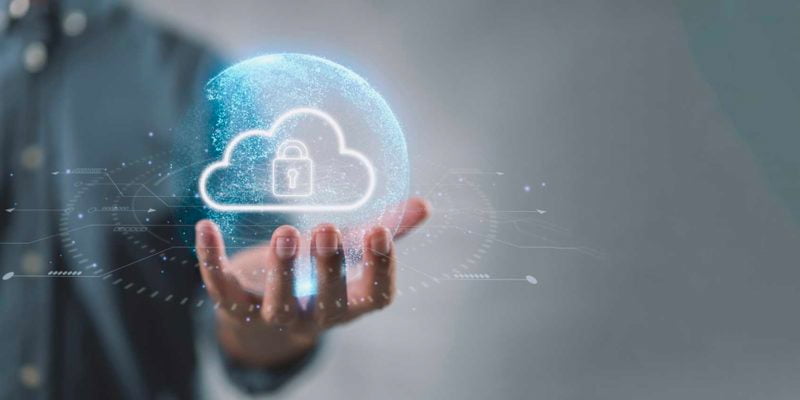 Technology is a growth catalyst, no matter the industry. If you aren't adopting advanced or emerging technology, your chances of being forgotten rise significantly in this market. This is why cloud migration technologies have become the norm when it comes to eliminating unnecessary upfront IT investments and steering businesses toward a sustainable future.
Since the pandemic hit, most businesses have been abandoning the legacy applications that are limiting their growth and leaving them stranded. For example, reports show that more than 90% of organizations are already using at least one cloud solution.  
Despite this rising cloud adoption rate, there are still a lot of roadblocks for businesses to overcome to make a cloud migration project successful. If you are at this juncture and thinking of adopting cloud migration solutions in 2022, we have a cloud migration questionnaire that will help. Just by figuring out the answers to the following questions before you start your cloud migration project, you will increase your chance of success. 
Top 8 questions to ask before adopting cloud migration technologies:
1. What is your objective with cloud migration?
Before adopting cloud migration technologies, you need to have a clear understanding of your expectations. While you can get flexibility, scalability, security, and sustainability benefits from cloud migration, you also need to determine which are the most important to focus on. Investing money and time without setting specific goals won't yield any results. If you are uncertain about your objective, it's time to seek expert advice.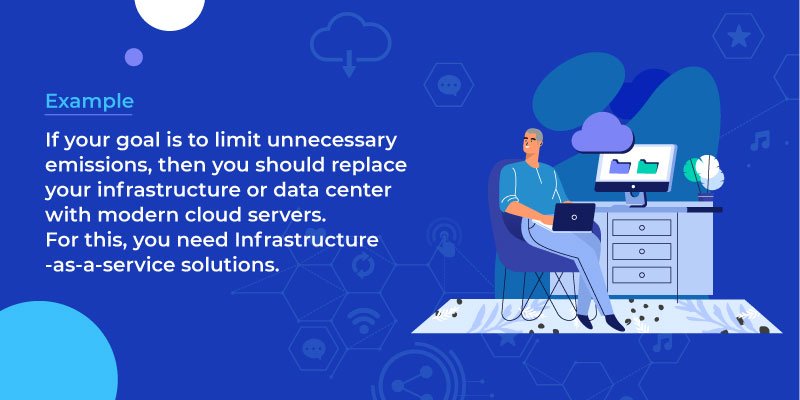 2. Do you have the resources available to support cloud migration?

This is one of the most critical questions you need to answer. Do you have adequate internal resources to take your cloud migration project to the next level? Is your team prepared for the shift and is it adaptable? 
Conduct an internal audit to check what capabilities you possess in terms of time, money, technology expertise, experienced employees, and more. If you don't have answers to these questions, it's best to collaborate with an external cloud services provider to ensure success.
3. Should you tackle it internally or outsource it?
Cloud migration is both time-intensive and resource-intensive. If your internal IT does not have specialized skills, it is advisable to outsource your cloud migration project. Note that the process of hiring cloud architects and experts might take some time, affecting overall project implementation and growth. 
However, once in place,  a collaborative and experienced managed cloud services provider can also save you on budgets and time-to-market efforts. Since they are well-versed with cloud migration technologies, they can immediately start your project and keep your business rolling on its digital wheels.
4. The flexibility of a cloud services provider:
Cloud services providers play a significant role in migrating your business to the cloud. It's important to research how relevant and reliable they are to your industry, so before choosing a cloud services provider or company you should check:
Do they have industry-wide proven experience?

Are they flexible in providing services anytime? 

Do they provide customized cloud solutions that can meet your needs? 

Do they ensure quality service at all times?
If you choose a CSP that is not flexible and fails to provide scalable solutions, you likely won't reap the true benefits of migration.
5. Where is your data stored, and who has the access?
While migrating your business to the cloud, securing data is paramount. Since you don't have a physical location to store your data, you must know where your data is stored and any country-specific laws. Remember to check whether the cloud solutions comply with regulatory changes.
Above all, data accessibility is the major concern with cloud migration technologies. Since your data is stored somewhere else, you must ensure you have control over it to avoid phishing and cyberattacks. 
6. How are charges determined?
While cloud services are consumption-based models, every cloud service provider has its billing process. When choosing a cloud service, make sure you set some limits and have a prevention plan in place to avoid budget overruns.
7. Migration and backup plan strategies:
Planning is the most crucial aspect of a cloud migration strategy. It can make or break the process. Whether executing it on your own or collaborating with an external vendor, make sure you have the right plan and strategy to reinforce your cloud migration efforts. 
If you outsource, ask them the top R's of their cloud migration strategy and validate them against your evolving needs. Also always remember that you need a backup plan while migrating your data to avoid process disruptions. 
8. Can the apps be further optimized and secured?
You have come a long way in evaluating a cloud services provider. Before you sign a contract, there is one last question to ask. Since your business needs to continue to evolve, check whether the cloud apps can be optimized and scalable further or not.  
Don't forget to ask, is my data secure post-cancellation of services? This question can help you assess the cloud migration service provider's authenticity. Check if they provide required data security protocols before termination of your contract. 
Want to make your cloud migration a successful project? We made it simple for you in 7 steps.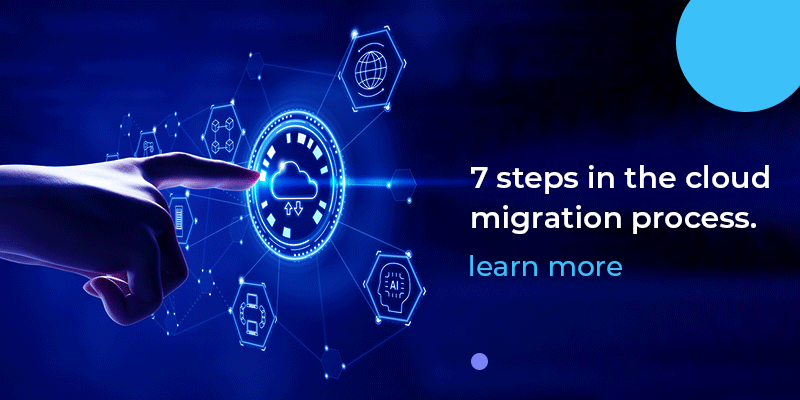 Hopefully you are now better informed about what questions to ask before adopting cloud migration technologies and how to choose a cloud services provider. Do you still have any unanswered questions? Our cloud expert team is here to help you. Amzur has helped multiple businesses across industries with their cloud transformation journey.
For further information
Connect with us today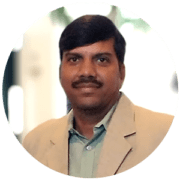 Author: Venkat Bonam
Director – Global Delivery
Driving innovation and leading high-performance teams to create impactful digital solutions that drive business growth and exceed customer expectations.