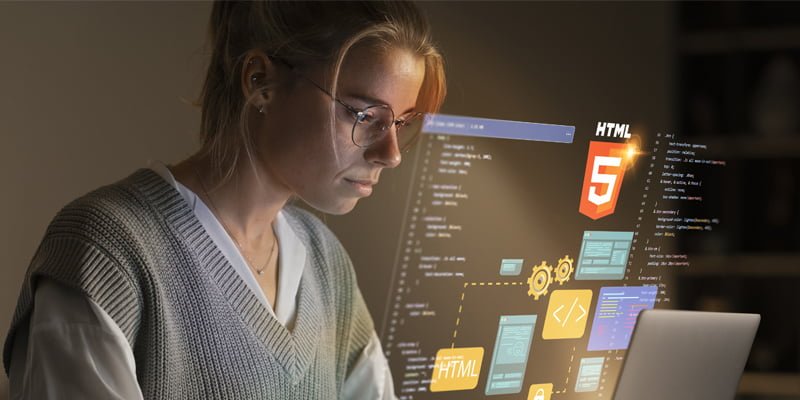 If you've landed here, you are more likely to invest in custom mobile application development soon. For that, you might be looking for some primary information and factors that affect the cost of a mobile app.
Ever since mobile apps were identified as a go-to solution for enterprises, everyone is trying to bag a custom mobile app to boost their businesses.
Have you ever contacted a mobile app development services provider and got a quotation in hand? If yes, keep it away for some time to know the actual cost of mobile app development in 2021.
Firstly, what do you think that motivates a user to download and use mobile apps? If you ask us, with our years of experience and research, we found advanced features, security, third party integrations, complexity, and seamless user experience are the prime factors that a user considers to use a mobile app.
What does it mean for you?
The more features and better experience you offer, the more success you can get. Thus, ensuring the business growth and customer satisfaction. 
Mobile application development is an important endeavor for businesses striving to reach new audiences and expand their digital landscape. With the evolving technologies and customer needs, businesses and custom mobile application development services providers are focusing on incorporating new features to attract customers and delight their experience.

As a leading custom mobile application development company, Amzur always respects our client's vision and develops apps accordingly. Unlike other app development companies, we avoid needless features that don't add any value to the app and end-users.
– Satya Tenneti, Software Development Manager, Amzur Technologies
After a thorough analysis, market research, and knowing the benefits of a mobile app, the typical question you probably want an answer to is "how much does app development cost and how to limit the costs of mobile app development? " 
One way to know about it is contacting various mobile application development services providers for quotations. It will give you a basic understanding and estimate of your app development cost. 
Does it mean you get everything in the quotation? The answer is uncertain. Strategically, there are numerous factors that affect the cost of a mobile app.
This blog will unlock the top 7 factors that affect mobile app development cost and how to control it.
Do you know what the MoSCow strategyis in mobile app development and how it can help you optimize your app development budget?
Scroll down to know about it. 
Top 6 factors influencing the cost of custom mobile application development
In a nutshell, there are many factors including time, complexity, platforms, resources, and post-deployment maintenance, influence the cost of custom mobile application development.  
Let's have a look at the above factors and how factors how they will be affecting the mobile app development cost.
1. Business engagement model:
There are mainly three engagement models to develop an app. And, the selection process depends on the size of your company, complexity, and scope of the project.
a. Fixed price model:
If you have a clear scope of the project, a fixed price model can help you in developing the application. In this model, the cost is calculated based on the features, resources, functionalities, and designs required for your application.
The fixed price model is suitable for small and mid-size businesses with budget constraints. The outsourcing company will develop and deliver your project within your budget and timeframe.
The cost of mobile app development is estimated once the requirements and features are frozen. When a change is introduced, the process is evaluated and cost will be revised accordingly. The varied features also impact resources required to develop and time to complete the project.
b. Time and material model:
In this model, the cost is calculated based on the number of hours, tools, and technologies used to develop an application. This model is suitable for long-term projects with varied scope.
If your project scope tends to change on the go, the time and material model can help you in engaging resources on a long-term basis.
In this model, the entire project is divided into small segments and the outsourcing partner allocates resources to develop and deliver those segments. As this is an ongoing project and lasts for months or even years,
c. Dedicated team model :
If you are planning big and the scope and requirements are unclear, the extended tech development team or dedicated development model can help you in custom mobile application development.
In this model, you can hire a team of app developers, designers, and testing experts to work exclusively on your project. The dedicated development team works as your internal team and delivers the project phase-wise.
The average salary for a mobile app developer is $122,085 per year in the United States and $2,450 cash bonus per year.
[Source]
2. Target audience:
You can not target, reach, and serve every person in the world with your app, right!. 
So, it is essential to identify your target audience and the problem your app can solve. 
If you are able to narrow down your audience based on their age, gender, demographic, and psychographic information, you can control the amount to be spent on mobile app development. 
3. Free or paid or e-Commerce application:
Once you find your target audience, it is crucial to decide whether you want to offer the app for free or charge for it. 
Talking about free apps, users can directly download them from the play store and can access services. They make money in the form of Ads, sponsorships, and in-app purchases.  
In the case of e-Commerce applications, apps can make money by selling products and getting commission from sellers. 
Similarly, paid apps can make money directly by the number of downloads. 
95% of the android apps and 90% of the iOS apps are free.
[Source]
4. App category and types:
The custom mobile application development cost depends on the app category you choose and its features.
a. Standalone apps:
Calendar, calculator, and clock are the best examples of standalone apps. They are designed for a specific purpose and do not seek the help of any third-party apps. Developing these kinds of apps won't take much time. As they involve minimalist designs, they won't cost you like other complex mobile apps.
b. Native or cross-platform:
Choosing a platform is crucial while developing a mobile application. Moreover, it is one of the major factors that affect the overall app development cost.
If you are sure about your audience's most preferred and active platform, you can proceed with native mobile app development. It helps in improving customer engagement and delivers the platform-specific experience to the fullest.
With a cross-platform app development strategy, you can develop a mobile app for multiple platforms simultaneously. Tools like Xamarin, Appcelerator, and PhoneGap are used to build cross-platform mobile applications.
Comparatively, you can reach a wide range of audiences with cross-platform apps.

5. Customization of designs:
As a business owner, your primary goals are engaging customers and driving revenue from your mobile app. Therefore, you opt for a customized application with rich designs. Though the custom-designed app gains the user's attention, it imposes some financial burden on companies.
79 percent of users abandon a product after only one day of use.
[Source]
6. Maintenance and marketing of an app:

It is no surprise that most companies overlook the maintenance and marketing of an app. 
Along with the development, maintenance & marketing of an app has a significant impact on overall app development cost. 
Maintenance deals with improving the designs, updating apps, and fixing bugs on the go, and marketing deals with strategizing your approach in reaching the right audience and making them use your application.
How to control the cost of application development? MoSCow strategy:

You might have a long list of app features to incorporate in developing an MVP. But, does it actually add any value during the initial phase of app development? The answer might be uncertain. 
So, to optimize your budget and cut down unnecessary app development costs, it is essential to prioritize and focus on crucial features to develop a viable solution.
For example, a few businesses run behind modern technologies and try to incorporate features that are not necessary right now. It does not only complicate the application but also doesn't add any value to it. 
If you have a clear picture about what are the essential features to include now and what to add later, your app development cost will be within your budget and don't cause any delays.
What is MoSCoW strategy?

MoSCow is the prioritizing strategy that most of the companies follow to control their app development costs. It helps in identifying essential features to build an MVP, refine existing, and add new features consecutively. 
MoSCow deals with "must-have, should-have, could-have, and won't-have" features of a mobile application. With this strategy in place, you can significantly limit the custom mobile application development cost.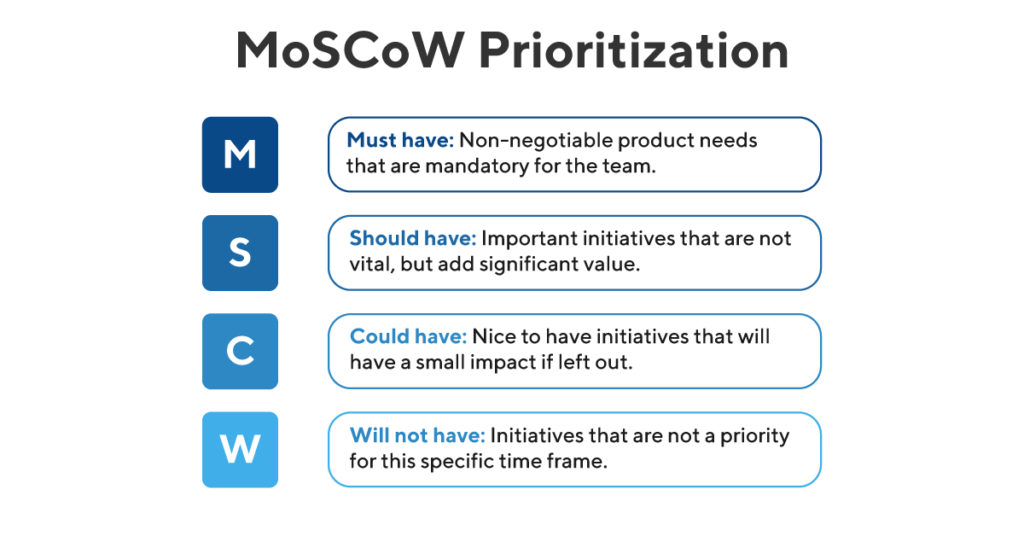 Amzur's custom app development services:

As a leading and trusted technology partner in Tampa, Florida, Amzur mastered android app development and iOS app development for the past 15 years. We have industry-specific knowledge and expertise in understanding our client's business objective and tailoring futuristic applications.
Our dedicated team of mobile app developers, designers, and QA experts collaborate with your team and build custom mobile applications that can meet your goals.
We develop the best custom mobile apps that ensure seamless navigational experience, data security, enhanced customer experience, and revenue for businesses of all sizes and industries.
Be it a custom android app or an iOS app, Amzur's app development team makes it futuristic and scalable.
Our agile mobile application development services includes: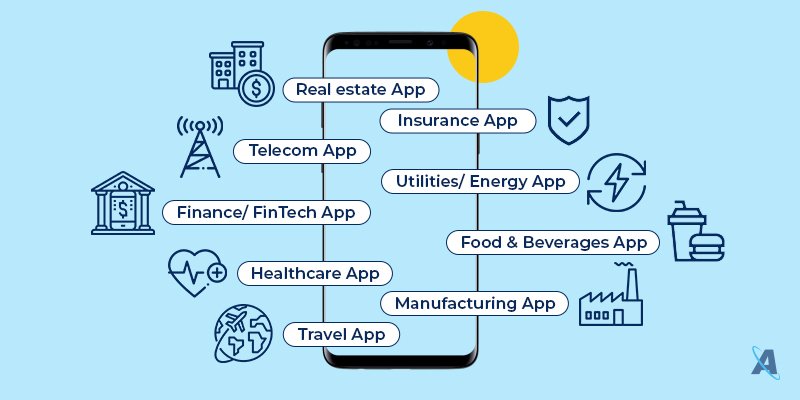 In addition to custom app development, we offer flexible talent engagement models that fit your budget and bring you the best talent on board.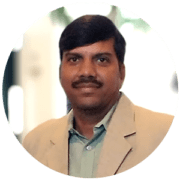 Author: Venkat Bonam
Director – Global Delivery
Driving innovation and leading high-performance teams to create impactful digital solutions that drive business growth and exceed customer expectations.