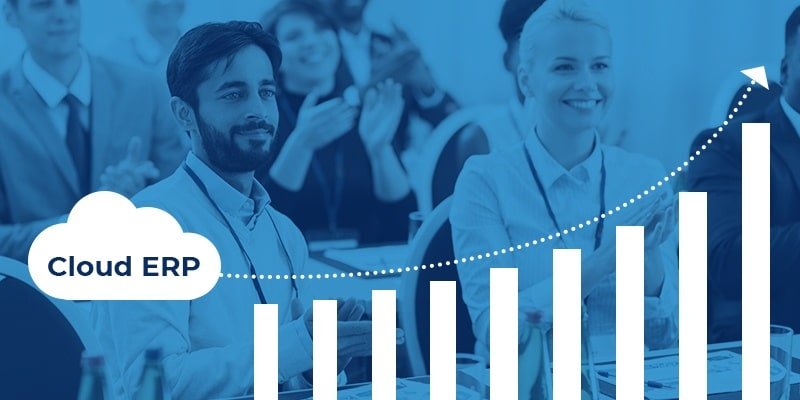 Cloud ERP software systems market growth in USA & India
Reading Time:
2
minutes
Regardless of the size and verticals, technology has significance in advancing business progress. Growing businesses understand the role that technology can play in improving efficiency and revenue. In recent years, enterprise resource planning (ERP) software has emerged as the best solution for small and mid-size businesses (SMBs) in their digital transformation journey in recent times. Comparatively, cloud ERP software systems have gained attention with their intuitive and future-proof solutions. 
Cloud ERP software systems are maturing year-on-year and promising long-term growth for the business. Furthermore, ERP vendors are offering customized and converged modern cloud ERP solutions to improve productivity and efficiency. Cloud computing solutions offer businesses a variety of benefits, including reduced costs, increased scalability, and improved levels of security. The increasing demand for cloud-based services will foster growth in the cloud ERP solutions market in the future. 
Cloud ERP software systems market in the USA and India in 2019–2022 
According to

Gartner

, by 2020, at least 35 percent of new product-centric ERP deployments in large enterprises will be SaaS solutions integrated with on-premises manufacturing execution systems (MES). 

The global cloud ERP software systems market is expected to reach $28 billion by 2022 with an average of 8% compound annual growth rate (CAGR).  

The cloud ERP software solutions market size is estimated to grow from $18.52 billion in 2016 to $29.84 billion by 2021, attaining a CAGR of 10 percent in the forecast period.
Comparatively, North America dominates in the cloud ERP market due to the rapid adoption of new-age technologies like cloud, IoT, analytics, mobility, and big data. 
The North American cloud ERP market share is predicted to grow from $8.4 billion in 2018 to $11.1 billion in 2022, attaining a CAGR of 5.7 percent, according to

Statista.
Cloud ERP software systems market growth in India: 
Most Indian companies are spearheading digital transformation with a focus on achieving control on revenues and improved efficiencies. 
The global ERP software market was valued at $35.81 billion in 2018, and is projected to reach $78.40 billion by 2026, growing at a CAGR of 10.2% from 2019 to 2026.

The shift from a "cloud first" to a "cloud-only" model is pushing Indian businesses to accelerate their digital initiatives by investing in  public cloud services. 

59% of companies say a multi-cloud strategy increases their cloud options. 

India's cloud market is expected to reach $7.1 billion by 2022 at an expected growth rate of approximately 30% CAGR. 

Over 13% of India's workloads are expected to be moved to the cloud, driving up the adoption of cloud.

NASSCOM report
A robust cloud ERP solution can integrate all mission-critical processes and enable real-time visibility across several business functions. Want to harness the benefits of cloud ERP software systems? Amzur's NetSuite development services enable your business to operate at high levels of efficiency and productivity. We have been in the ERP industry for more than a decade and helped many small and mid-size businesses manage their rapid growth.