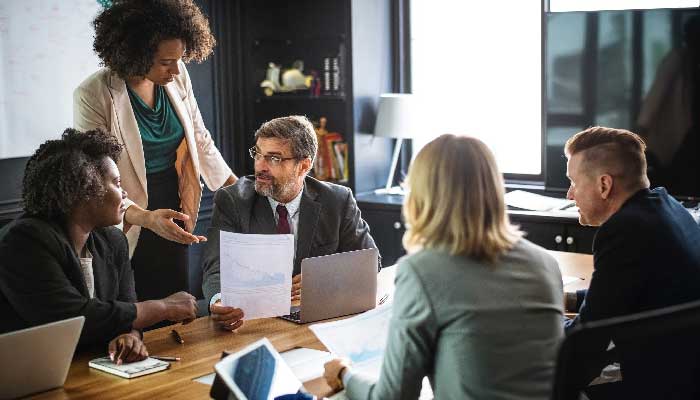 It is often said that a dedicated and extended team model provides better returns compared to a traditional execution model.  The better delivery, project clarity status and enhanced flexibility of dynamically changing plans are the key reasons for companies today preferring this model across different verticals. A dedicated model offers you the opportunity to extend your software development facilities
Let's take a look at the 5 key reasons for using a dedicated IT Team Model in your business:
 
#1 – Enhancing Continuous Software Development
A dedicated team helps you to guide application development and enhance team productivity. This model is apt for any long-term project development as it enhances and retains domain knowledge – enabling continuous software development.
 
#2 – Merging Software Development Teams
The dedicated IT team model could be one of the best solutions for a project, which works with individual members, exclusively focusing on your specific modules and you get enhanced visibility, clarity in project development. It provides development teams a chance to merge with other Dev teams as needed, thus giving you access to the flex-strength of this model.
 
#3 – Building Fast Response Teams 
Your businesses may require quick response teams for ensuring a fast improvement based on the product launch, at this stage, a dedicated team helps to execute your development work by maintaining continuity and implementing workflows in a very fast and responsive way.   A dedicated team model is your path to building a fast and responsive team on an agile platform.
 
#4 – Executing Agile Project Methodology 
Agile provides you the flexibility of testing and execution on the basis of trial and error methods. As an IT manager, you can control these costs in a strategic way through a dedicated team model, where such disparities are mitigated and the high-cost predictability helps you to uphold an unvarying monthly expenditure.
 
#5 – Forming a Comprehensive Task Progress Report
The dedicated team model also helps in adapting the offshore team to the consistent business practices of your clients. You can control all the stages of your software development process and get connected with any offshore employee directly for having an accessible reference point on your website. You can view a single window, get a birds-eye-view on the progress report on each task in a project.
Bring in the most benefiting project model today…a dedicated team model that enables you to have complete control over your staff and technical resources. Access has proven tech professionals with diverse domain expertise and helps build collaborative and robust teams. Check out Amzur's Dedicated and Extended Team model services today!