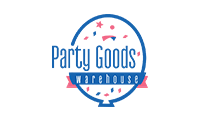 Located in Pompano Beach, Florida; Party Good Warehouse is a family owned business that supplies party goods and tableware to retailers. The company has been operating for 45 years and has grown substantially in that period, and now caters to the requirements of over 1500 customers across the United States. The company focuses on sustainable growth and is carving its own niche in a highly competitive industry that it operates in.
Field sales reps did not have access to sales applications/ systems in the field, and were required to visit a store location for registering new customer orders. The need was for a mobile-friendly solution.
The company was also facing challenges in simplifying complex workflows, and increasing sales closures while minimizing inquiries that were saved in the system but did not progress beyond that.
They needed to automate the entire order-to-invoice process.
They also required the incorporation of automation for generating and using barcodes to track inventory and sales
The existing dashboard was in urgent need of upgrades and numerous features were needed for providing a better overview of sales, production, and finance processes.
The Amzur team developed a comprehensive Warehouse Management System (WMS) based on SuiteScript, with inbuilt APIs for integration with their existing NetSuite installation. The team focused on a solution that was simple yet elegant, so that it could be adopted quickly by all users across the organization. This was achieved by an intense focus on the creation of a highly effective user interface. Key highlights of the solution included:
A highly user-friendly UI designed for mobile users/ field workforce
End-end-end automation of the warehouse's Pick, Pack & Ship transactions
Creation of new user interfaces for simplifying data entry and usage of the application
Customized solution for barcode label printing
Integration of barcode readers for scanning of UPC codes on tagged items
With its user-friendly interface and mobile accessibility, the new WMS has improved the inventory control and speed of daily operations
The WMS now provides real-time data entry and eliminates the need for additional user license costs in NetSuite
The order process has improved substantially with the help of automated label printing and barcoding options. The process is much faster and user friendly
The Pick, Pack, and Ship process is now more flexible and easier to manage