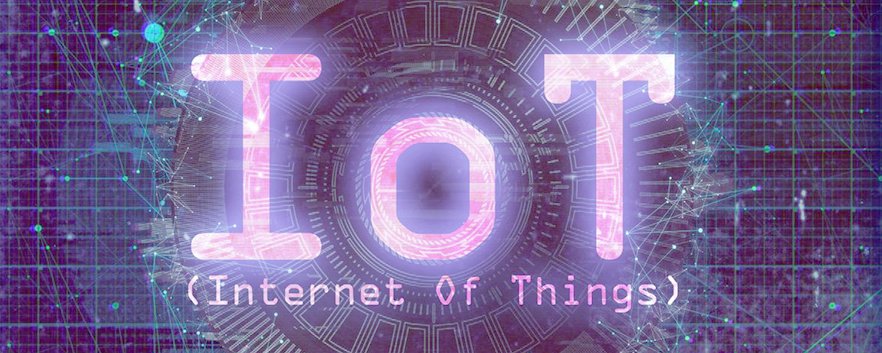 Internet of Threats: Know the IoT risks and how to manage it
With the rapid growth of IoT evolution chances for device security is alarming. Know what is the Internet of Threats and factors impacting IoT device security and across the globe growing beyond the industries.
Despite the industry, all the tech giants are investing more in implementing IoT technology. IoT is aimed to connect the far-flung smart devices over the internet to deliver seamless communication and control over it. Often, we come across various applications and devices that are connected via the IoT network in our daily routines. IoT has widespread applications to emerge and stand out in the marketplace like manufacturing, retail, travel, and healthcare, etc.
Comparatively, 2018 has seen a steep investment in IoT technology. As technology and innovations are evolving quickly, IoT is also ramping up proportionally. Regardless of the applications and progression, the security of the IoT ecosystem is always an intimidating aspect. According to a report, most of the IoT initiative organizations lack in deploying to tackle cybersecurity threats. There are significant factors that affect the IoT enabled organization cybersecurity. Always there is a third-eye ready to grab the control and attack the IoT enabled system.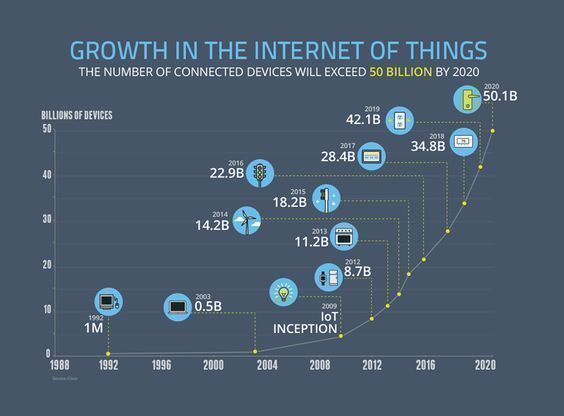 IoT device growth by 2020
IoT platforms and device management
There are various platforms with their own set of policies to offer IoT enabled services for industries. Device management is one of the important and intricate parts of the IoT enabled system. There are numerous devices and sensors connected via IoT networks with varied protocols. The IoT platform should be capable enough to configure the device firmware and device error statistics if any. Lack of integration among various IoT platforms would result in security breaches.
Too many devices:
5G technology is gearing up to support the IoT enabled organizations to have seamless operational experience. With the evolvement of 5G, we can connect hundreds of devices with ease. Yet, there is a hurdle to manage too many smart devices with different architectures and protocols. The vulnerabilities in accessing the devices and sensors would cause a huge loss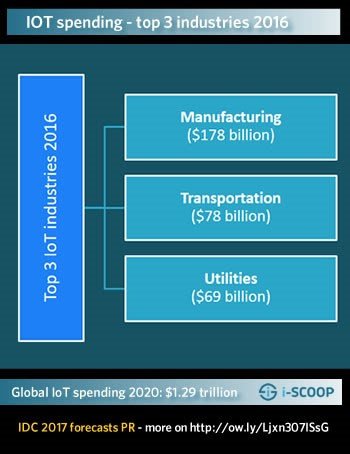 Lack of Technical expertise team:
IoT enabled system needs a team of experts in cybersecurity to probe the regular operations of devices. Lack of cybersecurity experts to safeguard the data and system will harm the organization. IoT enabled organizations don't have control over the software and hardware devices being used in the network.
How to protect IoT enabled organizations: Securing IoT devices

Firstly, every IoT enabled system needs stringent policies to manage and accessing user data. Unless we restrict the authenticity and operational conditions of the devices, intruders can take advantage of hacking the system.
A team of cybersecurity experts is an obligatory aspect for any IoT organization. Together with the team of experts, the organization should be ready to invest in opting for AI and ML technology integration. These latest technologies will track and detect the early signs of cyber attacks and uneven patterns of usage and access to devices. Henceforth, the team will get ready with the required security updates and firewalls. According to a report, 45% percent of IoT organizations suffered a cyber breach in the past year.
Rapid IoT adoption has also raised the need for cybersecurity. Moreover, this is one of the significant and considerable aspects of IoT enabled organizations. In 2018 we have seen many data breaching attacks like Ransomware, Facebook Cambridge Analytica data breaching and more. However, it caused a "breach of trust" among the industries. Lack of stringent data privacy policies, a spurt of attacks, and unawareness of future happening cyberattacks would transform the "Internet of Things into the Internet of Threats".
Secure your IoT ecosystem with latest updates and talk to us for more information.