Enable Business Agility With Disruptive Technologies
Before COVID-19, a number of well-established technology trends, from big data to augmented reality, were set to drive forward-thinking businesses into the future. But trends have since shifted as entire industries switch to work-from-home and the economy continues to fluctuate. Managing relationships within your business is now a key part of the job, and in many cases, enabling agile information technology (IT) change is the only way to fully support this objective.
In a post-pandemic world, you will need to go beyond simple enablement and provide crucial technology leadership. Any IT department that simply accepts and delivers hardware and software rather than guiding the conversation from the start will fail on a fundamental level. IT must ensure it is enabling success for every part of the business. To achieve this, technology departments must prepare their organizations to support initiatives born out of business pains.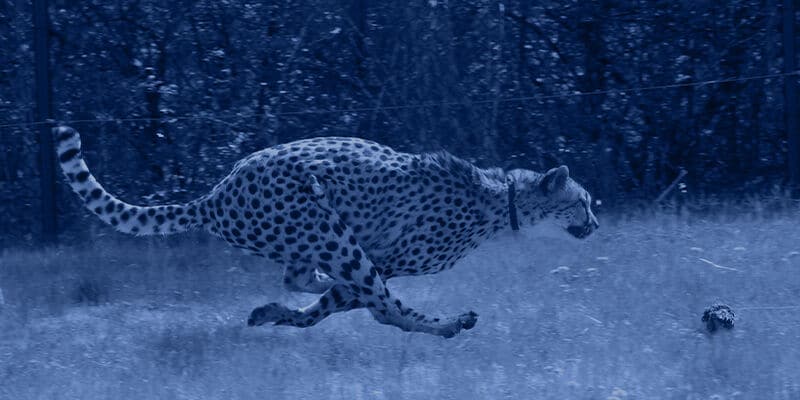 These initiatives often take shape internally, even before trying to adopt a unique or novel technology platform. For example, IT teams used to buy products from the biggest vendors, but many open source solutions now provide the same advantages. Not only that, but they also offer numerous benefits over brand-name products, including lower prices, higher potential quality and reliability, and individualized support thanks to the small, dedicated, passionate teams behind them. In other words, going open source can let your IT staff adapt and grow on their own terms.
So, going open source can transform an IT department into a major driver of organizational change—doing nothing, however, means your business may suffer slow, costly outcomes. As tech continues to evolve and consumer demand picks back up, slower teams will struggle to support a company's various interconnected and/or decentralized systems, and traditional methods like the waterfall approach will provide increasingly inadequate results. In this scenario, agility becomes even more critical.  
Take robotic process automation (RPA), an emerging tech that's already having an impact by streamlining workflows for early adopters. U.S. companies are seeing major gains by using RPA to delegate tedious business processes, removing repetitive and routine tasks from employees' daily activities so they can focus on higher-value work. This provides a proven path to business value.
Artificial intelligence (AI) is another disruptive technology helping companies mitigate problems with managing business relationships and information flow, especially in industries where non-IT systems produce messy manual processes and loads of hard-to-manage hardcopy information. Big data has been around for years now, but the real challenge is still finding a way to make sense of it all for centralized and decentralized business lines. For instance, businesses must prioritize the integration of non-IT-driven software-as-a-service solutions so non-technology leaders aren't choosing their own software without consulting IT. But how can businesses do that without agile ways to manage and analyze all of their data?
DevOps offers one possible solution, improving interactions between development and operations teams by specifying the technical information needed by an application to make resources and connectivity programmable rather than managed by a person. With this purpose in mind, DevOps encourages the adoption of agile platforms like cloud technologies.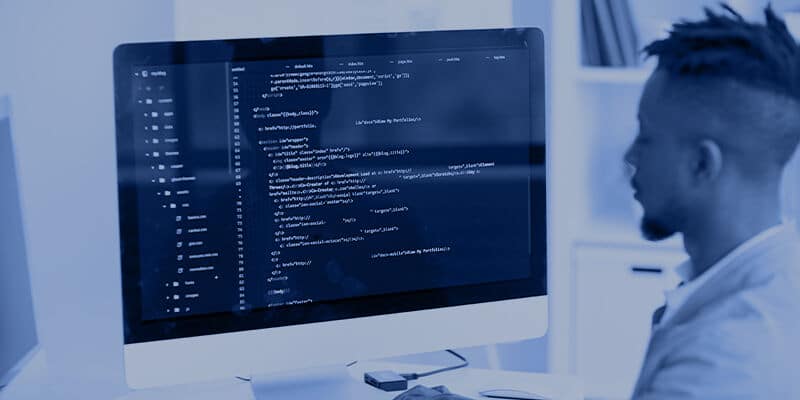 "Hiring for a DevOps role typically indicates that a company runs applications and data on the cloud, and IT employees are needed to manage these deployments," says Sam Velu, director of Key Accounts for eTeki. "It's vital to guide such development in-house and treat software as a differentiator for business success."
Most companies that offer DevOps positions also have other IT teams that handle commercial off-the-shelf software, technology infrastructure, tech support, and other tasks. But DevOps doesn't necessarily require a complete overhaul of the tools already in use by development and IT operations. Many organizations already have application lifecycle management software to achieve these tasks.
"There are software development strategies with back-end microservices to client-tier applications," says Sunil Kodi, software delivery manager at Amzur. "The software industry has recently taken a great deal of interest in these and micro front-end architectures. There are micro front-ends with low-code requirements and even micro front-ends containerized as microservices that can be delivered directly to the client."
Low-code and no-code platforms represent a significant advancement in recent years, especially for companies without strong investments in DevOps professionals. While a low-code platform automates time-consuming manual processes without hand-coding using visual environments and automation to connect the backend and frontend systems, a no-code platform uses a visual application to sidestep coding altogether, usually with drag-and-drop processes that let users build apps on the fly. These platforms can increase the agility and effectiveness of any organization, but, unlike DevOps, they don't require much coding because they were originally designed for non-IT consumers. However, they are now being designed with enterprises in mind to further enable disruptive agility.
In today's shifting global marketplace, businesses of all sizes are under pressure to accelerate development cycles and ensure they have a clear path toward modernizing legacy apps to support and empower digital transformation. This means that IT has to seek new ways to leverage the scalability, flexibility, and portability of technologies such as microservices, AI, RPA, and others.
Where does this transition take us? As trends continue to shift during this pandemic, businesses will continue to be disrupted. Wouldn't you rather get out in front and guide the disruption at your own company? By starting the transition on your own terms, you can make a company wide impact and prepare your business for agile growth.